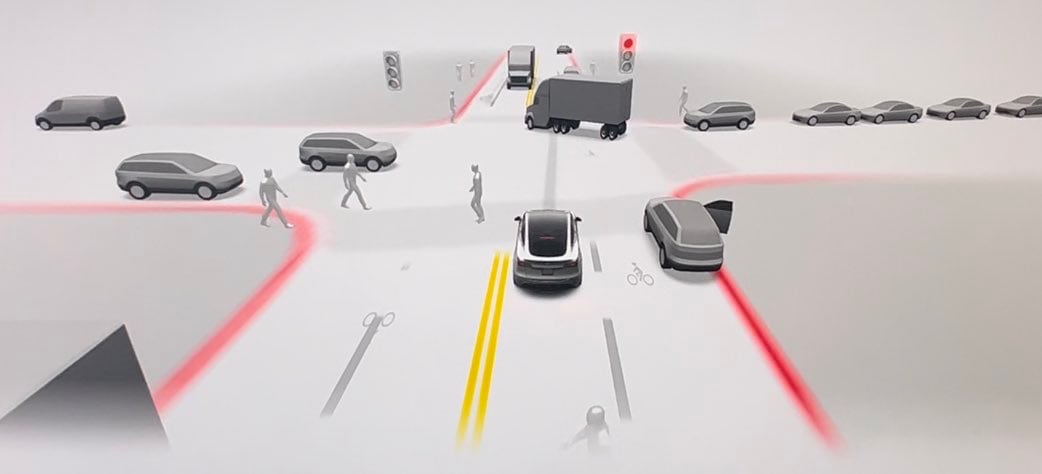 Stop me if you've heard this before, but Elon Musk says Version 11 of Full Self Driving will be released in two weeks. Tesla's CEO has promised the long-awaited FSD V11 a few times. Most observers were certain it would be part of the Holiday update, but here we are in the second week of 2023 without Version 11.
However, unprompted, Musk responded to a general tweet about Tesla and the stock price. Musk tweeted: Looks like V11.3 will be ready for wide release in about 2 weeks. Many major improvements.
Improved Highway Autopilot
This is the build that has been touted by the CEO as the big one for several months now. The big change in FSD Beta V11 will be the new highway Autopilot experience. Tesla is leveraging and adapting the neural nets they use for city driving to highway driving. Navigate on Autopilot hasn't seen many advances in the last few years, but that's expected to change with this update.
Highway driving is notably easier than city driving, but when Tesla finally merges the two tech stacks we should see several improvements to Navigate on Autopilot, including smoother lane changes, merges and better transitions when entering or exiting the highway.
FSD Beta V11.3 may also finally include Tesla's 'reverse creep' feature which has been talked about for some time. This will allow the vehicle to reverse and readjust or move out of dangerous situations.
Release Notes
The FSD V11 release notes were partially leaked in November. However, there are likely now even more improvements in V11.3. The notes for V11 stated:
Enabled FSD Beta on highway. This unifies the vision and planning stack on and off-highway and replaces the legacy highway stack, which is over four years old. The legacy highway stack still relies on several single-camera and single-frame networks, and was setup to handle simple lane-specific maneuvers. FSD Beta's multi-camera video networks and next-gen planner, that allows for more complex agent interactions with less reliance on lanes, make way for adding more intelligent behaviors, smoother control and better decision making.
Improved Occupancy Network's recall for close by obstacles and precision in severe weather conditions with a 4x increase in transformer spatial resolution, 20% increase in image featurizer capacity, improved side camera calibration, and 260k more video training clips (real-world and simulation).
It's Unknown Who Gets FSD Beta V11
It's unclear who's getting FSD Beta V11 in two weeks. Will it include a wider range of employees, or will it go to the OG beta testers as well?
With the latest Tesla updates, it appears Tesla has finally merged FSD Beta software and production builds, meaning that FSD Beta is available to everyone in the U.S. and Canada. However, does that mean all FSD Beta users will get v11 right away? Likely not, as Tesla will probably want to roll it out slowly and release minor revisions before everyone has access to it.
What to Expect
Expectations are key. Whenever Elon Musk communicates a date, that is often the best-case scenario and delays are a real possibility.
We may see the first glimpse of FSD Beta V11 in two to three weeks, but it'll likely be in limited numbers.
We know that Tesla employees were testing V11 in November. At that time, it was believed that the program would soon roll out to a small group of public testers to get more input.
We don't know just how far into testing V11 has been. But for Musk, who has been busy with Tesla, Twitter, and SpaceX, to take the time to again give an update and a timeline for V11, the most advanced FSD yet must be coming soon. Right?
Ordering a New Tesla?
Consider using our referral code to help support our site and get credits toward Tesla Merch.