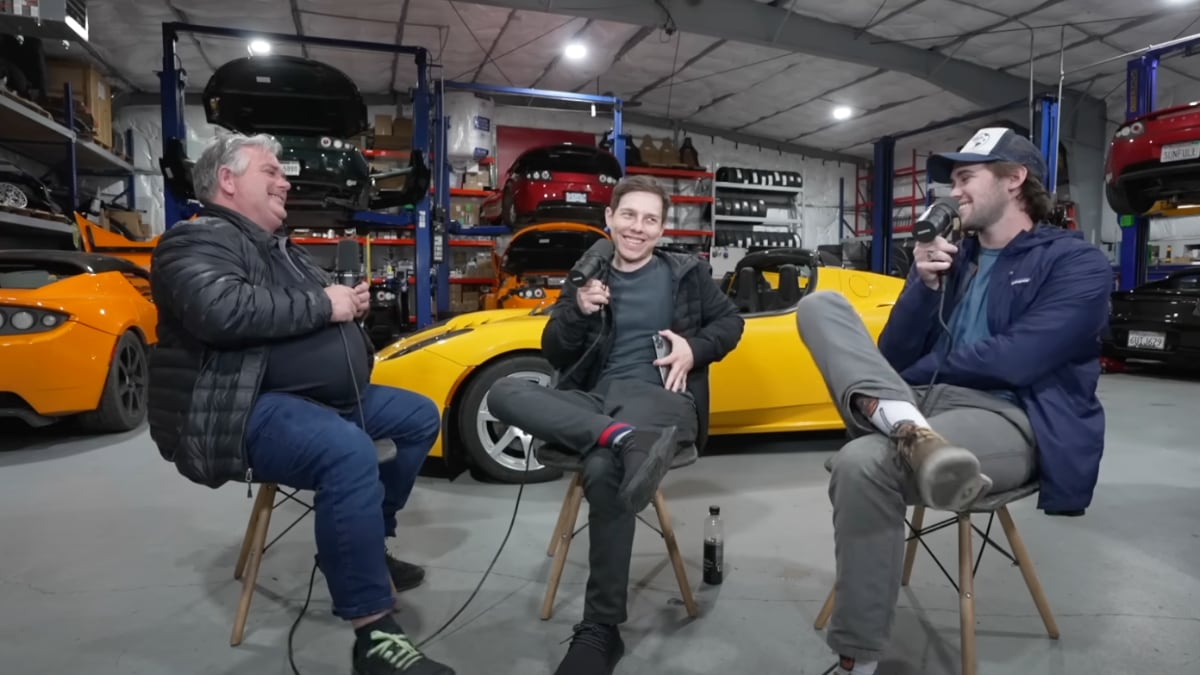 Elon Musk is a diligent leader who is dedicated to achieving a more sustainable future for mankind. In Tesla's early days, Musk had a "very disciplined" approach to managing the automotive company.
Carl Medlock, a former territory manager at Tesla, discussed what it was like working for Musk on an episode of "The Iced Coffee Hour" podcast, which is hosted by real estate investor Graham Stephan and Jack Selby.
Medlock joined Tesla in 2009 during the recession. He was offered a healthy six-figure salary and 40,000 stock options that he reluctantly had to sell due to divorce proceedings, according to the New York Post.
"You don't argue with him," Medlock said. "When Elon stands up at the end of a meeting and says, 'This is the direction we're going to go,' you stand up from your chair and you better head that direction. Because he's not one for people back-talking - he'll just let you go."
When Tesla was going through "production hell" for the Model 3, Musk was consistently working upwards of 120 hours per week and sleeping on the Tesla factory floor.
"I actually saw him sleep on a desk once," Medlock said. He even took a photo of the unusual situation, but then deleted it almost immediately.
"I deleted the photo. I should have kept the photo, but I deleted the photo out of respect. I took the picture and thought, 'Oh my God, you're going to get fired for this."
The stress and difficulty of running one of the world's most valuable automakers - and one of the only automotive companies in the United States to never go bankrupt - added to the hefty burden of saving humankind.
When Medlock was interviewing at Tesla, one of his final interviews was with Musk in which they discussed his customer service and real-world experiences.
"We just had a conversation and I got the job," Medlock said.
But despite Musk's unprecedented work ethic and rigid management style, Medlock said he was a good person. Musk wasn't very social in the workplace, but he said Musk is very intelligent and easy to talk to.
"He's actually a really good guy," Medlock said. "He's incredibly smart, so he's intimidating in that regard, but if you look at it based on his kids. The guy loves his kids, he loves his family, he's a good dad and he's just easy to talk to."
Interview
You can watch the entire interview below.