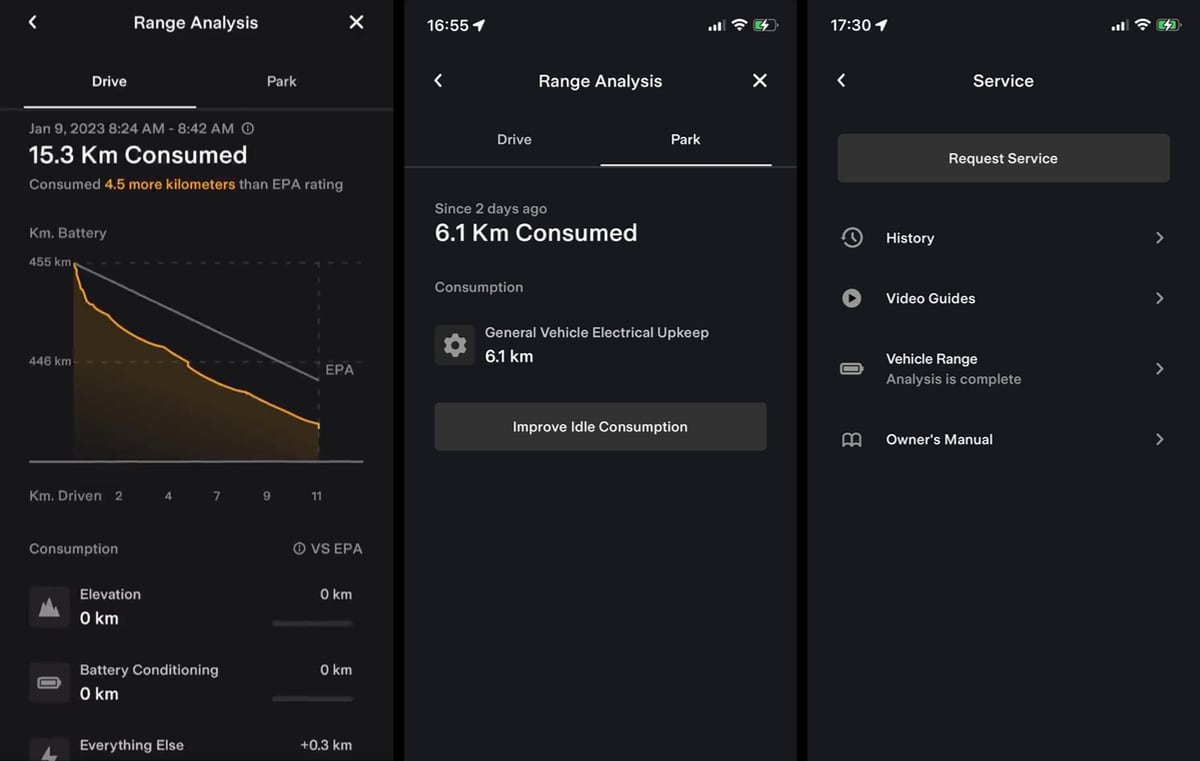 Another new feature has landed in the Tesla app. With Tesla app 4.16.1 Tesla appears to be testing the new 'Vehicle Range' feature that breaks down how your vehicle used energy during its last trip and while parked.
Richard Lopes from Watts on Wheels, a fully electric car rental service in Portugal noticed Tesla is testing this feature in select regions. The new Vehicle Range feature is very similar to the new Energy App that was introduced in vehicles last year with update 2022.36.
Vehicle Range
Vehicle Range lets you view how your vehicle used energy during its last trip and while parked. Similar to the vehicle's Energy App, Vehicle Range breaks down energy use into several categories including Driving, Climate, Elevation, Battery Conditioning and Everything Else.
If you're already familiar with the Energy App in the car, then you can expect to see almost the same thing in the app, with a few exceptions. It appears Tesla removed a few features to presumably simplify the interface on your phone. The app appears to only allow you to view the overall expected range called 'Trip,' while in the vehicle you can switch between Tesla's projected range and the rated range. The trip projection takes driving, road and environmental factors into account, such as the driving speed, road elevation, ambient temperature and the direction and speed of the wind.
The feature will be available in the Service area of the app and can be accessed by tapping Service then Vehicle Range.
Tesla app source code revealed that this feature was coming to the app in a future update, but it looks like Tesla may soon be ready to launch it for everyone.
Availability
Tesla seems to be testing this feature in select regions and vehicles only as it's currently not available for most users. Tesla has a history of testing features in select vehicles or countries before making them available to a wider audience.
Tesla likely has this feature limited to select users based on a server-side configuration, which would allow Tesla to launch the feature at any time, however, they may also want to make fixes that may require an app update.
Legacy Model S and Model X
What's interesting is that this feature is available on legacy Model S vehicles, which do not yet support the new Energy App feature in the vehicle.
This may mean that Tesla is not only planning to support the new Energy App in legacy vehicles but may add support in an upcoming vehicle update soon.