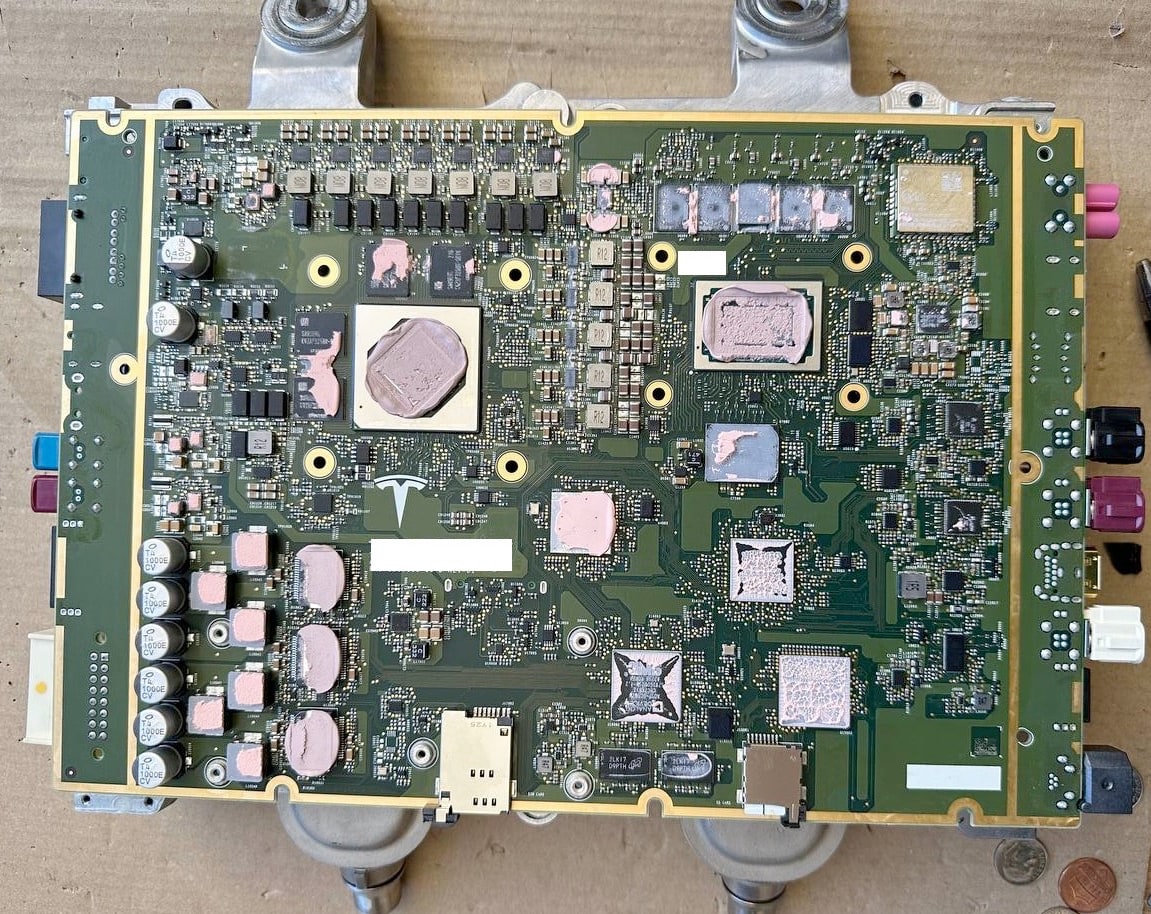 News and rumors have been heating up about Tesla's upcoming FSD hardware 4.0. Now, thanks to @GreenTheOnly, we have our first look at Tesla's latest FSD hardware, version 4.0.
The new hardware will not only include a faster computer and higher resolution cameras but it will include HD radar, additional cameras and new camera placements.
Cameras
It's been rumored for a while now that Tesla will use upgraded camera sensors with increased resolution. We reported last year that these new cameras are also expected to have LED flicker mitigration that will aid in reading digital signs.
Tesla's current cameras produce 1.2 megapixels, and while we don't know for a fact what the updated resolution will be, numerous rumors have pointed at them having 5 megapixel sensors.
One of our sources says that while the increased resolution will be useful in certain scenarios, it won't be 'critical' because the higher resolution also comes with some downsides, such as more noise and will require additional processing power.
However, we expect that it will be useful in certain scenarios and Tesla may even be selective about when the increased resolution is used. The new cameras will also provide a better picture and will benefit non-FSD features such as Sentry Mode.
However, the increased resolution of the new cameras is only a small part of the upcoming camera changes.
Camera Placement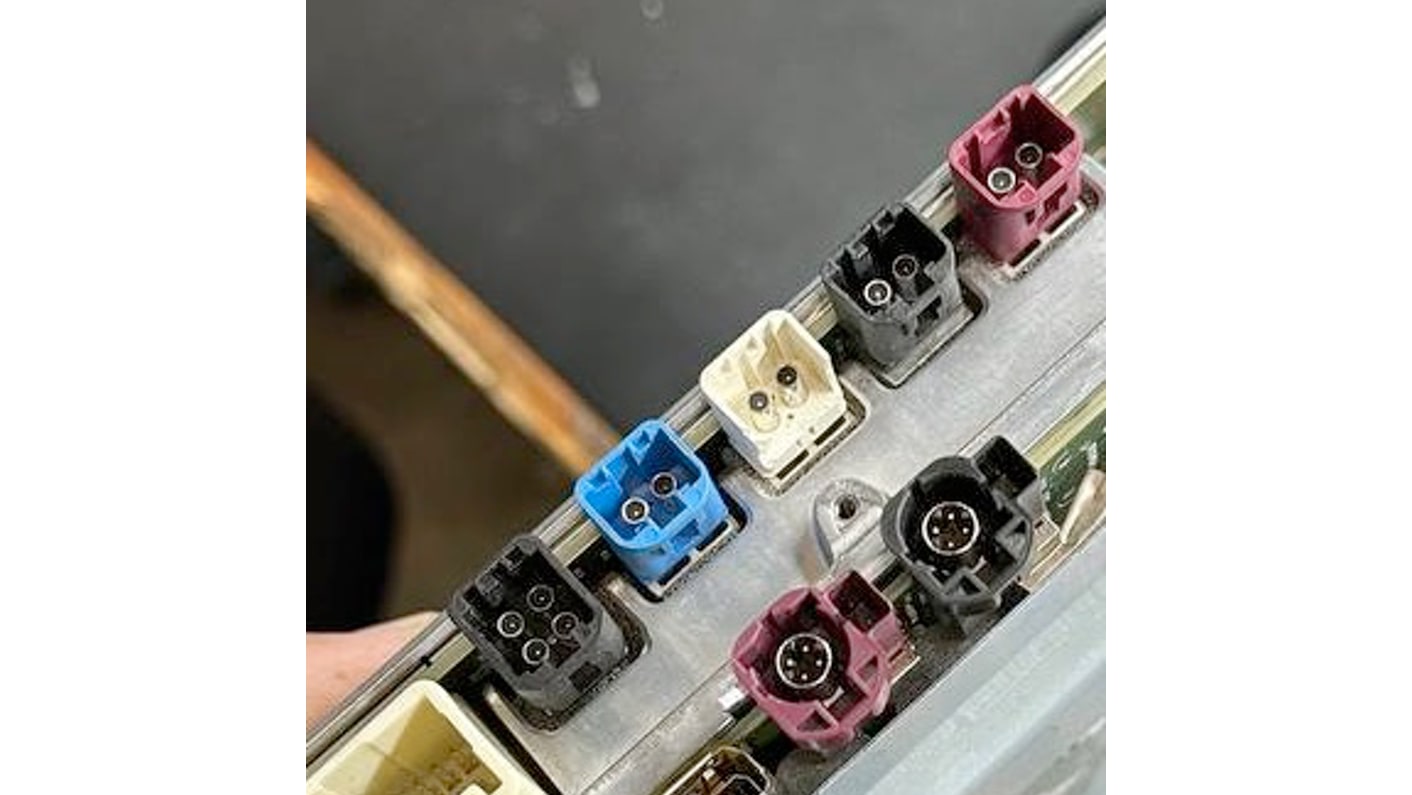 Tesla's hardware 4.0 has 12 camera connectors on board, with one being labeled spare. All current Teslas feature nine cameras in total. Three of them are forward-facing cameras and located underneath the windshield, two are on the fenders, two on the B-pillars, one in the rear and one for the cabin camera.
A leak last month revealed that Tesla plans to reduce the number of front-facing cameras to two, down from three. This is likely due to the higher-resolution cameras, making the third telephoto lens unnecessary.
That means there may be up to three additional cameras in hardware 4.0, or possibly four if you count the spare. According to Green, these three cameras appear to be destined for the vehicle's front bumper, although it's not clear in which direction they'll be aimed.
There have been various documented issues where Tesla has a blindspot when the vehicle is coming out of a secondary road that is obstructed by buildings or other objects. Having a camera that could look to the sides near the front of the vehicle would solve these situations, by giving it better than human vision since they'd be placed near the front of the vehicle.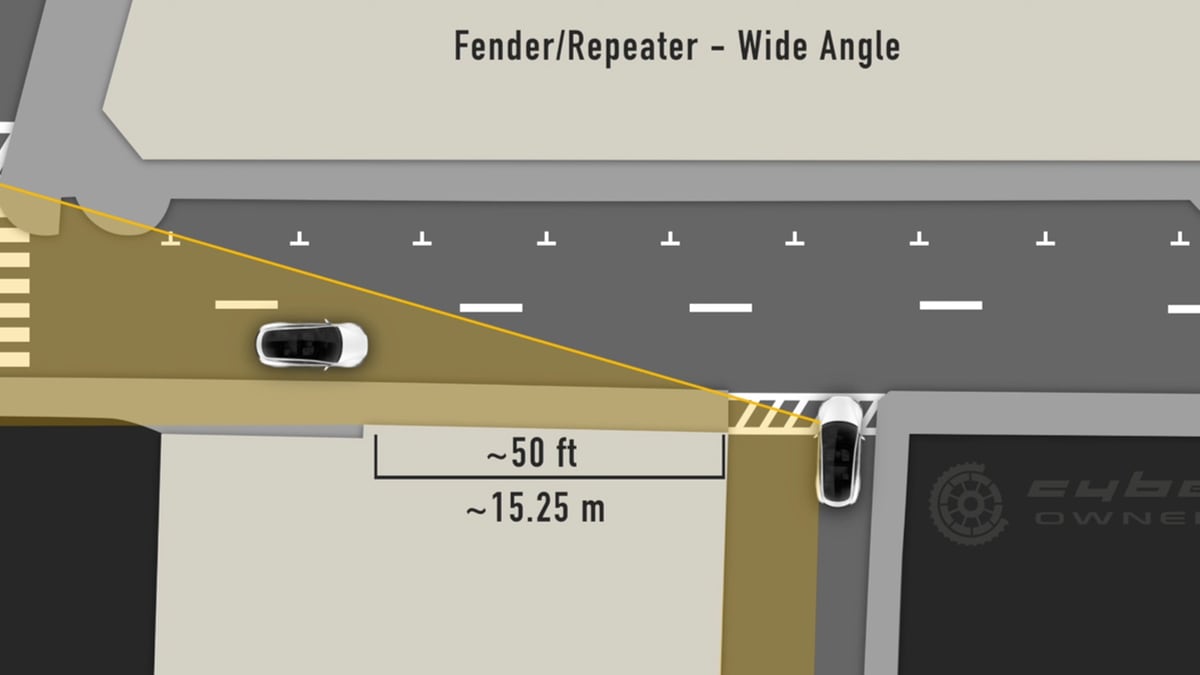 According to the camera port names, it appears that Tesla may also be repositioning some of its cameras. The B-pillar cameras, which look forward, may be moved onto the vehicle's fenders to presumably help provide a better view as well.
Another leak last month revealed that Tesla is added a heater element to cameras in the B-pillar of the vehicle, which will help with fog build-up underneath the glass.
Processing Power
Hardware 4.0 was previously rumored to be about 2-4x faster than hardware 3.0. Some of this power will undoubtedly go toward processing the new camera feeds and additional pixels the new cameras are providing. However, the additional power is crucial given that hardware 3.0 is nearing its processing limit.
Green provided the specs from the new hardware's chips, revealing it contains 20 cores, up from 12, and it maxes out at 2.35 GHz. Green also talked about the number of TRIP cores increasing from two to three and maxing out at 2.2 GHz.
While the number of cores and its frequency don't reveal how powerful this new hardware may be, Green says that the new hardware has 'a lot less improvement than many hoped for.'
It's not clear how much faster hardware 4.0 will be compared to hardware 3, but it sounds like the improvement may be toward the lower limit of the 2-4x speed bump we were expecting.
The hardware specs provided are per node, with the board having two nodes, which are expected to be used for redundancy.
Redundancy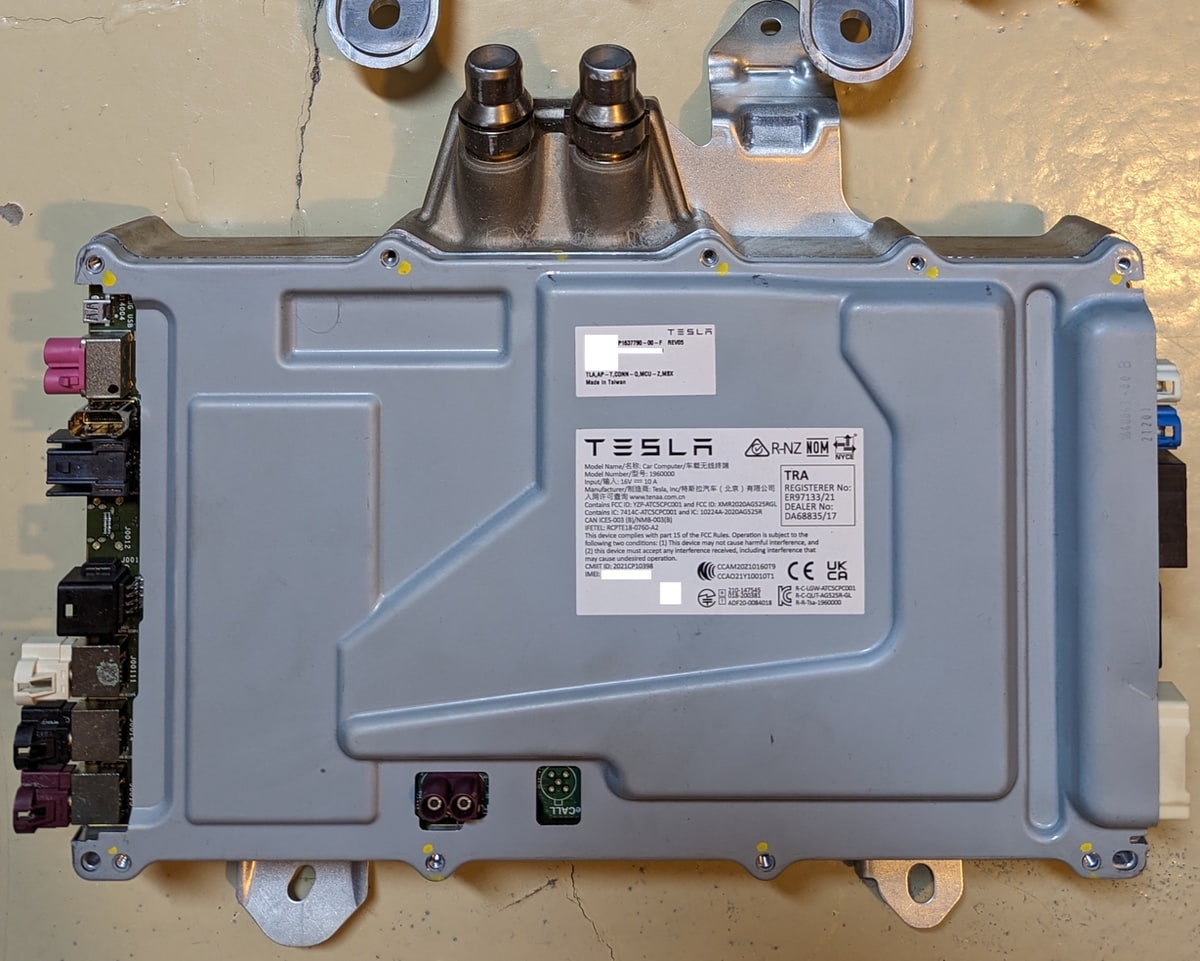 When Tesla introduced hardware 3.0, they also built it for redundancy in case of emergencies. Each board was built with two identical nodes. Both nodes could compute the same data and compare the outputs, letting the vehicle know if there was an issue. If one node failed, the vehicle could also continue driving itself long enough to pull over safely.
However, as Tesla's processing requirements increased, redundancy was removed on hardware 3.0 so that Tesla could leverage the processing power of both nodes.
With hardware 4.0, Tesla has once again added redundancy into their hardware, not only in terms of chips and processing but power redundancy as well.
Retrofits
During Tesla's earnings call last month, Elon talked a little bit about hardware 4.0, saying that it would not be economically feasible to perform retrofits.
However, given this look at Tesla's latest FSD hardware, it all but confirms that Tesla has no plans to offer any sort of retrofit.
Hardware 4.0 is also much more than just a faster computer. The power draw is much higher on hardware 4.0 than on hardware 3. The form factor is also completely different and will not fit in a previous model without modifications.
Tesla's previous FSD hardware upgrades were either camera upgrades or a computer upgrade, both of which were easily swappable. However, the hardware 4.0 suite now includes additional cameras, new camera placements, a new computer form factor, and an HD radar, making a retrofit unrealistic in every way.
There may be hobbyists that will dedicate their time and money to retrofitting their vehicles, but that's as far as we expect retrofits to go. The time and money Tesla would spend on retrofitting a vehicle would not make 'economical sense.'
Radar
Tesla's hardware 4.0 package augments vision with an HD radar.
Tesla started removing radar from their vehicles in 2021 with the Model 3 and Model Y. They later removed radar from their Model S and Model X vehicles as well in favor of a vision-only system.
However, with hardware 4.0, Tesla is reintroduced radar with a high-definition radar named Phoenix. HD radar is a step up from traditional radar, letting Tesla more accurately create an image with radar alone.
The inclusion of an HD radar isn't a surprise, as Elon Musk has previously said vision with high-res radar would be better than pure vision.
With hardware 4.0 Tesla is also going the extra distance with protecting its sensors. Not only will some of the cameras contain heaters to prevent weather-related issues, but Tesla will include a heater for the radar as well.
The radar heater will prevent snow and ice from accumulating on the front of the vehicle and blocking the radar signals.
Power Consumption
Since hardware 4's chips are more powerful it isn't a big surprise that they also require additional power.
According to Green, hardware 3 consumed about 100 watts max, which is about the same as hardware 2.5. Hardware 3 was created with the same power restrictions as hardware 2.5 since it needed to be easily retrofitted.
However, since hardware 4.0 isn't going to be retrofitted, it didn't come with the same design restrictions. We don't know what hardware 4's max processing power is based on the information disclosed, but it will apparently idle at 80 watts, which is about double the idle power of hardware 3.
Which Models Will Have Hardware 4.0
Green believes that Tesla is producing Model S and Model X vehicles with hardware 4.0 now. However, Tesla is hanging on to them and they're not being delivered yet.
Tesla has their upcoming March 1st event titled Investor Day, where they may reveal hardware 4.0 to everyone. Possibly with a surprise announcement that all current vehicles contain hardware 4.0.
It's not clear whether the Model 3 and Model Y are currently being manufactured with the new hardware, the Model 3 and Y lines in China are currently paused for retooling which could be related to hardware 4.