At Tesla's AI Day event last summer, Elon answered some questions during the Q&A portion of the event that revealed Tesla's plans for FSD hardware.
Elon informally announced that Tesla is already researching the next major hardware revision for full self-driving.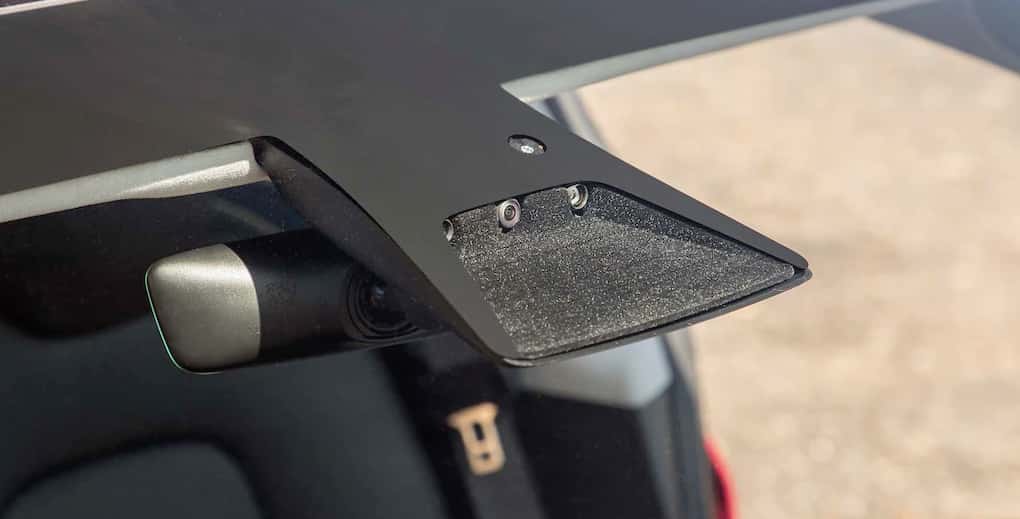 Elon said that he expects the current hardware in today's vehicles to be capable of "super-human" driving, but Tesla will continue to update their cars to have the most powerful hardware available.
Elon guessed that Tesla may release FSD hardware 4.0 with the introduction of the Cybertruck. Since the Cybertruck won't be released until the end of this year at the earliest, we may even see new hardware before its arrival, although this is unlikely.
In another question related to new hardware, Elon also said that Tesla is looking into new cameras. He was clear that the current cameras aren't a hindrance, but if Tesla can do better, then they will.
Elon didn't go into details about whether the new cameras would be tied to the Cybertruck or hardware 4.0. He also didn't mention specifically whether the new cameras would be higher resolution, contain larger sensors, or possibly even be placed in different locations.
Tesla currently utilizes three separate front-facing cameras in the housing at the top of the windshield. The camera unit contains wide-angle, standard, and narrow view lenses with three separate CMOS sensors.
Each sensor has a resolution of 1280x960 or about 1.2 megapixels.
New Camera
According to Chris Zheng on Twitter, who has connections with some Tesla suppliers, Tesla is planning to use Sony's new IMX490 automotive sensor in their upcoming hardware 4.0 revision.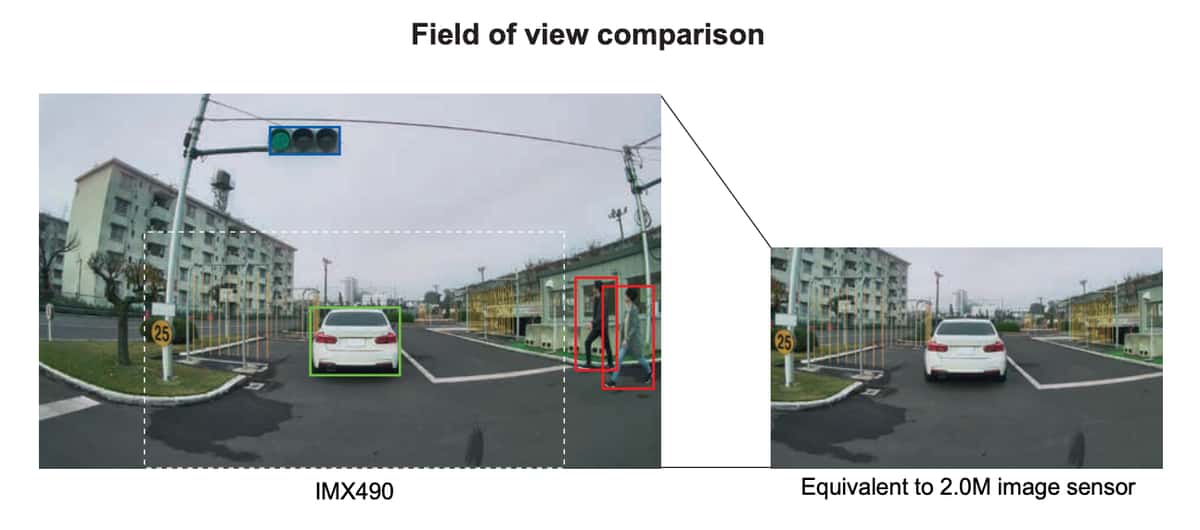 This new sensor offers many benefits over the current sensors that Tesla uses in their vehicles.
The new sensors support a much higher resolution of 2896x1876. That's 5.4 megapixels compared to the 1.2 megapixels that Tesla's current front-facing cameras support.
At more than four times the resolution of current sensors, these new sensors will allow Tesla to more accurately detect objects that are required for FSD.
Detecting road edges and lane markings that are further away are especially difficult. Due to the angle of the road and the current image resolution, Tesla often has to make assumptions based on just a few pixels.
The increased resolution will offer a more detailed image and should improve the accuracy in these situations.
The new wide-angle sensor may also allow Tesla to drop the number of cameras used in the front-facing module. Due to the higher resolution in these sensors, Tesla may be able to use this wide-angle sensor to interpret objects that previously required the use of the standard or telephoto lenses before. This may allow Tesla to reduce the number of cameras that are required in the front of the vehicle from three down to two or even a single lens.
The new camera sensor also supports HDR shooting at 10 bit and 40 FPS, offering better contrast and richer colors. It's not clear whether Tesla would take advantage of HDR as it would require more power to process, but it's something Tesla may consider depending on the compute power available.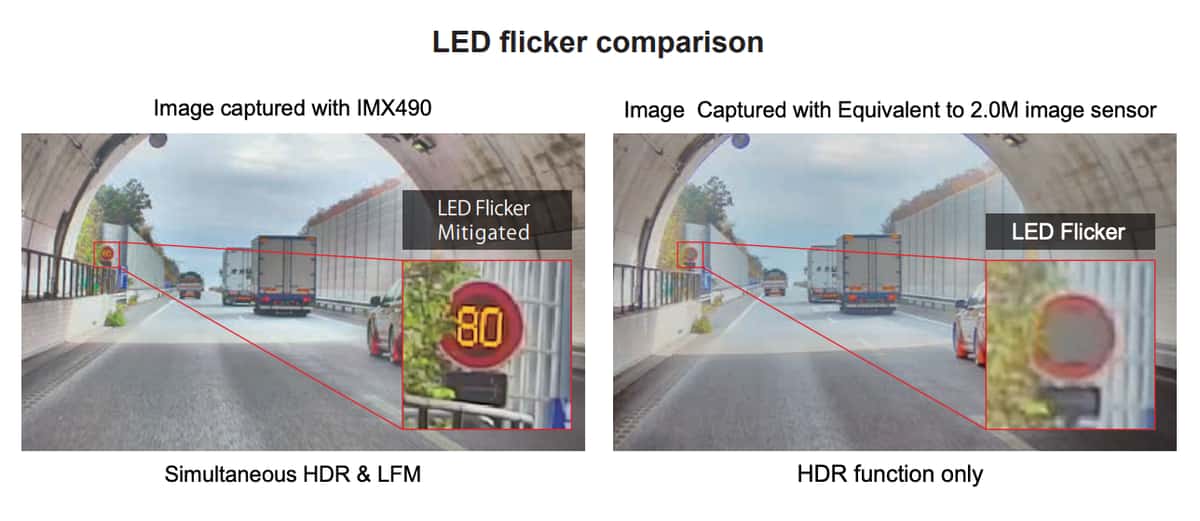 More importantly, the new sensor will also support LED flicker mitigation. Camera sensors often have a hard time capturing the light emitted from LED lights in a constant fashion. Since LEDs are widely used in electronic signs and traffic lights this will be an important feature and should make it easier for Tesla to interpret such signs.
Tesla is working closely with Samsung to produce their next-generation chips that will be used in FSD hardware 4.0. Tesla will likely launch updated cameras at the same time they introduce a new FSD computer.
It makes sense for Tesla to introduce this new hardware in a new model first before retrofitting new camera modules into existing models.