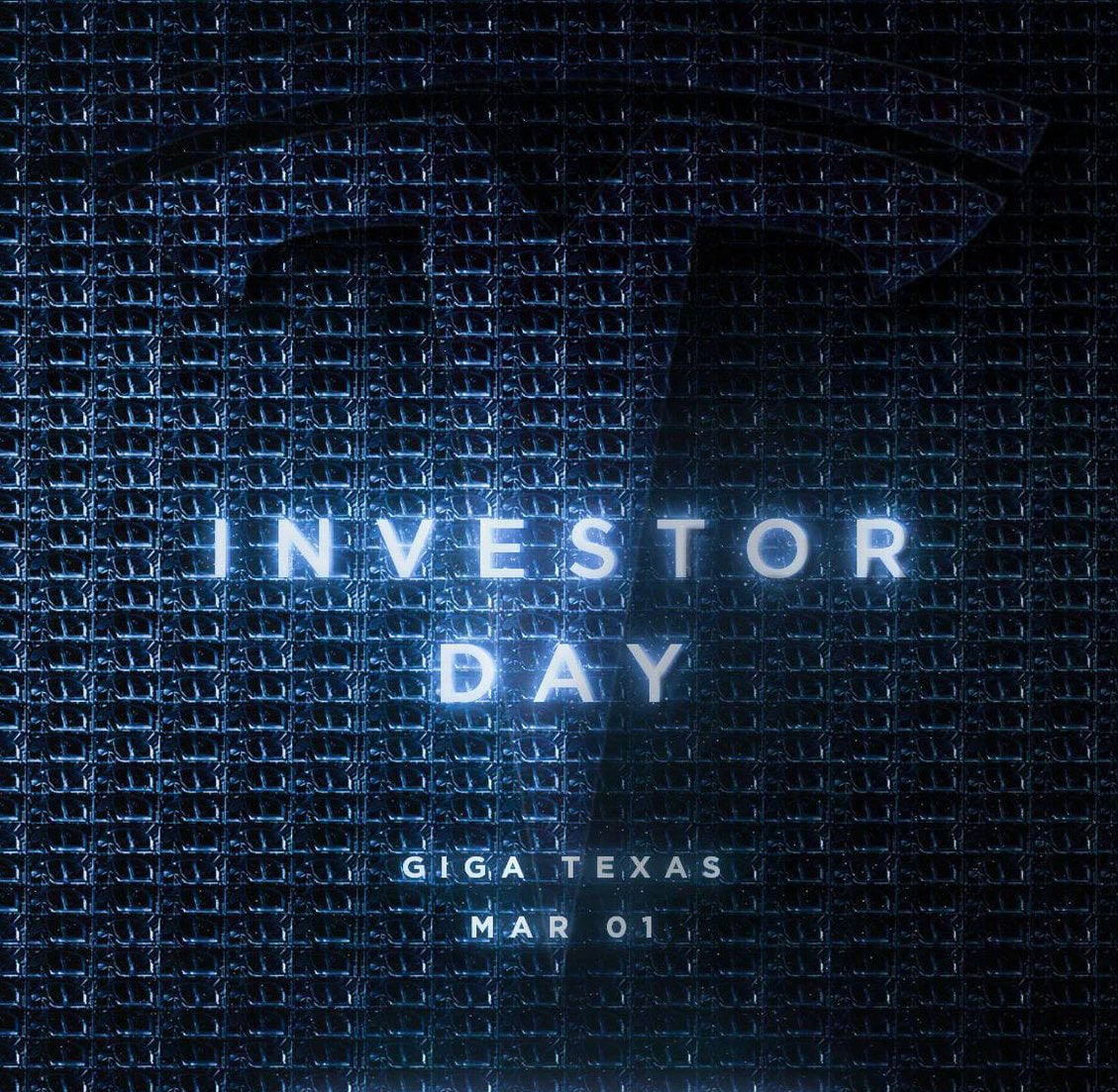 Tesla's upcoming Investor Day event is attracting attention as the electric vehicle maker gears up for the event. Elon Musk has confirmed he will release the Master Plan Part 3 during the event, scheduled to take place at Giga Texas, on March 1, 2023.
True to Tesla's tradition of incorporating Easter eggs into high-profile events and products, the Investor Day invitation features a textured background in both the invitation and the event's graphic shared by Elon Musk on Twitter. Upon close examination, the textured background appears to be composed of vehicle bodies used for manufacturing, aligning with Elon Musk's comments about scaling as a critical component of Master Plan Part 3.
What to Expect from Tesla's Upcoming Event
Elon Musk has not disclosed specific details about Master Plan Part 3. Still, he has previously hinted that it will focus on scaling Tesla's operations to an extreme size and incorporating Artificial Intelligence into the company's operations. The CEO has also stated that the plan will encompass his other ventures, such as SpaceX and The Boring Company.
In March 2022, Elon Musk announced that he was working on Master Plan Part 3, which would outline Tesla's future strategy and how the company plans to scale its operations to a global level and incorporate AI. The CEO has also confirmed that Master Plan Part 3 will include sections related to his other companies, such as SpaceX and The Boring Company.
The Future of Tesla and Beyond
The first Master Plan, released by Elon Musk in 2006, outlined Tesla's strategy to become a mainstream EV automaker that produces more than just Roadsters, but vehicles more like the Model S. The plan also touched on the potential for electric vehicle owners to use renewable energy sources, such as solar power, to charge their cars.
Ten years later, in 2016, Elon Musk released Master Plan, Part 2, which focused on expanding Tesla's vehicle offerings into heavy-duty trucks, pickups, and urban transportation. The plan also highlighted Autopilot, the development of a Robotaxi Network, Tesla Energy and solar products.
Musk's focus on scaling Tesla's operations to an extreme size led many to believe the Master Plan Part 3 will include reasons why the company may launch a much cheaper model, expected to be around $25,000. Tesla's Q4 and FY 2022 updates confirmed that the next-generation vehicle platform is under development, and the company will provide further details about the car at Investor Day.