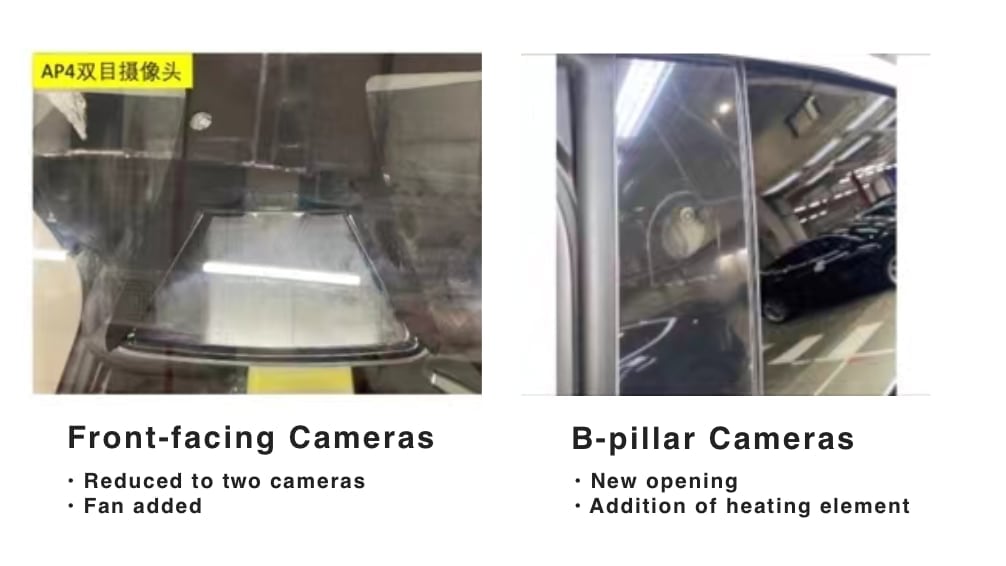 We now have new information regarding Tesla's updated cameras that will be used in Hardware 4.0. Twitter user @ChrisZheng001, who has ties with the Tesla supply chain in China, posted three images that appear to be camera configurations. While the information in the picture is limited, there is enough text to uncover what may be in development at Tesla.
Three Cameras to Two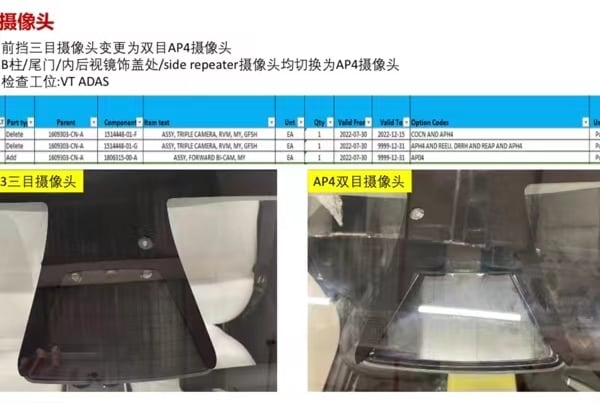 Perhaps the biggest change comes to the trio of cameras that make up the forward-facing view for the Autopilot system. The translation appears to state that Tesla will be reducing its three front-facing cameras down to two and all cameras, including the interior camera, will be upgraded to 'AP4' cameras. The newer cameras are expected to have a much higher resolution in addition to other improvements such as LED flicker mitigation.
The only information provided by @ChrisZheng001 in the post is: The Autopilot HW 4.0 front camera will be reduced to two Cz (because) of the significant increase in both pixel density and field of view.
In November of 2022, it was revealed that a Tesla supplier was producing 5-megapixel cameras. The current cameras are 1.2 megapixels. So, while the number of cameras is being reduced, Tesla Vision will actually improve.
Fans for Forward Facing Cameras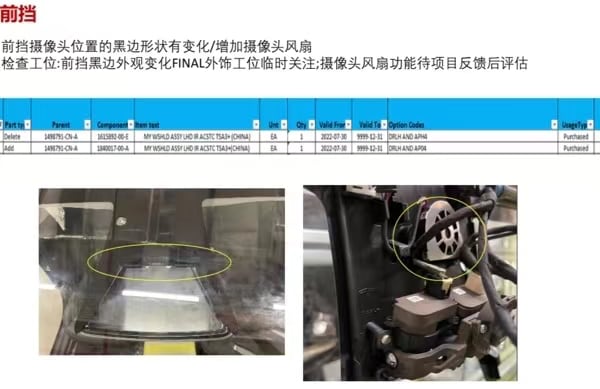 That leads to the next change. The housing size doesn't appear to change, just what is in it. According to the document, and again using Google translate, it states: the shape of the black border at the position of the front camera has changed/added a camera fan.
By that wording, it sounds like the new housing will include a fan, likely to prevent condensation buildup. However, it seems open for change with a window for feedback and further evaluation.
B-Pillar Changes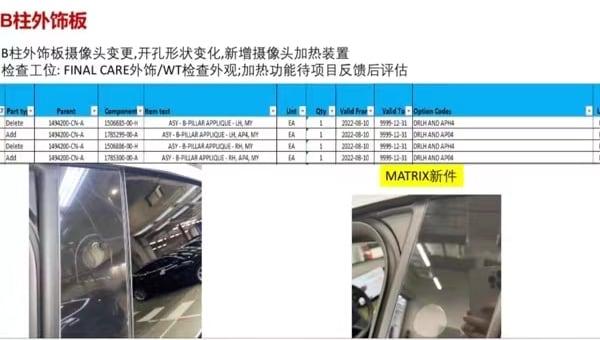 There is one more picture. The text reads: B-pillar exterior trim. B-pillar exterior panel camera change, opening shape change, new camera heating device. Inspection station: final care exterior decoration inspection appearance; heating function will be evaluated after project feedback.
There is not much to figure out there. Tesla appears to be adding a heating device to keep the B-pillar cameras clear and changing the shape of the opening. That could be due to the size of the new cameras or the field of view they require.
It's widely speculated that a new high-resolution radar unit is in the works. That radar combined with these high-powered cameras means Tesla's already incredible Autopilot system will only improve.