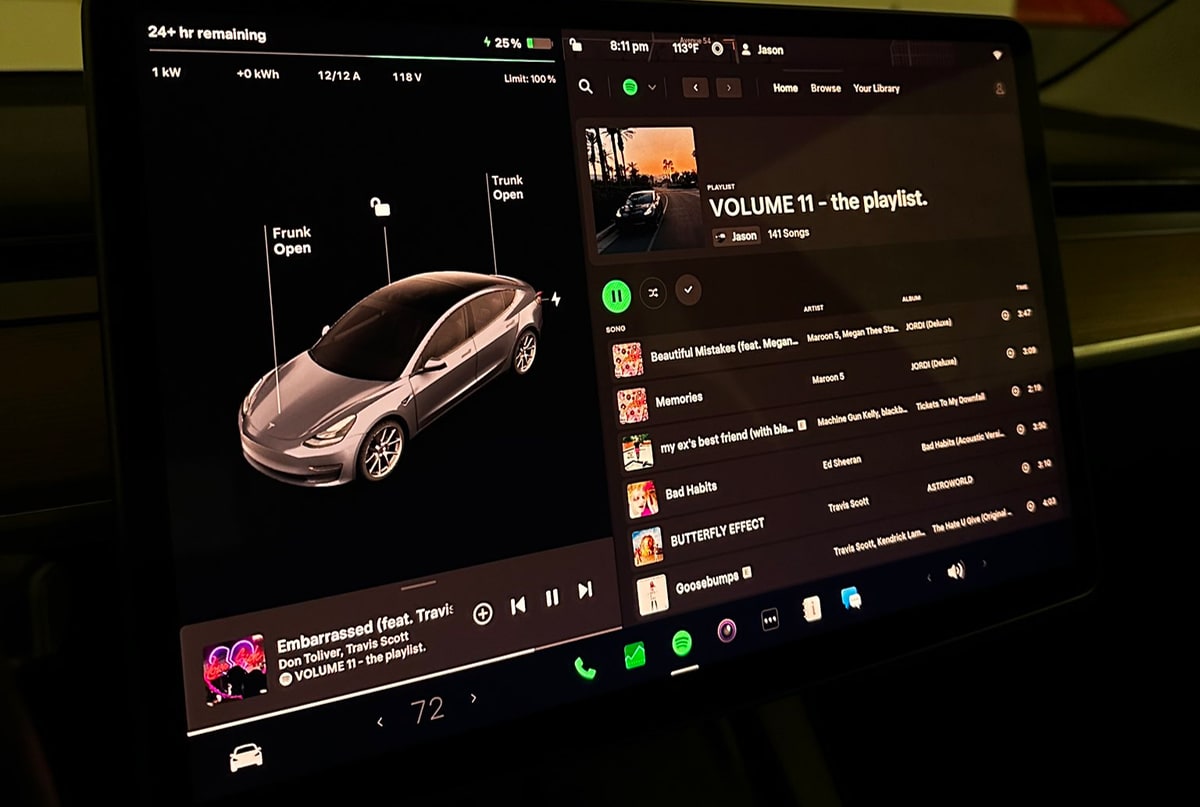 Tesla has a variety of streaming services available for users to listen to while driving, however, Spotify is one of the most popular.
The Spotify interface in a Tesla has been limited when compared to their desktop or mobile applications, however with Tesla update 2023.26 Tesla has added some much-needed features and completely updated the UI, making it more appealing and easier to read.
New Interface
The improved Spotify interface is cleaner and easier to navigate. The buttons at the top are now limited to Home, Browse and Your Library, reducing the need to scroll horizontally. Your playlists are now neatly tucked under the Your Library section.
Jump to Artist / Album
You can now more easily jump into an album or artist to view additional songs. Underneath the album name, you can now on the artist to reveal popular songs and a full list of albums by the selected artist.
Favoriting Songs
Each song in a list is now visually separated from each other, making it easier to see all the songs in a playlist or album. Although it's not immediately obvious, each song has a plus (+) sign next to it that lets you easily add it to your list of favorites.
It would be nice if this button added the song to your now-playing queue instead, but unfortunately, that functionality isn't included in this release.
Improved Playlists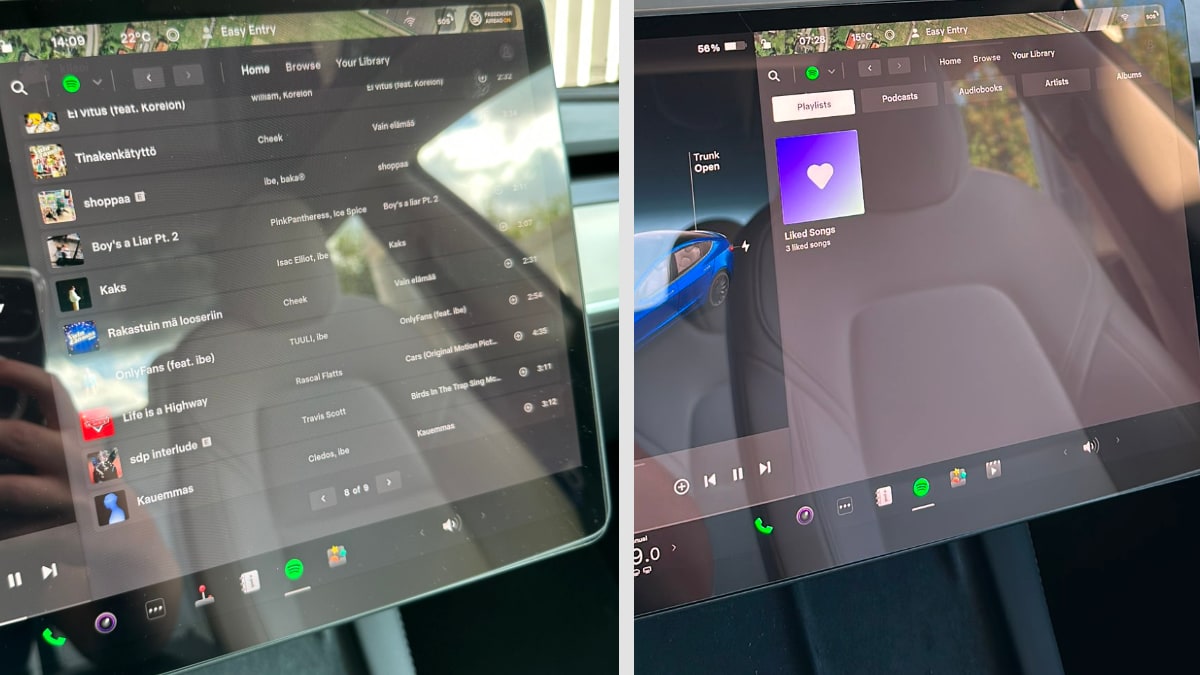 In this Spotify refresh, Tesla has improved one of Spotify's greatest limitations - the number of songs displayed in a playlist.
Playlists were previously limited to displaying the first 100 songs, however, that limit has now been lifted with this update. At the bottom of a playlist, you can now paginate through the playlist to view additional songs.
This is a big improvement that will now let users view their complete playlists, although there is still room for improvement. You still cannot sort playlists by different attributes and are forced to view them only in the default order they're presented.
Audiobooks
Spotify has a large collection of over 350,000 audiobooks. Some of them are free, while others are paid, but up until now, they weren't accessible in Tesla's Spotify app.
With this update you can now listen to Spotify's collection of audiobooks, bringing you a little more enjoyment during longer commutes.
Easier Login
Logging in to your Spotify account isn't something you do often, but with this update, it's now easier than ever. The app now displays a QR code that lets you scan it on your mobile phone in order to log in more easily.
This Spotify refresh is a welcome addition to one of the most popular streaming services in Tesla vehicles. It's available for all models with software update 2023.26.
Update 2023.26 recently started going out to owners, but it can take several weeks before it becomes available to everyone.