Tesla has arguably the best navigation maps available in a vehicle. The maps are displayed on a large, beautiful screen and they're fast and fluid, especially on the latest hardware (MCU 3).
Tesla also makes it quick and easy to set a destination by either using the on-screen keyboard, recent destinations, or sharing a destination from your Tesla app.
Tesla's mapping solution is custom-made that not only takes traffic into account but also your vehicle's state of charge.
However, one feature that has been popular in navigation apps over the past few years that has remained absent in Teslas is the ability to choose from multiple routes.
The preferred route to a destination can sometimes be a personal preference. Some drivers may prefer traveling on the highway, while others could prefer taking back roads.
According to our source, Tesla is now bringing alternate routes to their navigation system. Tesla is introducing 'Alternate Routes,' in the U.S. in update 2022.28.1.
The feature will display up to three routes after you add a destination. The total travel time for each route will be displayed allowing you to pick your preferred route.
In addition to the total travel time, Tesla will also display traffic information if you subscribe to Premium Connectivity. The traffic information visualization will be displayed in a similar method to the 'Traffic Along Route' feature, where the route is highlighted in different colors depending on the traffic density for that section of the route.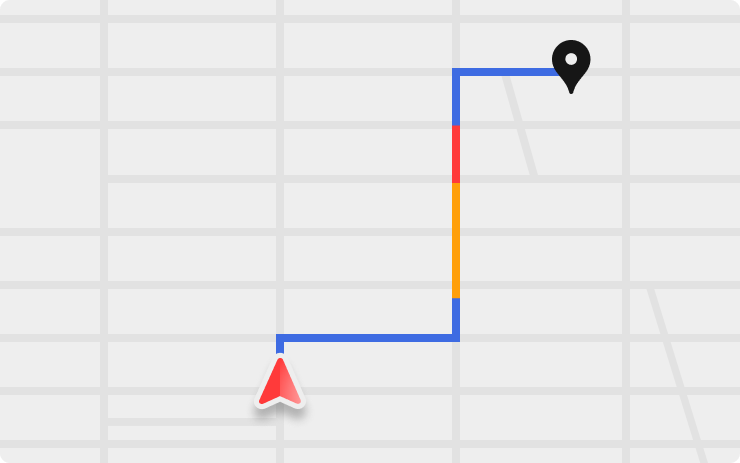 Alternate routes won't always appear upon choosing a destination. In situations where there are no known alternate routes or the alternate route is too similar to the primary route, Tesla will simply show the primary route and start navigating.
Tesla's release notes for the feature state:
View up to three routes when navigating to a destination. Quickly compare the total travel time and traffic information for each route.
Note: Traffic information is only displayed with Premium Connectivity.
Although Alternate Routes is expected to become available to everyone in supported regions, this isn't the first time we're seeing this feature in Tesla's navigation system.
In update 2022.12 Tesla added alternate routes in Japan, and it was previously available in China.
We can't confirm whether the alternate routes feature will be available in additional regions outside of the U.S. in 2022.28.
Tesla has been working on alternate routes for some time now. Tesla hacker @greentheonly was able to get alternate routes working on his vehicle earlier this year, while other owners claim to have seen the feature occasionally appear on their screen. Tesla may have been testing this feature for a while now.
Tesla has recently been making improvements to its in-vehicle navigation. In 2022.24 Tesla added 'Traffic Along Route,' a feature that lets you more easily see the traffic visualization along your route, which is normally a blue line.
Another navigation feature that has recently been added in 2022.16 is the ability to reroute to a less busy Supercharger. If the Supercharger you selected becomes too congested, the navigation system will now reroute you to another Supercharger location that's within range.
The addition of alternate routes in the U.S. is expected to be available in Tesla update 2022.28, but as with anything else in testing, it's subject to change.
Ordering a New Tesla?
Consider using our referral code to help support our site and get credits toward Tesla Merch.