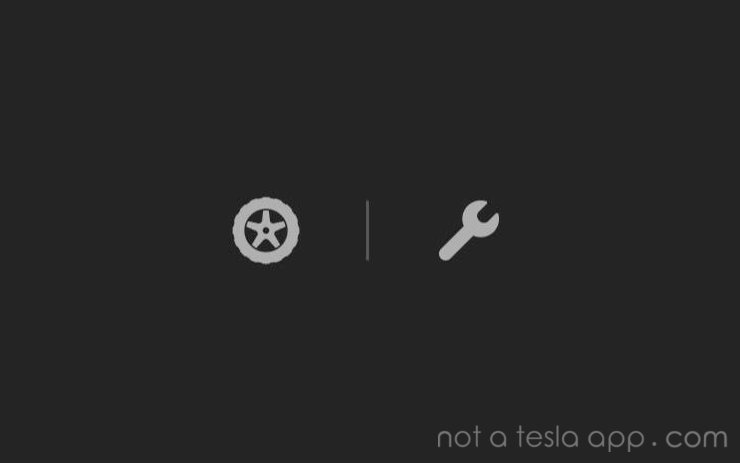 Preparations are underway for Tesla's next software update, version 2023.20. Although currently in testing, this update has been drawing attention since it was first noticed last week. Considering Tesla's 2023.12 update brought numerous new features, it appears this next may be smaller. However, we now have our first look at some of the features included in Tesla's 2023.20 update.
Ability to Track Tire Mileage
A noteworthy improvement under the upcoming update pertains to tire service tracking. Post-update, vehicle owners can track how many miles have been driven since their last tire service. This feature can prove valuable for monitoring mileage since your last tire rotation, changing to new tires, or switching between season-specific tires.
You or your service center will need to manually reset the counter each time your tires are serviced. You can view the mileage traveled or reset your counter by navigating to Controls > Service.
The official release notes state:
Go to Controls > Service to see how many miles it's been since your last tire service.
When you get your tires rotated, replaced, or swapped, tap 'Reset' to reset the counter.
Furthering Global Reach: Text Size Adjustment
Another feature gaining more ground is text size adjustment. While 'Text Size' was introduced in the 2023.12 update, the ability to adjust the size of the text in the vehicle's UI was limited to select languages. The feature has now been extended to all languages supported by Tesla. This expansion affirms Tesla's commitment to accessibility for its global user base, ensuring a seamless experience across different regions and languages.
While the Text Size feature in update 2023.12 only applied to the Model 3 and Model Y, it's not clear whether update 2023.20 also introduces the feature to the Model S and Model X. Based on Tesla's feature release history, this feature will likely apply to at least the redesigned Model S and Model X in the future, but it's not immediately clear whether that is happening with this update.
The release notes for 2023.20 state:
Large text size feature is now available in all supported languages.
To update your settings, go to Controls > Display > Text Size.
Release Date
Although Tesla does not provide release dates for upcoming software updates, we may see update 2023.20 start rolling out in the next week or two. This timing can change if Tesla uncovers issues that need to be addressed before a public release.
2023.12 Update: A Look Back
As we anticipate the rollout of 2023.20, it's worth reflecting on the last major update - 2023.12.1. This update significantly enriched Tesla's features, particularly for Model 3 and Model Y. One standout was steering wheel customization. A long press on the left scroll button revealed a host of adjustable settings and functions.
Moreover, introducing the new search function facilitated more accessible access to controls and settings, along with points of interest that included photos and reviews. The ability to adjust wipers using the steering wheel scroll wheel emerged as a valuable, undocumented feature.
Perhaps one of the most user-friendly updates was the option of Standard or Large text sizes for the touchscreen display, which now applies to all languages under the 2023.20 update.
Other improvements included optional gear chimes for Model 3/Y, the transition of Tesla's Spotify player to a web-based format, enhanced phone call controls, and vision-based speed assist feature expansion. Tesla also broadened Zoom availability to more countries, added writing support for legacy Model S and Model X in China, and continued to make user interface enhancements.
While this is an early look at the upcoming features update 2023.20, it provides a glimpse into Tesla's continuing pursuit of improving user experience and convenience. There may be additional features in this update that are not listed here since not all Tesla features are available for every vehicle or region.
As we wait for the public release, it's evident that Tesla continues to push boundaries in its software development, setting high standards in the electric vehicle market.