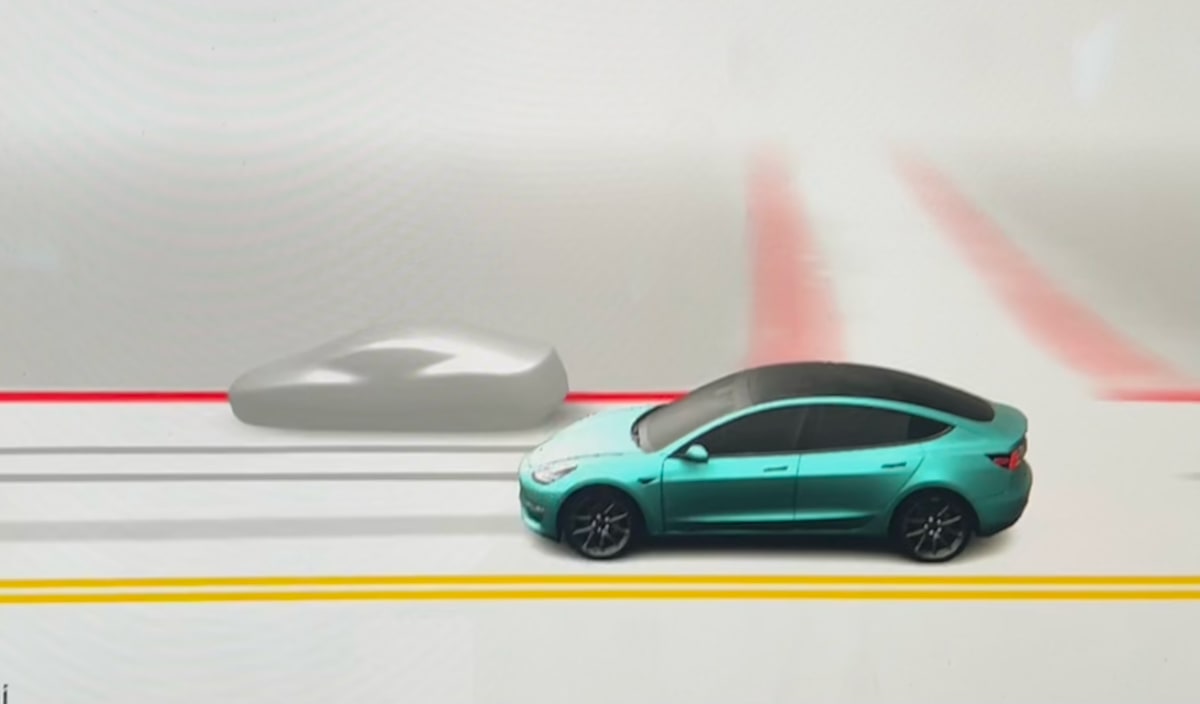 The next iteration of Tesla's Full Self-Driving software, expected to be numbered 10.12, is supposedly making some improvements to the visualizations shown on the vehicle screen.
Most notably, it will now display a new render for sedan-type vehicles that will show wheels and highlight open doors in yellow.
Tesla has been gradually increasing the number of visualizations available on the car display, demonstrating what the car can perceive and respond to in its surroundings. In the beginning Tesla mainly displayed road markers and a few vehicles, and over time started to gradually add more types of vehicles, pedestrians, and traffic cones, speed bumps, even dogs.
The car's visualizations aren't linked to what the computer is capable of recognizing and using to make decisions, but it is very closely coupled with object detection so that drivers have a strong grasp of what the car can see, and therefore increased confidence in their vehicle's self-driving abilities.
The news come from Tesla owner and Twitter user Omar Qazi (@WholeMarsBlog), who recently posted on his Twitter page: "FSD Beta 10.12 will include a new model for cars in the visualization. The new model for sedans has wheels, unlike the previous floating Tesla key design. Open doors will also be shown in the visualization. Can't wait."
The statement gained credibility when it was replied to by Tesla CEO Elon Musk, who tweeted: "The esthetics of the new rendering will improve". Musk did not elaborate on how else exactly the rendering would improve, or if we might see any other changes in 10.12.
The 3D model Tesla uses to represent our vehicle on the display is much more detailed than other vehicle models. Tesla can make other vehicle models just as detailed, however they're purposely vague to represent any vehicle. This change is likely the beginning of more detailed vehicles in the visualization. It's not clear whether only sedan models will be updated or if other vehicle models will be updated as well.
Elon has previously said that Tesla will soon show vehicle turn signals, hand gestures and more in addition to brake lights. We may see future visualizations depict even more details such as open trunks, hazard lights and more.
In future iterations of the software, we can expect many more objects to be displayed, possibly including buildings, walls, trees, walkways, and other static items that the car will want to avoid.