By Gabe Rodriguez Morrison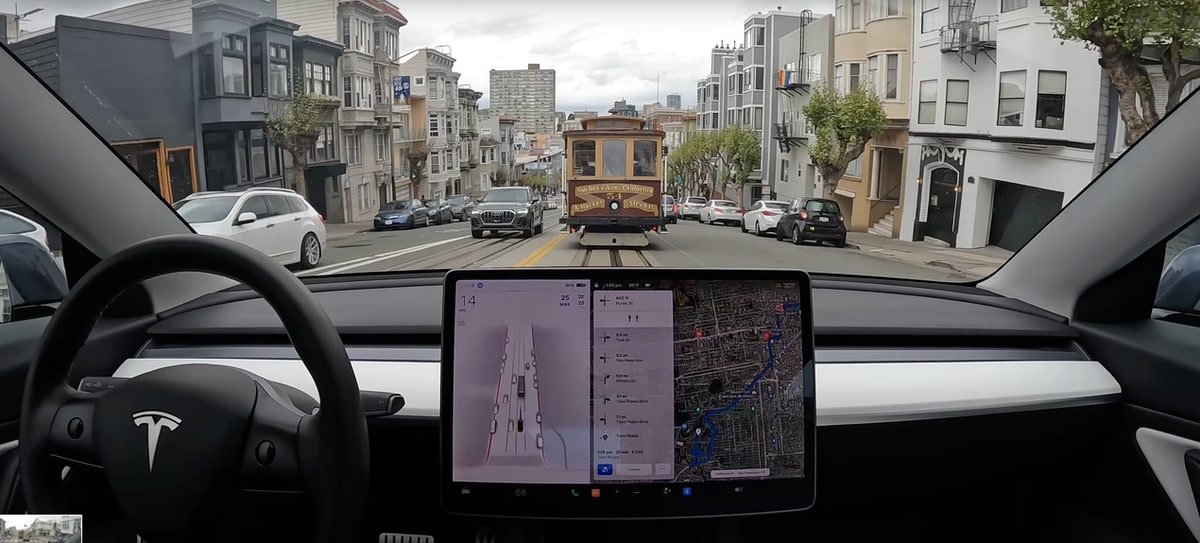 This weekend Tesla released FSD Beta 10.11.1, which saw the beta introduced outside of the US for the first time.
Canadians who have had a Safety Score of 98 and higher have been receiving a notification to download the latest beta.
The rollout of beta 10.11 and 10.11.1 (release notes) has been slow as Tesla is rightfully cautious about introducing the software into a new market with new scenarios.
About 25% of beta testers are now on beta 10.11 or higher. The majority of testers are still sporting the previous beta, version 10.10.2.
Elon Musk agreed with a tweet by Twitter user @teslaownersSV, saying that beta version 10.11 is the "best build so far" with significant improvements.
As version 10.11.1 continues to roll out over the next coming days, we now have a peek at what will be included in the next major FSD Beta release, version 10.12.
This is pretty good. 10.12 will have major improvements for tricky unprotected lefts & heavy traffic in general. We're also making good progress with single stack.

— Elon Musk (@elonmusk) March 27, 2022
Musk said that the new version will have "major improvements for tricky unprotected lefts and heavy traffic".
Unprotected left turns are one of the hardest maneuvers, as they leave your vehicle vulnerable while turning. Unprotected left turns have been one of Tesla's major focuses with the FSD Betas and they have made tremendous improvements over the past year.
Musk also revealed Tesla is making good progress on using a single stack for FSD Beta. This will allow Tesla to use the same technology stack for city and highway driving. When single stack is introduced we should see significant improvements to Tesla's Navigate on Autopilot feature. It's possible we could see this released in FSD Beta 10.12, but it's more likely that Tesla will release it in a major revision such as FSD Beta 11.
Adding Tesla's capabilities to a single stack would be a huge improvement to the overall capability of the software. Single stack would take all of the current FSD features (FSD Beta, Navigate on Autopilot, Smart Summon, Autopark, auto lane change) and roll them into the same codebase. We can expect to see huge improvements with the new version, improving the safety and reliability of the system.
Stay tuned for release notes of FSD Beta 10.12 as we should see those in the coming week or two. You can continue to follow FSD Beta releases on our FSD Beta page.