Tesla's Full Self-Driving Beta has a three strike system before it suspends the driver from using Autopilot.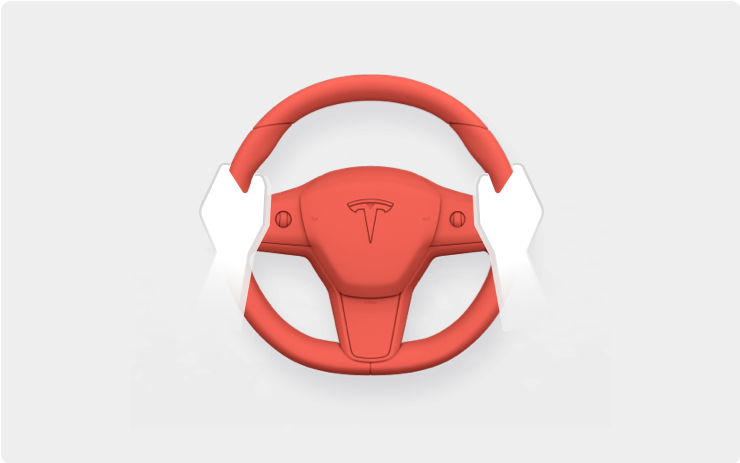 The driver receives a strike whenever the system deems that the driver isn't paying attention. This could be anything from being distracted and not looking at the road, looking too long at the display or looking at your phone while in drive.
After a driver has received three strikes, they can no longer use FSD on city streets. Unfortunately, this isn't just for the duration of the drive, but until Tesla reset the driver's strikes.
Everyone expected Tesla to reset strikes with each iteration of the beta, but so far that hasn't been the case. This has been frustrating for several testers, especially when Tesla's system is far from perfect.
With the release of FSD Beta 10.8.1, Tesla is now resetting all testers' strikes to zero, regardless of how many they had or when they were received.
With beta 10.8.1, Tesla is also increasing the amount of strikes to five, before FSD becomes disabled.
It's unclear whether there are any improvements to how Tesla hands out strikes or detects improper use of FSD, but increasing the limit to five will surely help a lot of testers.
Tesla should consider clearing a strike after it reaches a certain age. For example, strikes could drop off after 30 days, so as long as you don't receive five strikes within a 30 day period, you'd be able to continue using FSD.
Beta 10.8.1 has only been released to a select group of beta testers, but it's likely it will continue going out to additional testers in the coming days.
This beta was released with version 2021.44.30.5 and is based off of 2021.44.30, which contains Tesla's Holiday Update and fixes for vehicles with a heat pump.
You can also view the complete release notes for FSD Beta 10.8.1.
| Beta | Released | Version |
| --- | --- | --- |
| Beta 9.0 | July 10th, 2021 | 2021.4.18.12 |
| Beta 9.1 | July 31st, 2021 | 2021.4.18.13 |
| Beta 9.2 | August 15th, 2021 | 2021.12.25.15 |
| Beta 10.0 | September 11th, 2021 | 2021.24.15 |
| Beta 10.0.1 | September 18th, 2021 | 2021.24.16 |
| Beta 10.1 | September 25th, 2021 | 2021.24.17 |
| Beta 10.2 | October 11th, 2021 | 2021.32.25 |
| Beta 10.3 | October 24th, 2021 | 2021.36.5.2 |
| Beta 10.3.1 | October 25th, 2021 | 2021.36.5.3 |
| Beta 10.4 | November 6th, 2021 | 2021.36.8.5 |
| Beta 10.5 | November 22nd, 2021 | 2021.36.8.8 |
| Beta 10.6 | December 4th, 2021 | 2021.36.8.9 |
| Beta 10.6.1 | December 11th, 2021 | 2021.36.8.10 |
| Beta 10.7 | December 19th, 2021 | 2021.44.5.5 |
| Beta 10.8 | December 24th, 2021 | 2021.44.25.6 |
| Beta 10.8.1 | January 7th, 2021 | 2021.44.30.5 |