October 25, 2021
By Nuno Cristovao
On Sunday Tesla released the latest FSD Beta, version 10.3 to many new anticipated testers. In addition to going out to current testers, Tesla also released the beta to owners who had achieved a Safety Score of 99 or higher.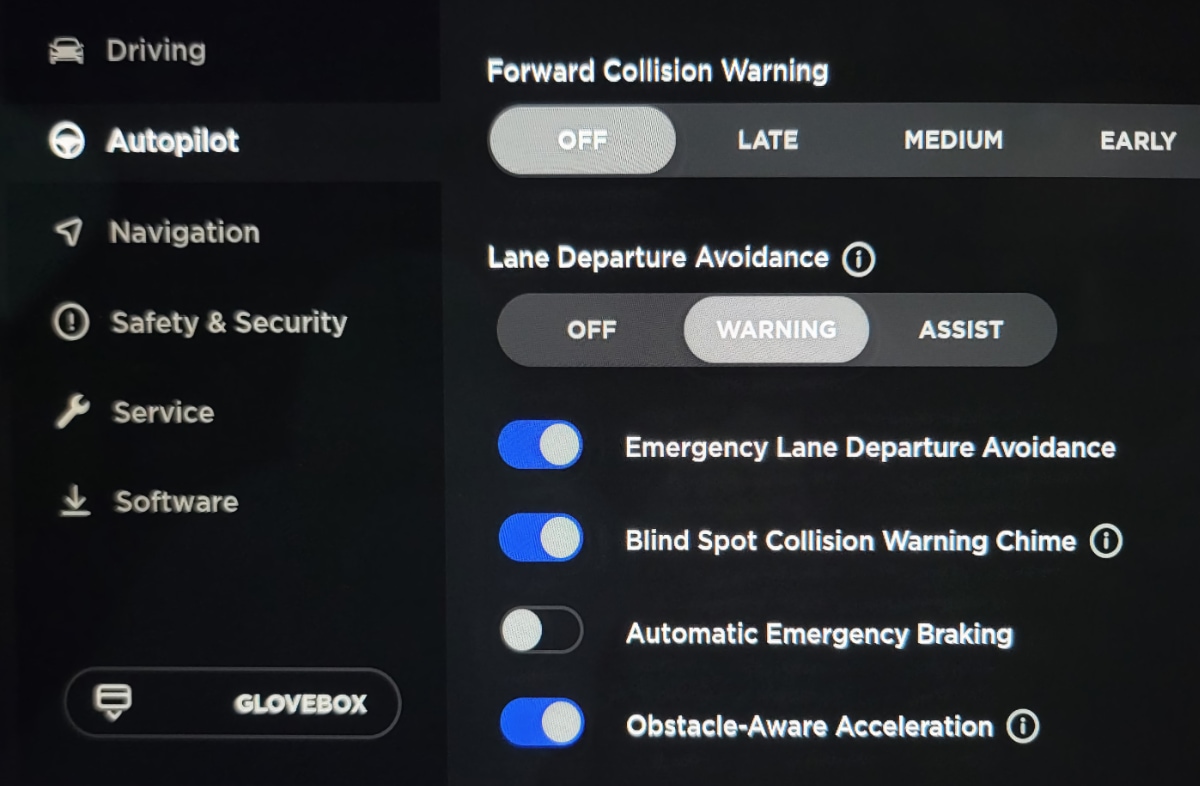 Beta 10.3 included many improvements to self driving as outlined in Tesla's technical release notes. It also included a new feature called FSD Profiles, which introduced driving styles for FSD.
Unfortunately, the excitement was short lived, as the beta included several issues, one of which disabled the use of Autopilot on city streets. The release appears to have some issues related to Automatic Emergency Braking and Forward Collision Warnings, as Tesla has remotely disabled these features. Issues are par for the course for any beta release and this should be a warning to future testers waiting to be selected. Not all releases and features will always work or go smoothly.
Thanks to social media, Tesla was made aware of the issue that affected some models fairly quickly and Tesla started to roll users back to a public release.
Seeing some issues with 10.3, so rolling back to 10.2 temporarily.

Please note, this is to be expected with beta software. It is impossible to test all hardware configs in all conditions with internal QA, hence public beta.

— Elon Musk (@elonmusk) October 24, 2021
The FSD Beta was release 2021.36.5.2. When Tesla decided to roll users back to a more stable build, they pushed out update 2021.36.5.1, which did not include the FSD Beta. This left some users confused on whether they should install the update or if it was a mistake.
It doesn't look like Tesla sent out an email explaining the situation, which left many users questioning what happened when they received an update for an older, non-FSD build.
It's not clear why Tesla didn't roll users back to the previous FSD Beta, v10.2.
10.3.1 rolling out now

— Elon Musk (@elonmusk) October 25, 2021
However, if there's one thing we know, it's that Tesla moves quickly. Early this morning Tesla has already pushed out another FSD Beta build that tries to address the issues found in beta 10.3.
The update comes in as FSD Beta 10.3.1, which is version 2021.36.5.3.
Tesla is sending the update to select vehicles and monitoring feedback before sending it out to all beta testers.
If you received FSD Beta 10.3 and downgraded to the non-FSD update, you should receive this newest FSD Beta as well. Tesla will likely continue to slowly roll it out to more cars and monitor the release before releasing it to everyone.
If you're still on FSD Beta 10.3, it's recommended that you download and install the non-beta version for now until Tesla is able to iron out the issues.