Tesla made a huge leap forward in FSD capabilities with their recent FSD Beta 9.0 release. You can tell that Tesla feels FSD is achievable and that they're racing toward the finish line. They're now releasing FSD Betas as fast as they can to iron out edge cases and reach a higher level of autonomy.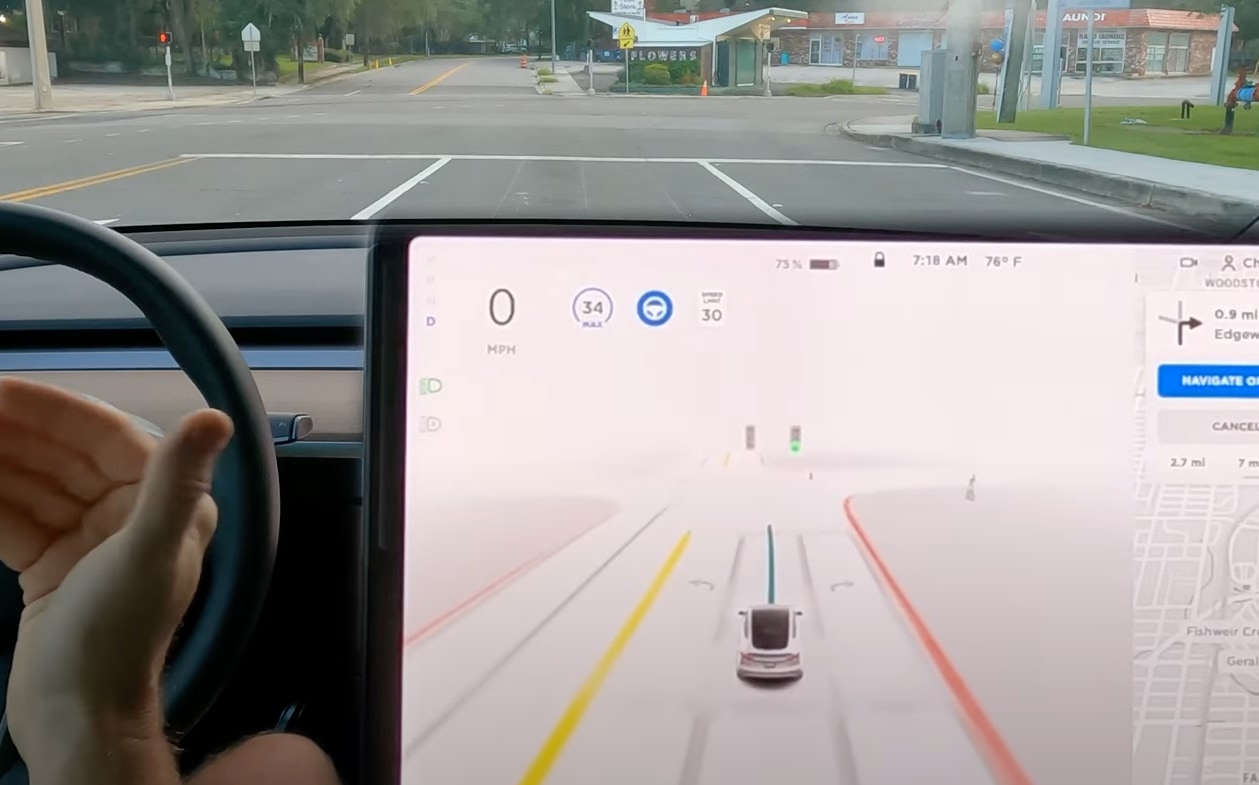 Elon Musk has hinted at the fact that Tesla will be releasing an updated FSD Beta about every two weeks. Tesla released the major FSD Beta 9.0 update at midnight on July 10th. Three weeks later they released version 9.1. Most of us expected version 9.2 yesterday, but when it wasn't available, it led some folks to be disappointed. Well, worry no more. Early this morning Tesla released version 9.2 of the FSD Beta with release 2021.12.25.15.
The official release notes in the car haven't changed since the FSD 9.1 Beta, although 9.2 is built on a newer build of the Tesla OS, so it also includes new language support and Sky Force Reloaded.
However, Elon has shared technical release notes for version 9.2 which go into much more detail of what has changed in this latest beta.
Clear-to-go boost through turns on minor-to-major roads (plan to expand to all roads in V9.3).
Improved peek behavior where we are smarter about when to go around the lead vehicle by reasoning about the causes for lead vehicles being slow.
v1 of the Multi-model predictions for where other vehicles expected to drive. This is only partially consumed for now.
New Lanes network with 50k more clips (almost double) from the new auto-labeling pipeline.
New VRU velocity model with 12% improvement to velocity and better VRU clear-to-go performance. This is the first model trained with "Quantization-Aware-Training," an improved technique to mitigate intr8 quantization.
Enabled Inter-SoC synchronous compute scheduling between vision and vector space processes. Planner in the loop is happening in v10.
Shadow mode for new crossing/merging targets network will help you improve VRU control.
As you read through the release notes above, you can see Tesla appears to have made some big changes in a short amount of time in order to address certain situations recent betas have had trouble with. One of these situations is when transitioning onto a major road from a complete stop.
It's reassuring to see that Tesla is iterating on these FSD Betas so quickly. They look to be making amazing progress and we hope that the FSD Beta will be opened to all this year.
FSD Beta Releases
| Beta | Released | Version |
| --- | --- | --- |
| Beta 9.0 | July 10th, 2021 | 2021.4.18.12 |
| Beta 9.1 | July 31st, 2021 | 2021.4.18.13 |
| Beta 9.2 | August 15th, 2021 | 2021.12.25.15 |