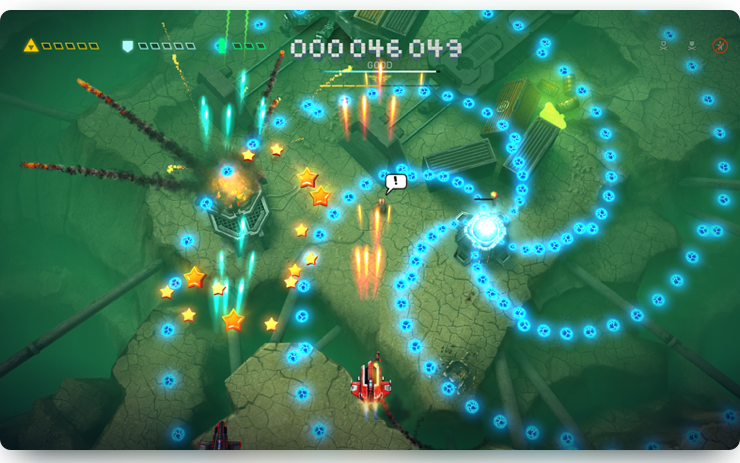 Sky Force Reloaded is the latest game to be added to Tesla vehicles as part of the 2021.12.25.6 software update. All vehicles that have MCU 2 or above will receive it, which includes all Model 3s and Model Ys. If you're not sure if you have MCU 2, you can check your MCU hardware version by going to Controls > Software then choosing 'Additional vehicle information'.
Sky Force Reloaded is the latest iteration in the Sky Force series, where you fight off fighter jets and other enemies in a classic shoot 'em up type game. It's similar to games in the 1942 series or a modern version of Galaga if you're familiar with the 1981 classic. The first Sky Force game actually goes all the way back to 2004 when it was released for Symbian and Pocket PC.
Sky Force Reloaded builds upon the games in the series and features a modern look and feel. It is visually appealing and feels well polished.
You make your way through action-packed vertical scrolling levels while destroying as many enemies as possible and gathering enough experience to unlock the next level. You have the ability to upgrade your jet and weapons as you battle through the various levels.
The game is a perfect addition to Tesla Arcade, as it's a fun to play title that is easy to pick up and allows you to play for short spurts without going through a bunch of loading screens or tutorials.
Sky Force Reloaded on Tesla can be used with a controller or the touchscreen. When using the touchscreen the fire button is held down for you and will only need to control the jet. It makes it for an easy and fun one handed experience. If you're using a controller then you move the vehicle and shoot as well.
If you'd like to play Sky Force Reloaded with a controller, you can find a controller that's compatible with your Tesla.
The game also supports two players via controllers, but I wasn't able to get it working at the time of this writing. The controllers worked in other games such as Beach Buggy Racing, so it may be a bug that needs to be worked out in this game.
If you enjoy Sky Force Reloaded, it's also available on a variety of platforms including the PS4, Xbox One, iOS, Google Play Store and Nintendo Switch.