Full Self-Driving (Beta)
Full Self-Driving is in early limited access Beta and must be used with additional caution. It may do the wrong thing at the worst time, so you must always keep your hands on the wheel and pay extra attention to the road. Do not become complacent. When Full Self-Driving is enabled, your vehicle will make lane changes off highway, select forks to follow your navigation route, navigate around other vehicles and objects, and make left and right turns. Use Full Self-Driving in limited Beta only if you pay constant attention to the road, and be prepared to act immediately, especially around blind corners, crossing intersections, and in narrow driving situations.
Driving Visualization Improvements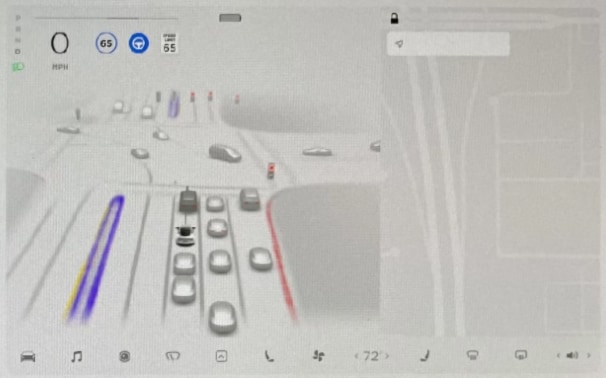 The driving visualization has been improved to better support Full Self-Driving capabilities. When Full Self-Driving is engaged and apps are not displayed, the driving visualization will expand to show additional surrounding information. To disable the Expanded Full Self-Driving Visualization, tap Controls > Autopilot. With the larger visualization, select items have slightly moved but will continue to look and behave the same.
Cabin Camera Updates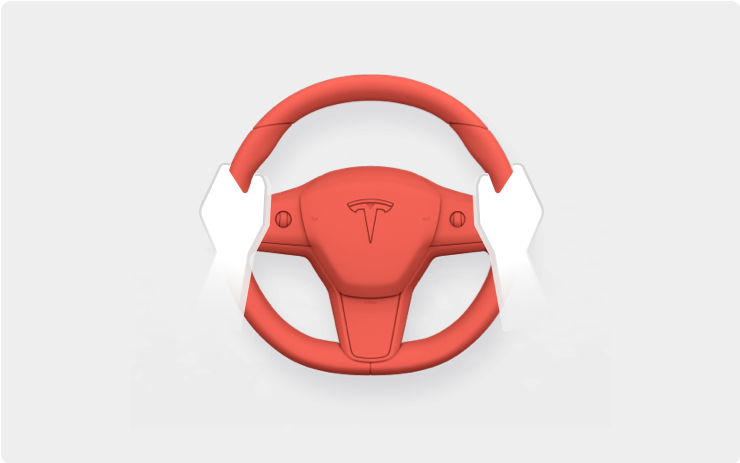 Available in specific regions
Cabin Camera
Vision Only
The cabin camera above your rearview mirror can now detect and alert driver inattentiveness while Autopilot is engaged. Camera data does not leave the car itself, which means the system cannot save or transmit information unless data shared is enabled. To change your data settings, tap Controls > Safety & Security > Data Sharing on your car's touchscreen.