Early this morning Tesla released v10 of their FSD Beta as expected. The beta is version 2021.24.15. This release of the Beta is said to include a completely retrained Neural Net, although the release notes for the update are the same as version 9.2 of the FSD Beta. Elon seems very pleased with this specific version, calling it 'next-level' on Twitter.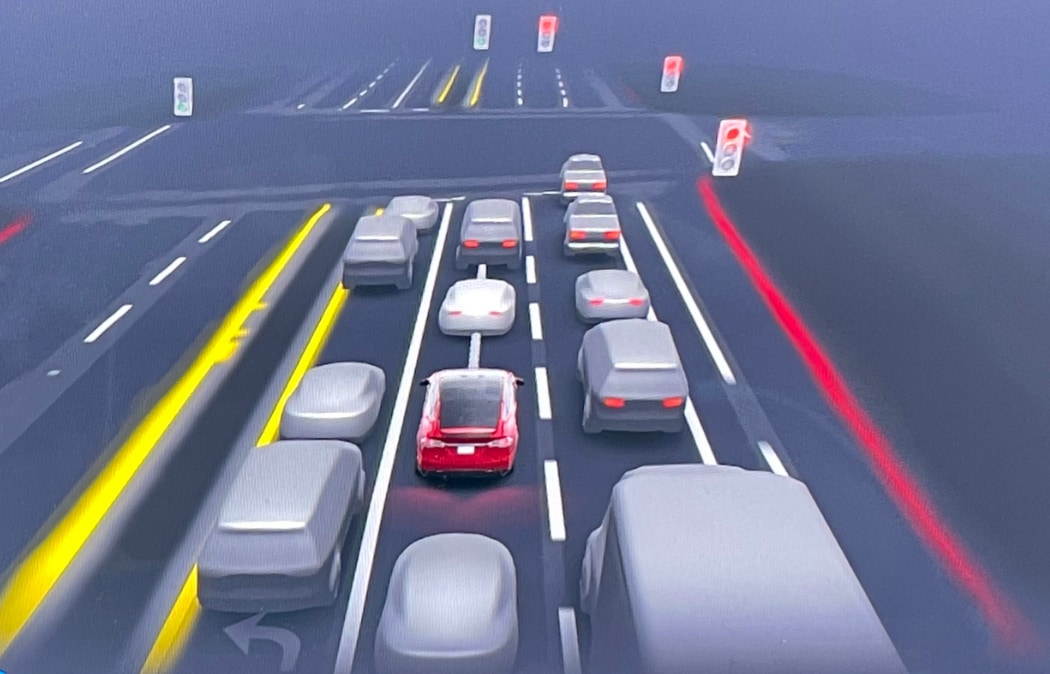 Lucky participants were able to download the beta this morning and try it out. So far early impressions are that v10 is a noticeable improvement over the previous version. It is now able to navigate areas it just wasn't able to before. Tesla has been making impressive improvements with each FSD Beta release. Lets not forget this beta comes just shy of four weeks after the previous beta.
In this update, the car is more confident in taking left turns at intersections that don't have traffic signals. It accelerates more briskly and generally drives more like a human driver.
Version 10 was able to navigate the famous Lombard Street in San Francisco for the first time without any human intervention. Check out how it performed below:
FSD on Lombard Street
UI Improvements
Elon mentioned that there would also be some UI improvements in this beta. We're now seeing clearer lane markings. When the car approaches an intersection, the visualization will now zoom out slightly to give you a better view of the entire intersection and surrounding cars.
Roundabout also very smooth on new #FSDBeta pic.twitter.com/bHctiBcG0F

— Tesla Raj (@tesla_raj) September 11, 2021
For Model S and X owners, the visualizations on the instrument cluster now also take up the entire screen. Any additional information you add to the IC, like an analog clock, will now be placed on top of the visualizations.
Future Improvements
Elon said this morning that this beta uses all the new vision processing and neural net improvement only for city streets. Highway driving still relies on the current production Navigate on Autopilot codebase. Elon went on to say that Tesla will merge highway and city driving into a single stack that should be included in version 10.1 of the FSD Beta. Over time we should see big improvements in the way Autopilot navigates highways as well.
Version 10 doesn't drive entirely like a human being yet. There was a time when it didn't take the right-of-way when it should have done so. There was a time when it didn't move far enough to the left to pass a pedestrian adult and child in the road with sufficient distance. And it didn't automatically reroute itself when it came to a place where the road was closed.
So v10 is not the ultimate solution for full self driving, but it's getting there. And maybe it's good enough for Elon to give us the "BUTTON" in a few weeks.
Highway stack is still production version, as it is more polished than FSD for now. Single stack for all should release in 10.1.

— Elon Musk (@elonmusk) September 11, 2021
This version of the FSD Beta saw an increase in the number of testers. We don't know how many, but there were additional Tesla owners invited to test out this version of the FSD Beta. This must mean that Tesla is feeling more confident and wants to slowly start increasing the numbers of testers.
Elon talked about how Tesla plans to gradually roll out the FSD Beta to the public starting with the 10.1 FSD Beta.