Full Self-Driving (Beta) Suspension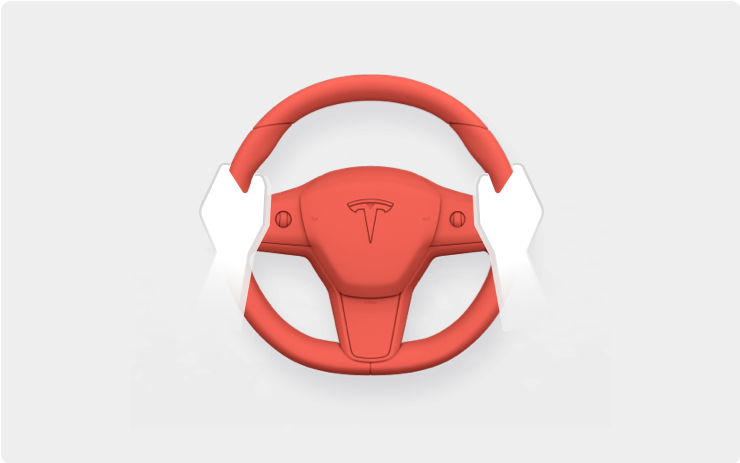 For maximum safety and accountability, use of Full Self-Driving (Beta) will be suspended if improper usage is detected. Improper usage is when you, or another driver of your vehicle, receive three 'Forced Autopilot Disengagements'. A disengagement is when the Autopilot system disengages for the remainder of a trip after the driver receives several audio and visual warnings for inattentiveness. Driver-initiated disengagements do not count as improper usage and are expected from the driver. Keep your hands on the wheel and remain attentive at all times. Use of any hand-held devices while using Autopilot is not allowed.
FSD v10.7 Release Notes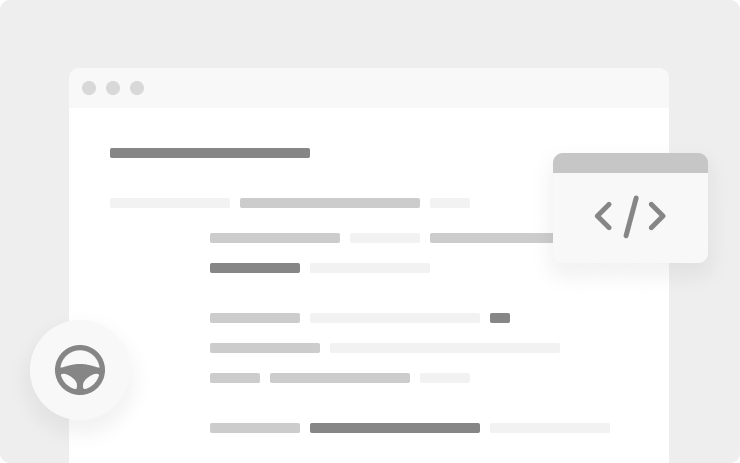 - Improved object attributes network to reduce false cut-in slowdowns by 50% and lane assignment error by 19%.
- Improved photon-to-control vehicle response latency by 20% on average.
- Expanded use of regenerative braking in Autopilot down to 0mph for smoother stops and improved energy efficiency.
- Improved VRU (pedestrians, bicyclists, motorcycles, animals) lateral velocity error by 4.9% by adding more auto-labeled and simulated training examples to the dataset.
- Reduced false slowdowns for crossing objects by improved velocity estimates for objects at the end of visibility.
- Reduced false slowdowns by adding geometric checks to cross-validate lane assignment of objects.
- Improved speed profile for unprotected left turns when visibility is low.
- Added more natural behavior to bias over bike lanes during right turns.
- Improved comfort when yielding to jaywalkers by better modelling of stopping region with soft and hard deadlines.
- Improved smoothness for merge control with better modelling of merge point and ghost objects positioned at the edge of visibility
- Improved overall comfort by enforcing stricter lateral jerk bounds in trajectory optimizer.
- Improved short deadline lane changes through richer trajectory modeling.
- Improved integration between lead vehicle overtake and lane change gap selection.
- Updated trajectory line visualization.
Press the "Video Record" button on the top bar UI to share your feedback. When pressed, your vehicle's external cameras will share a short VIN-associated Autopilot Snapshot with the Tesla engineering team to help make improvements to FSD. You will not be able to view the clip.
Full Self-Driving (Beta)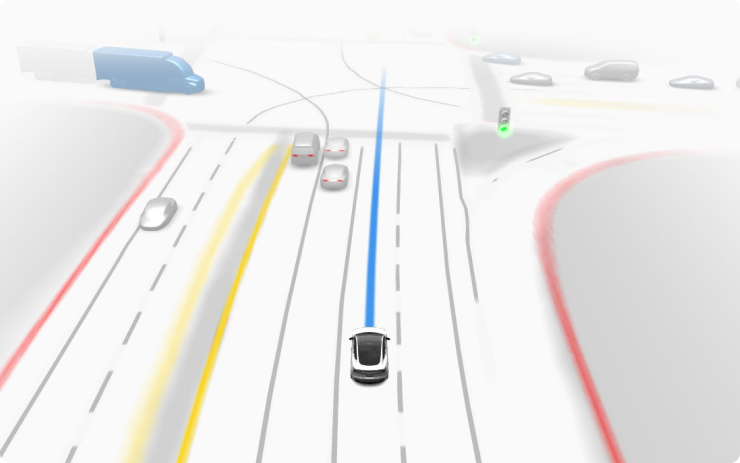 Full Self-Driving is in early limited access Beta and must be used with additional caution. It may do the wrong thing at the worst time, so you must always keep your hands on the wheel and pay extra attention to the road. Do not become complacent. When Full Self-Driving is enabled, your vehicle will make lane changes off highway, select forks to follow your navigation route, navigate around other vehicles and objects, and make left and right turns. Use Full Self-Driving in limited Beta only if you pay constant attention to the road, and be prepared to act immediately, especially around blind corners, crossing intersections, and in narrow driving situations.
Driving Visualization Improvements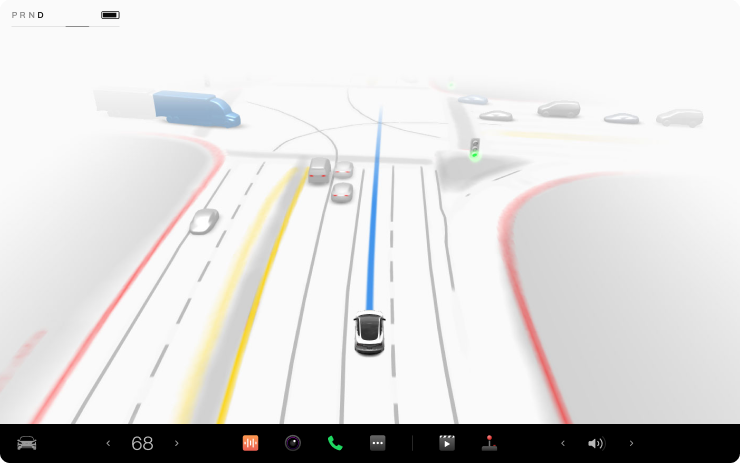 To view an expanded driving visualization when in drive with Full Self-Driving enabled, drag the light gray visualization bar to the right.
Cabin Camera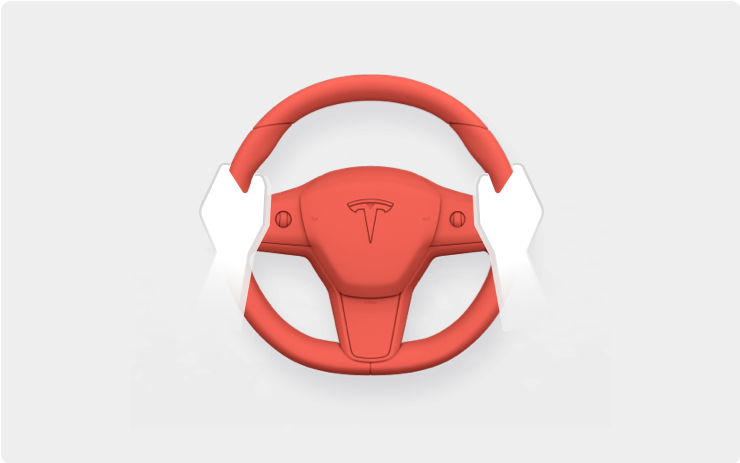 Available in specific regions
Cabin Camera
The cabin camera above your rearview mirror can now determine driver inattentiveness and provide you with audible alerts, to remind you to keep your eyes on the road when Autopilot is engaged. Camera images do not leave the vehicle itself, which means the system cannot save or transmit information unless you enable data sharing. To change your data settings, tap Controls > Safety & Security > Data Sharing on your car's touchscreen.