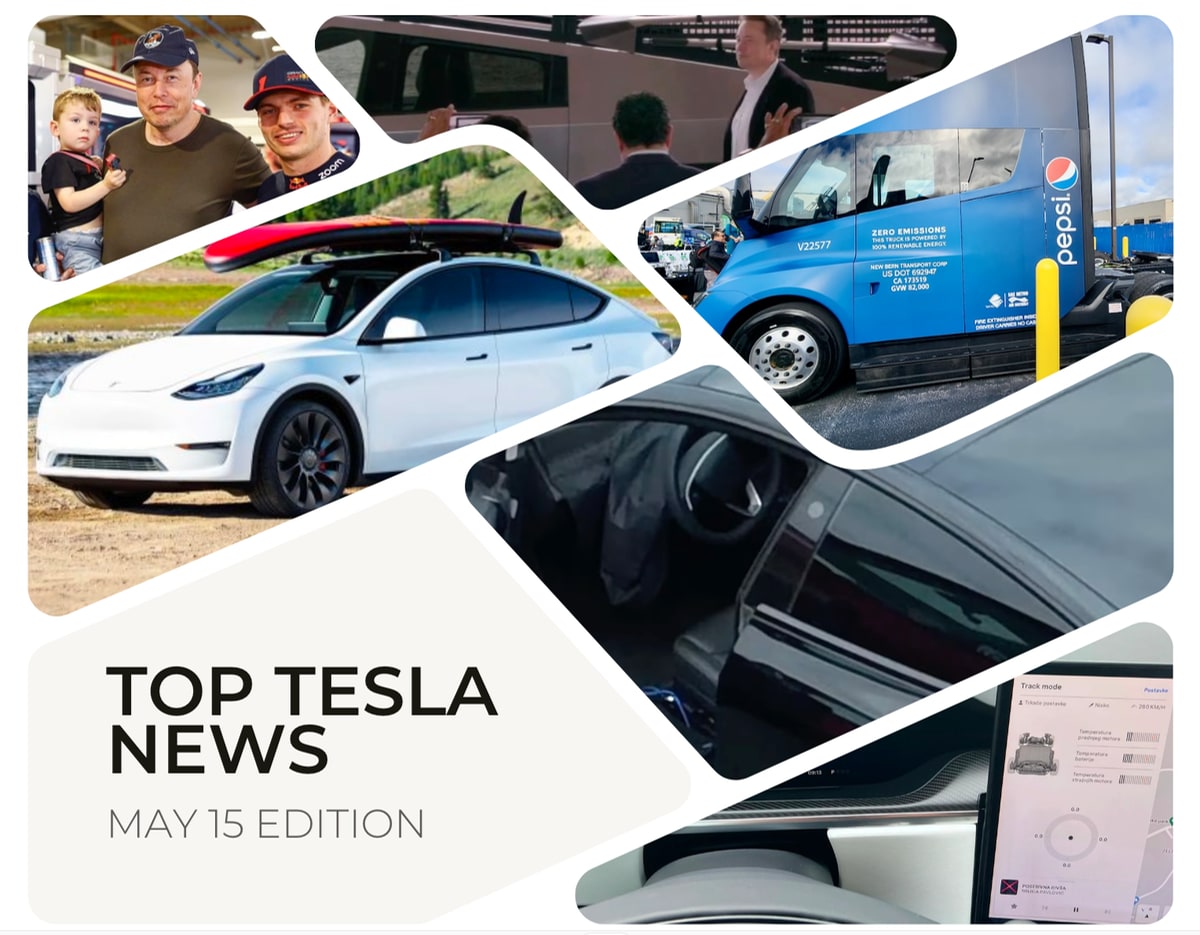 Join us as we take a look back at this week's top Tesla stories. From updates to FSD Beta, to Musk attending F1's latest grand prix, we've got you covered. So sit back, relax, and get ready to dive into the week's most talked-about topics.
Source Confirms Tesla Plans to Begin Project Highland Production in June, Despite Denials from China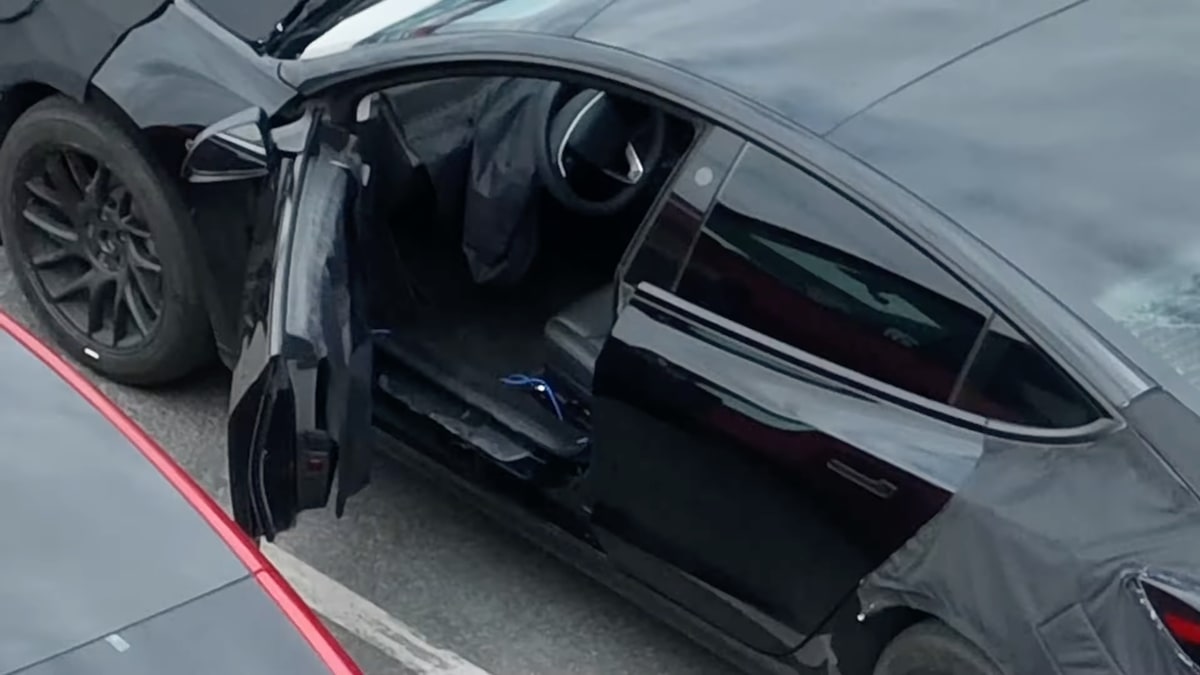 The Tesla Model 3 has become a staple in the electric vehicle market, and fans eagerly await news of the highly anticipated Highland refresh. Rumors have been swirling about the possible start date of production, with some suggesting it could begin as early as June 1st. Despite denials from Tesla China, one of our sources has now confirmed that Tesla is indeed planning to kick off Project Highland in June.
Recent rumors of the production start for the Model 3 Highland refresh were ignited by a tweet from Yan Chang (@cyfoxcat) stating that Tesla's Shanghai factory will prohibit workers from bringing cell phones into the workshop starting June 1st. This led to speculation that the Model 3 Highland would begin trial production on this date.
One of our sources, who has provided factual information in the past, is not only confirming the June production plans, but also signifying that the Model 3 Long Range model, will be Project … Read More
Musk Says Tesla Will Offer a One-Month Free Trial of FSD Beta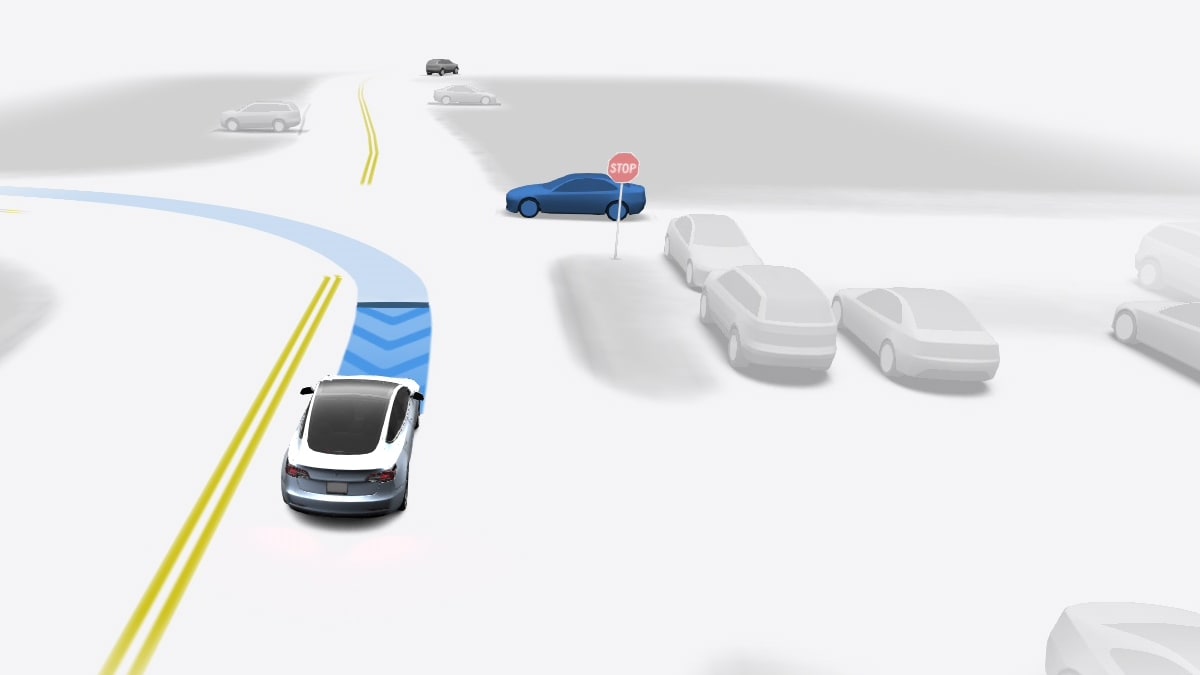 Tesla CEO Elon Musk recently committed to a one-month free trial of the company's Full Self-Driving (FSD) technology. Musk's comments came in response to a Twitter user asking about a subscription service for FSD in Canada. While the timeline for the trial remains uncertain, Musk emphasized that it would only be introduced once the FSD system achieves "super smooth" operation.
Although a specific timeline for the free trial has not been provided, Musk's commitment indicates that Tesla is focused on refining its FSD technology to ensure a high-quality user experience. The free trial, which will be available to all Tesla owners in North America, may be extended globally once the technology is approved by regulators and adapted for local roads in other countries.
Musk's commitment to the one-month free trial is contingent on the FSD system … Read More
Tesla Releases FSD Beta 11.4.1 to Employees, Featuring Major Architectural Improvements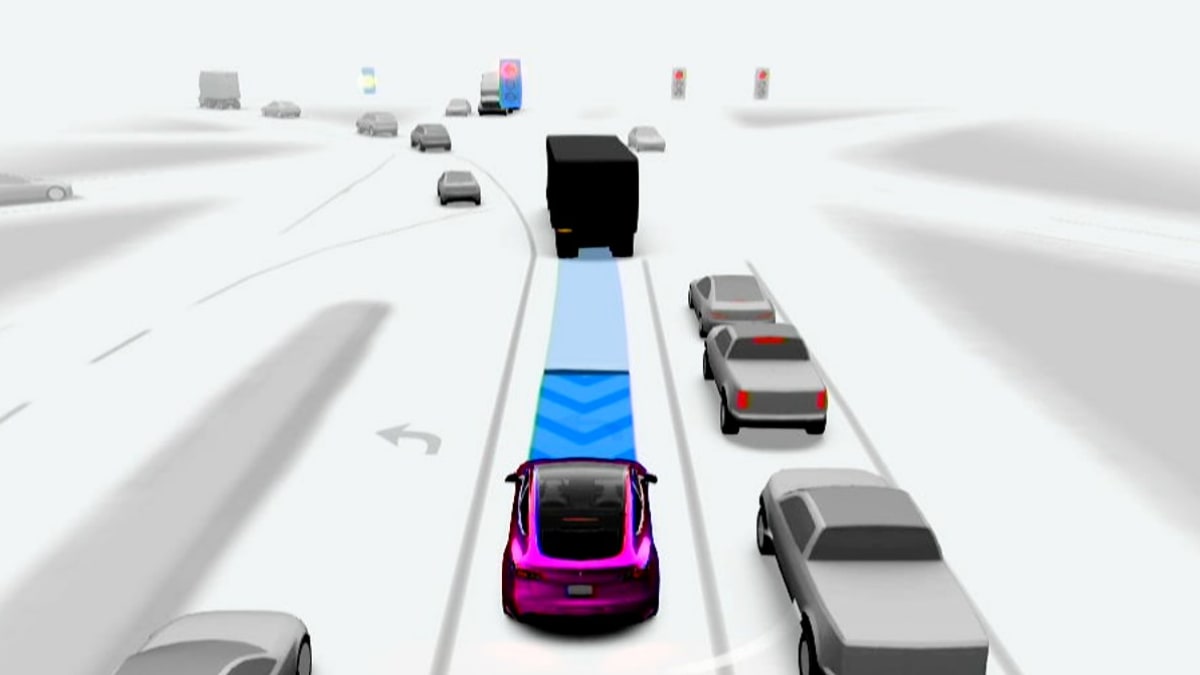 Tesla has released FSD Beta 11.4.1 update to employees, featuring significant architectural improvements that Elon Musk says should arguably qualify it as version 12.0. This update is more than just bug fixes. It contians new release notes, which likely build on top of the features from FSD Beta 11.4 version, which never made it beyond employee testing. In includes many enhancements that should make driving smoother and safer than ever.
The FSD Beta 11.4.1 update offers improved control through turns and overall smoothness by refining various aspects of lanes, lines, road edges, and restricted spaces. This results in a significant boost in the perception of lanes in city streets, forks, merges, and turns, thanks to an expanded and cleaner training set and an updated lane guidance module. Read More
First Look at Tesla's Track Mode Improvements in Update 2023.12.8 [Video]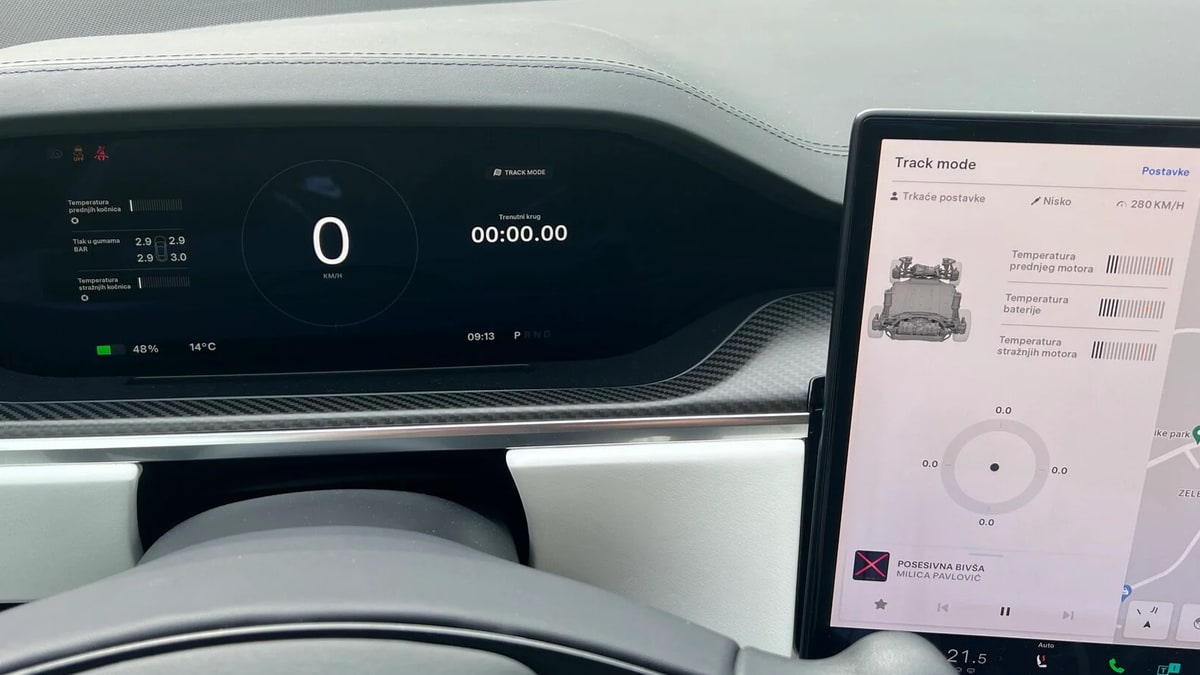 Tesla's 2023.12.8 software update introduces significant improvements to Track Mode for the Model S, including a new 200 mph top speed for those equipped with the Track Package. The update also provides various enhancements to Track Mode, benefiting all users regardless of whether they have the Track Package.
Currently, the new software update supports the Model S, with future updates extending support to other performance models. The update offers a range of improvements for both Track Package-equipped vehicles and those using the regular Track Mode. These include user interface (UI) changes, better information access, and critical data visualization. Track mode options in the menu remain the same.
The information displayed on the instrument cluster (IC) has changed. Tesla now … Read More
Tesla To Showcase Semi Performance and Efficiency in 'Run on Less' Trucking Event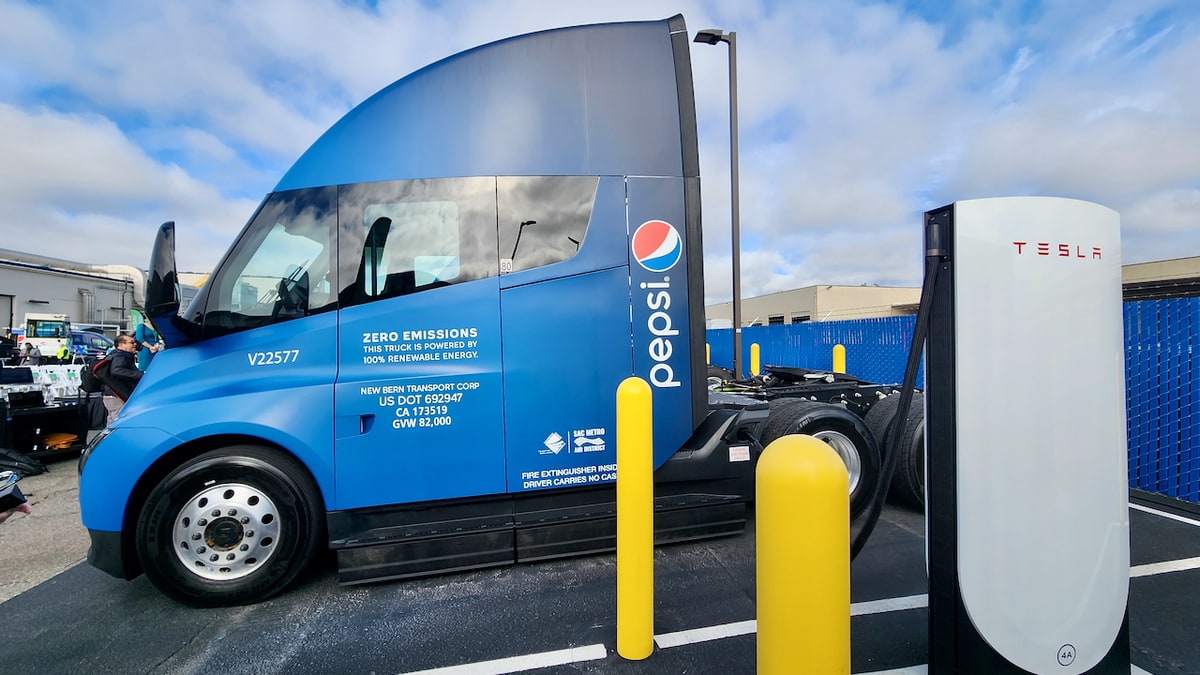 Tesla's Semi is set to participate in the Run on Less trucking industry event beginning September 11. In collaboration with PepsiCo, Tesla will showcase its innovative, sustainable approach to trucking as the first independent performance data for Tesla's all-electric Class 8 semi-truck is unveiled during the three-week event. Tesla's participation in the event is highly anticipated, given the company's reputation for disrupting the automotive sector.
In an interview with Automotive News, Amanda DeVoe, sustainability and technology director of the fleet at PepsiCo's Frito-Lay North America division, expressed enthusiasm for the collaboration, saying, "We're really excited to participate in the run and allow the industry to have access to the insights and the learnings that we are getting from experiencing these vehicles."
The Run on Less event will closely monitor the performance of the Tesla Semi, providing … Read More
Tesla Is Building a Lithium Refinery To Boost EV Production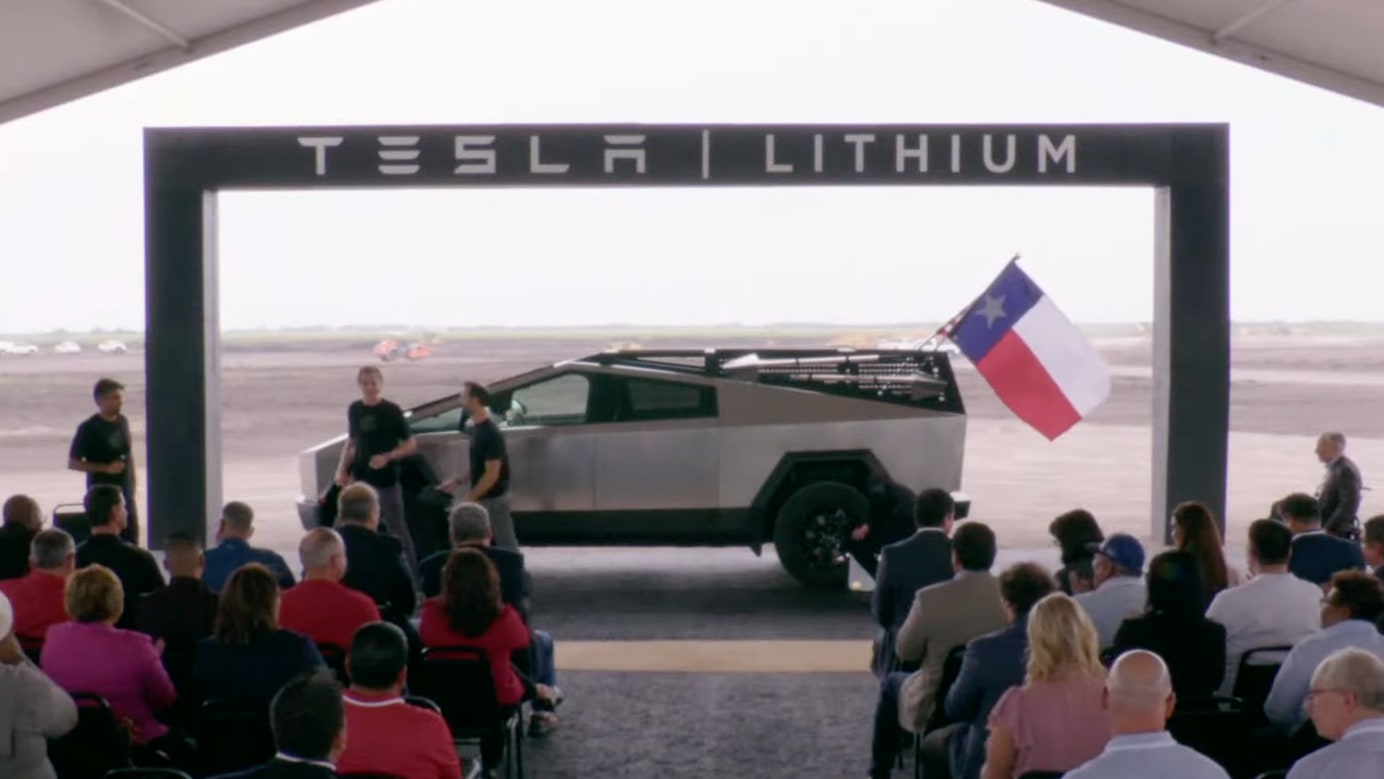 Tesla has broken ground on a new lithium refinery in Texas, with CEO Elon Musk setting the ambitious goal of producing enough battery-grade lithium to manufacture 1 million electric vehicles by 2025. This step expands Tesla's focus beyond automobile production and into lithium refining and processing, a critical aspect of fulfilling the company's EV sales objectives and addressing the lithium bottleneck that Musk sees as a significant barrier to EV production.
For years, Musk has been emploring entrepreneurs to get into the lithium business, he referred to it as printing money, but also a necessary part of the vision of creating a future with sustainable transportation. Now, he has taken his own advice.
Musk has expressed concerns over the availability of battery-grade lithium, considering it a potential bottleneck for … Read More
Tesla Asked for Improvement Ideas - Here Are the Most Popular Requests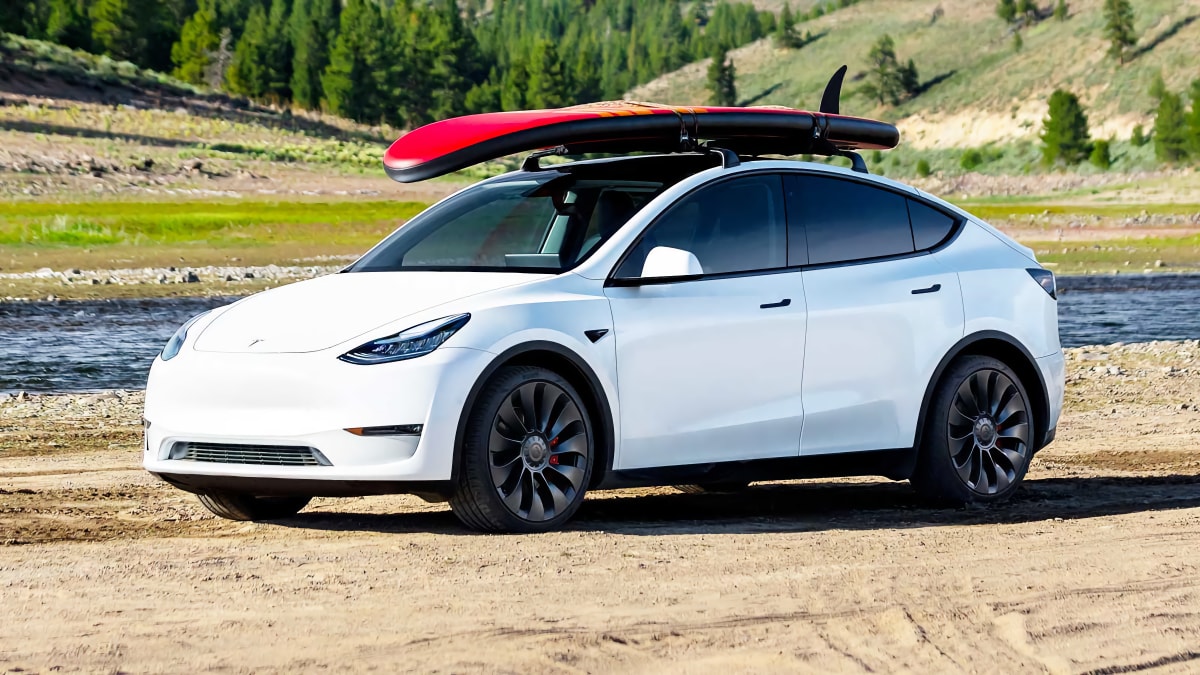 Following the lead of Airbnb's CEO, Tesla turned to Twitter to ask for owner feedback with a simple question: "What should Tesla improve?" The tweet quickly gained traction, with over 8.7 million views and 24,000 responses.
Brian Chesky, Airbnb's CEO asked for input on Twitter last week. Elon Musk noticed, tweeting: This kind of interaction with users is awesome. Other companies should take note. One of his other companies did take note, Tesla. We've curated some of the top suggestions that could pave the way for Tesla's continuous improvement and innovation.
Improve service times and location site counts: Customers emphasized the need for faster … Read More
Tesla Model X Set to Receive Matrix Headlights; Software Support on the Horizon?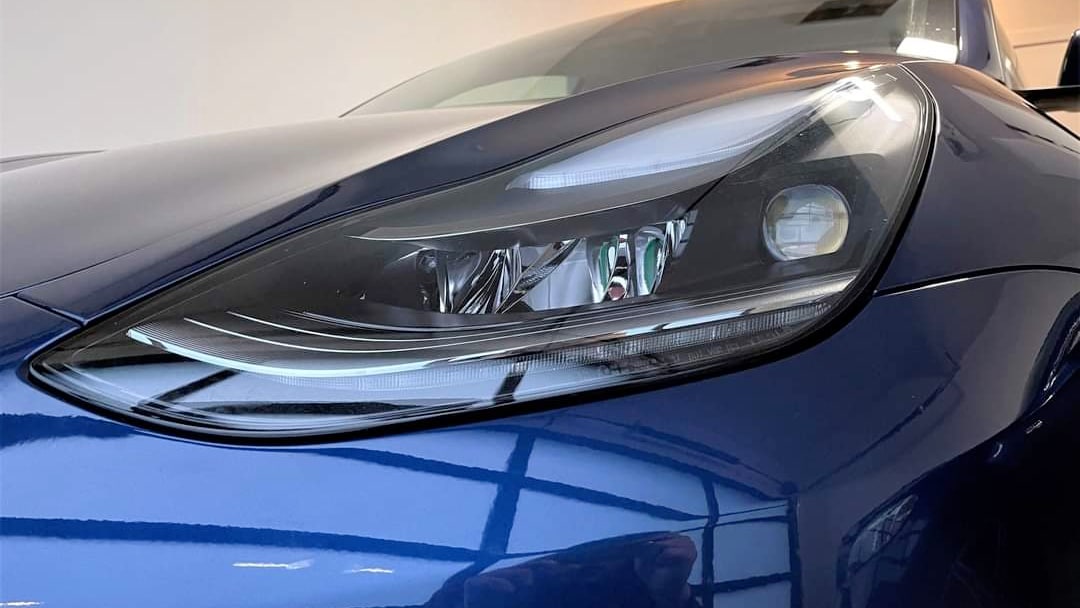 Tesla Model X is set to receive matrix headlights, an advanced lighting technology already present in some Model S, Model 3, and Model Y vehicles. With the possibility of software support coming soon, this development has piqued the interest of Tesla enthusiasts.
Matrix headlights have been implemented in some Model S, Model 3, and Model Y vehicles for a while now, but the software to fully utilize their capabilities is not yet active. Currently, these headlights only offer the special ability to project the word 'Tesla' during the light show easter egg.
Although matrix headlights have been present in select Tesla models for some time, the software to support their full functionality has not been released. However, the fact that Tesla is now adding these advanced headlights to the Model X suggests that software support could be coming soon. At the very least, it indicates that Tesla remains committed to matrix headlights and plans to develop … Read More
Tesla Is Developing Official Cybertruck Accessories; Will Include Mounting Points for Third Parties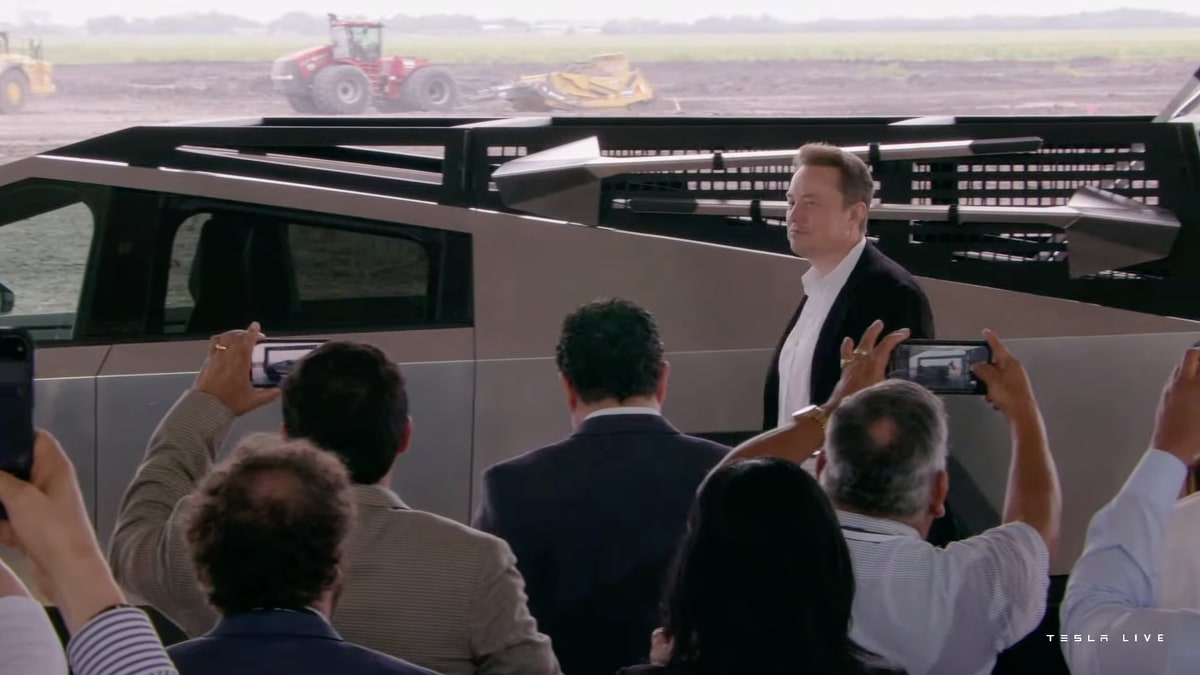 Tesla recently held a groundbreaking event for its South Texas lithium refinery, where CEO Elon Musk arrived in the Cybertruck. While Musk's presence is always a point of interest, the Tesla Cybertruck accessories on display during the event garnered significant attention among electric vehicle enthusiasts.
At the event, Tesla showcased the first accessory for the Cybertruck — a custom-made tool rack. The tool rack was specially designed for the event and may not make it into production. However, it demonstrated the potential utility of the Cybertruck as a work truck. The rack was used to carry two shovels that Musk and Texas Governor Greg Abbott utilized during the event, with the shovels attached to the rack at two different points.
The tool rack provides space to store tools and gives the Cybertruck a long, flat roof, allowing it to function as a roof rack. Although many hoped this would be the first official Cybertruck accessory … Read More
Tesla FSD Beta 11.4.1 Rolls Out to Public Testers: Here's What to Expect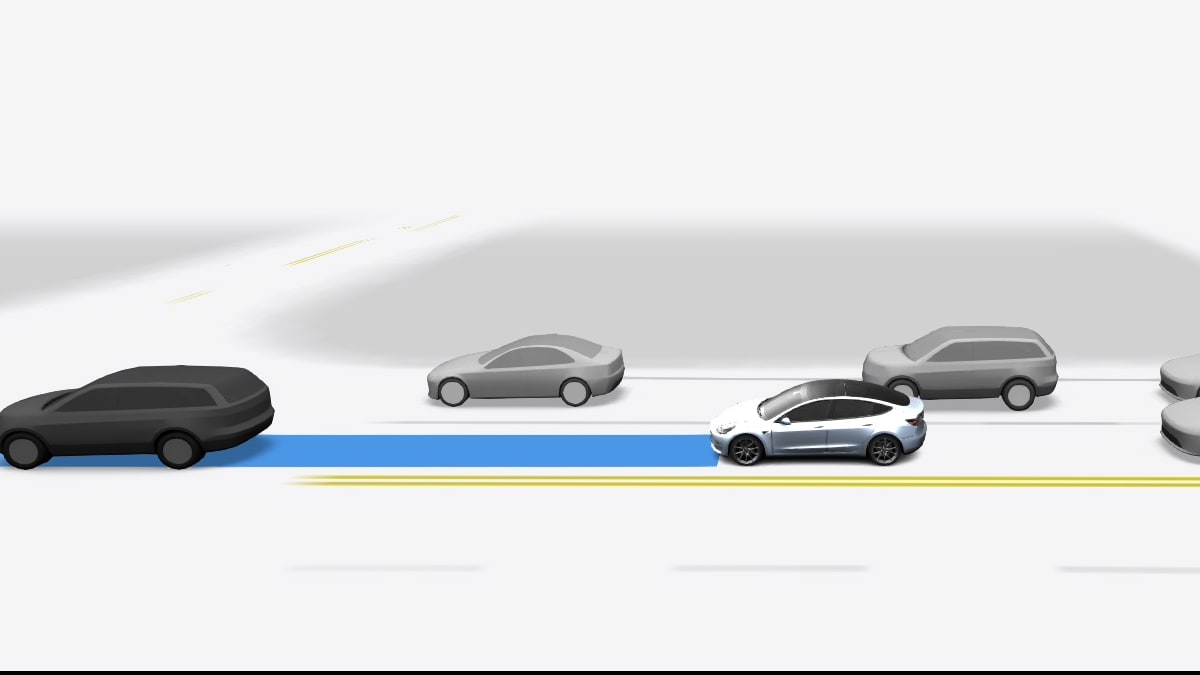 Tesla has officially released the FSD Beta 11.4.1 update to some public testers, marking an exciting milestone in developing its autonomous driving technology.
Following a release to Tesla employees, version 11.4.1 has been rolled out to a select group of public testers, also known as the OG testers. This version boasts major architectural enhancements and builds upon the features introduced in version 11.4.
Version 11.4 spent about three weeks in the testing phase with Tesla employees before the updated version 11.4.1 was released. The beta 11.4.1 update was initially provided to employees and quickly expanded to include OG testers, which is roughly 1,000 testers, or about 0.25% of all Tesla owners who have FSD Beta. Read More
Tesla Puts Model X and Model Y to the Test in Extreme UAE Heat
Tesla released a new video (posted below) that features the Tesla team conducting field testing on a black Model X and Model Y in the extreme heat of the United Arab Emirates (UAE). The testing took place outside of Dubai and aimed to ensure the vehicles' reliability and safety in various challenging climates.
The Tesla team chose the UAE for its unique, consistently hot climate, which provides an excellent environment for testing vehicle performance in extreme heat. The primary focus was on mileage accumulation, hot weather-related tests, and product launch testing. The team also conducts similar tests in Norway during the winter to cover the full range of extreme conditions.
To thoroughly stress test the cars, the team drove between 250 and 400 kilometers daily, charging the vehicles using superchargers and pushing the air conditioning … Read More
Tesla App Update Brings Passive Auth Toggle and Hints at Lootbox Voting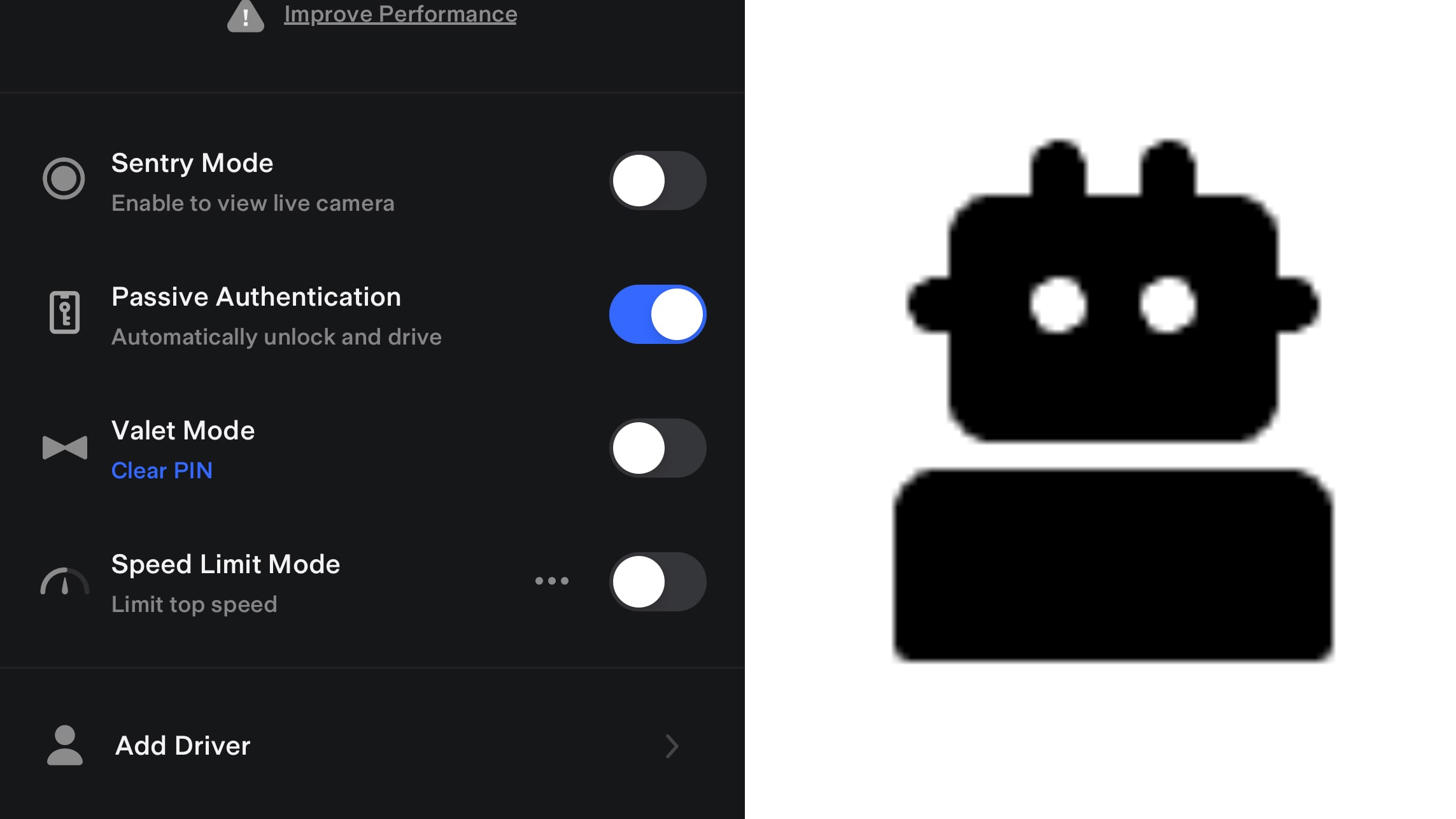 Tesla has released its latest app update, version 4.20.75, introducing new features and improvements to enhance user experience and security. This update brings a passive auth toggle, hints at possible loot box voting, and adds mysterious Optimus references.
One notable feature in the update is the passive authentication toggle. Previously, a Tesla vehicle would unlock or start if an authorized phone was close enough. Now, owners can disable passive auth, ensuring their vehicle remains locked and won't start unless they manually unlock it using the app or a key card.
This change offers increased security and flexibility, allowing owners to use the app for all car-related functions without the risk of accidental unlocking when their phone is nearby.
The update also includes code referencing loot … Read More
Elon Musk Supports Ford's EV Strategy, but Warns of Tough Margins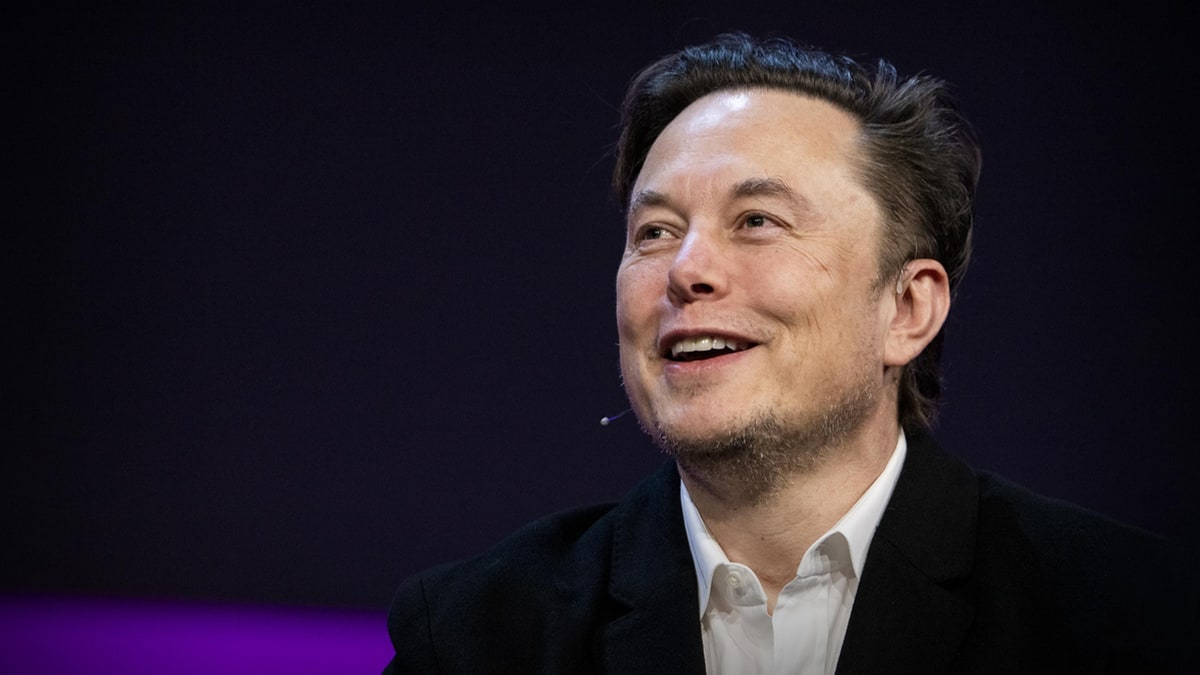 It should not be surprising that Elon Musk is lending his support to Ford. The long-established automaker has faced challenges in transitioning to electric vehicles. It revealed massive losses on EVs last week. While critics were quick to jump all over the legacy automaker, Tesla's CEO Elon Musk praised Ford's EV strategy on Twitter.
Ford's first-quarter results for 2023 revealed a loss of $700 million before interest and taxes for their Model E division, which is responsible for the development of electric vehicles. The EBIT margin for Model E was -102.1%, more than twice the -40.4% margin recorded in the fourth quarter of 2022. Ford only delivered 12,000 electric vehicles in the first quarter, resulting in a loss of $58,333 per clean car sold. Ford's Model E business is expected to lose $3 billion before taxes in 2023. Read More
Musk Envisions F1 Event Incorporating Electric Vehicles after Miami Grand Prix Visit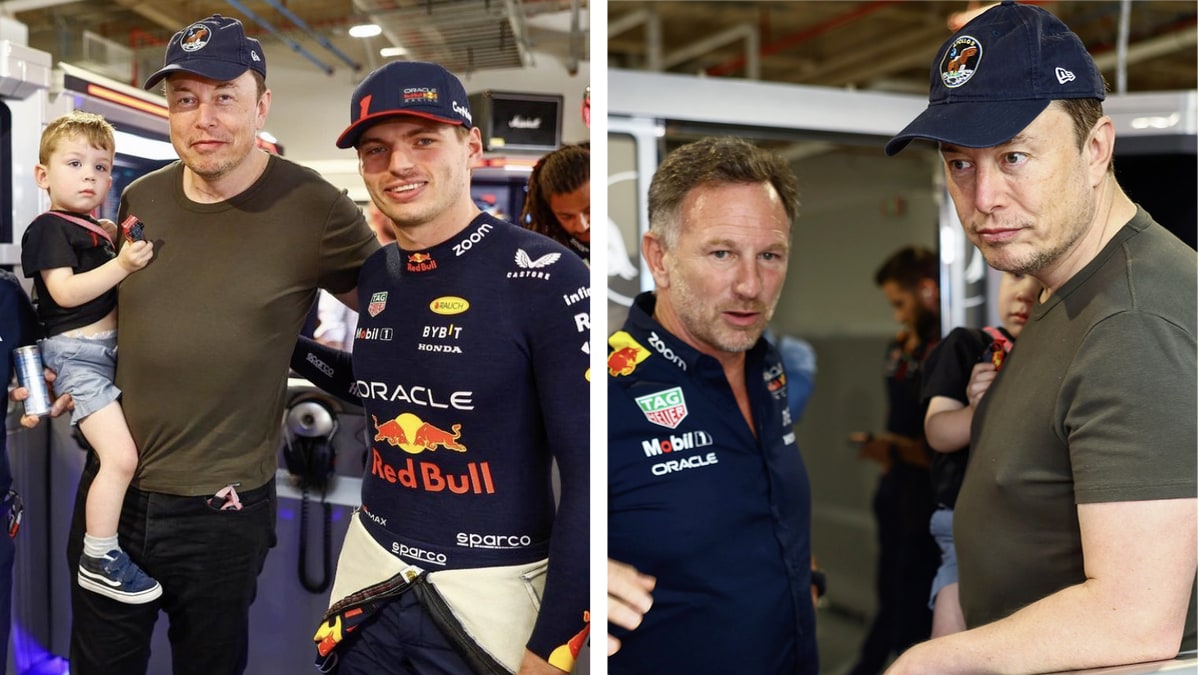 Tesla CEO Elon Musk attended the Miami Grand Prix over the weekend. During his visit, he participated in discussions on aerodynamics and battery technology, sharing his enthusiasm for electric vehicles and Formula 1 racing.
Musk, who brought his young son to the event, mingled with F1 leaders and visited the Red Bull garage. He was warmly welcomed by the F1 community, chatting with F1 Chief Stefano Domenicali and posing for photos with team boss Christian Horner and drivers Max Verstappen and Sergio Perez.
Following his visit, Musk took to Twitter to share an unconventional idea for Formula 1. He tweeted, "Fun discussion of aero and battery technology in F1. I proposed a pure EV vs gas/hybrid F1 race." This suggestion envisioned a new kind of racing event, bringing together the worlds of electric vehicles and traditional Formula 1 competition.
However, fans quickly pointed out that a similar concept already exists in Formula E … Read More