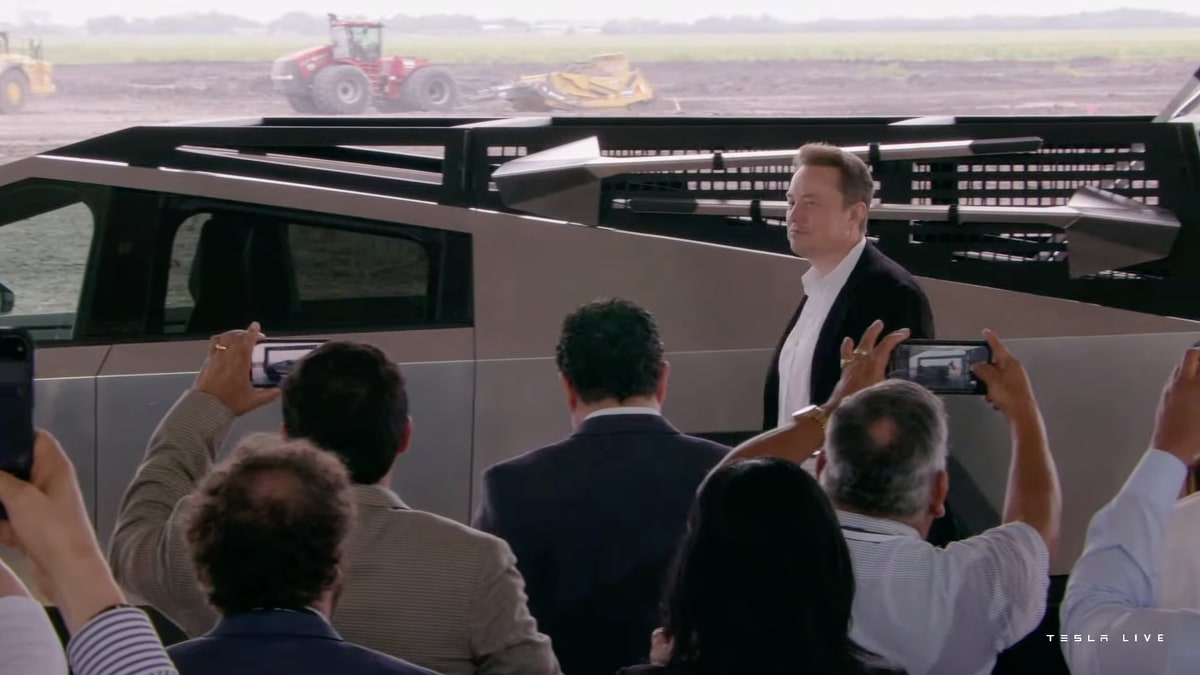 Tesla recently held a groundbreaking event for its South Texas lithium refinery, where CEO Elon Musk arrived in the Cybertruck. While Musk's presence is always a point of interest, the Tesla Cybertruck accessories on display during the event garnered significant attention among electric vehicle enthusiasts.
Custom-Made Tool Rack
At the event, Tesla showcased the first accessory for the Cybertruck — a custom-made tool rack. The tool rack was specially designed for the event and may not make it into production. However, it demonstrated the potential utility of the Cybertruck as a work truck. The rack was used to carry two shovels that Musk and Texas Governor Greg Abbott utilized during the event, with the shovels attached to the rack at two different points.
The tool rack provides space to store tools and gives the Cybertruck a long, flat roof, allowing it to function as a roof rack. Although many hoped this would be the first official Cybertruck accessory, Drew Baglino, Tesla's SVP of Powertrain and Energy Engineering, confirmed in an interview that the tool rack was custom-made for the event. He added that Tesla is working on numerous accessories for the Cybertruck but did not provide further details. Baglino also posted a picture of a muddied-up Cybertruck.
Musk Confirms Mounting Points for Third-Party Hardware
In response to the news about the custom-made tool rack, Elon Musk tweeted, "More importantly, there are lots of mounting points for third-party hardware on Cybertruck." This statement confirms that the electric pickup truck will be designed with versatility and customization in mind, allowing owners to add third-party accessories to their vehicles easily.
Tesla first unveiled the Cybertruck in 2019, discussing a few possible accessories for the electric pickup truck. Since then, the Cybertruck program has experienced delays, but with production now on the horizon, Tesla is teasing new accessories for the vehicle.
The design of the tool rack blends seamlessly with the Cybertruck's unique shape, earning praise from electric vehicle enthusiasts excited about the upcoming accessories. Although the tool rack was custom-made for the groundbreaking event, its presence, along with Musk's tweet, has generated anticipation for what Tesla has in store for the Cybertruck, including the potential for third-party hardware compatibility.
Tesla plans to bring the Cybertruck to production this summer, with the first deliveries expected around the end of Q3. However, volume production is not anticipated until next year. As the release date approaches, fans eagerly await further announcements about the Cybertruck's accessories, including options for third-party hardware integration.