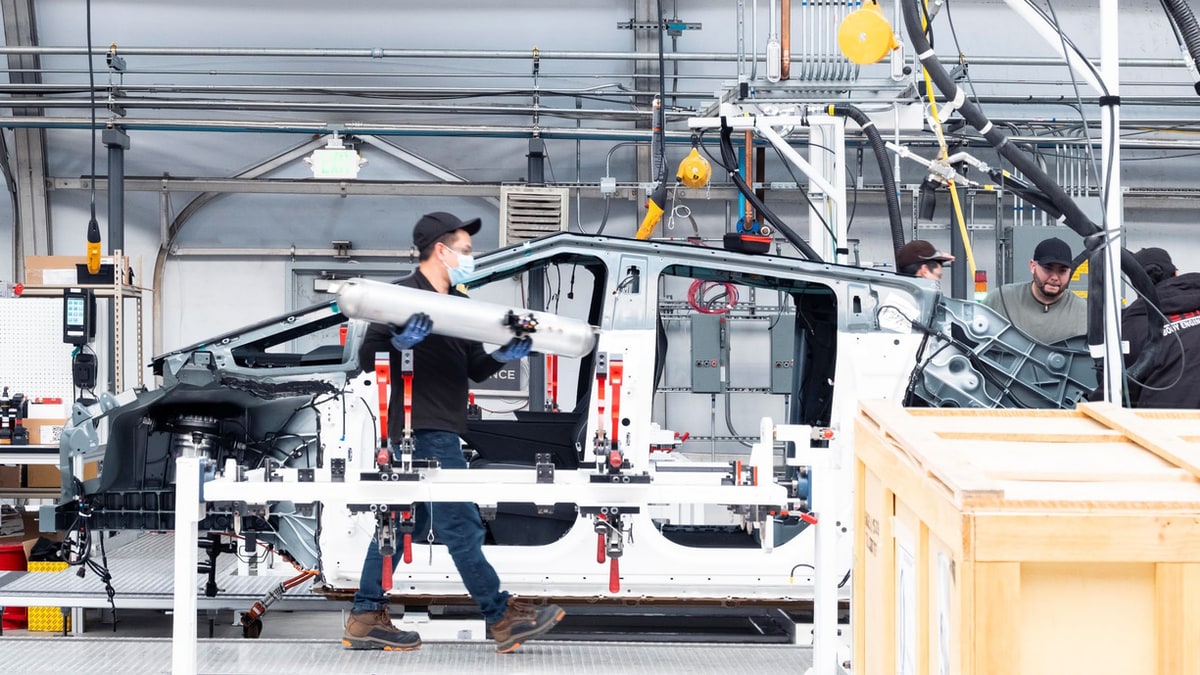 During Tesla's Q1 2023 earnings call, CEO Elon Musk gave an update on the Cybertruck's progress, revealing new images of the pilot production line at the Fremont factory and the permanent production line at Giga Texas. With anticipation mounting for the highly-anticipated electric vehicle, Musk assured that production remains on track for later this year and hinted at a Q3 delivery event.
Glimpse of the Pilot Production Line in Fremont
Tesla's shareholder deck provided a first look at the pilot production line at the Fremont factory, revealing large front and rear castings of the Cybertruck. The pilot production line serves as a testing ground, allowing Tesla to iron out any major kinks before moving to full-scale commercial production. These images follow a leak earlier this year that showcased some of the components of the futuristic electric truck.
Cybertruck Production On Schedule at Giga Texas
According to Tesla, the Cybertruck is still on track to begin production later this year at Gigafactory Texas, with factory tooling currently producing alpha versions of the electric truck. Tesla shared images of the tooling area being set up in Austin, indicating that the company is on its way to starting production later this year.
Anticipation Builds for the Cybertruck Handover Event
When asked about pricing during the earnings call, Musk deferred to the upcoming Cybertruck Handover (delivery) event, which is expected to take place around the end of Q3 this year. He expressed confidence in the product's quality, describing it as a "Hall of Famer" and a once-in-a-lifetime innovation. With Cybertruck's unique design and revolutionary manufacturing process, anticipation continues to build for its official release.
In the face of global supply chain issues and pandemic-related delays, Tesla has managed to keep the Cybertruck's production on track. As the electric vehicle industry continues to grow, the Cybertruck is poised to impact the market significantly, and Tesla's latest update only adds to the excitement surrounding its imminent launch.