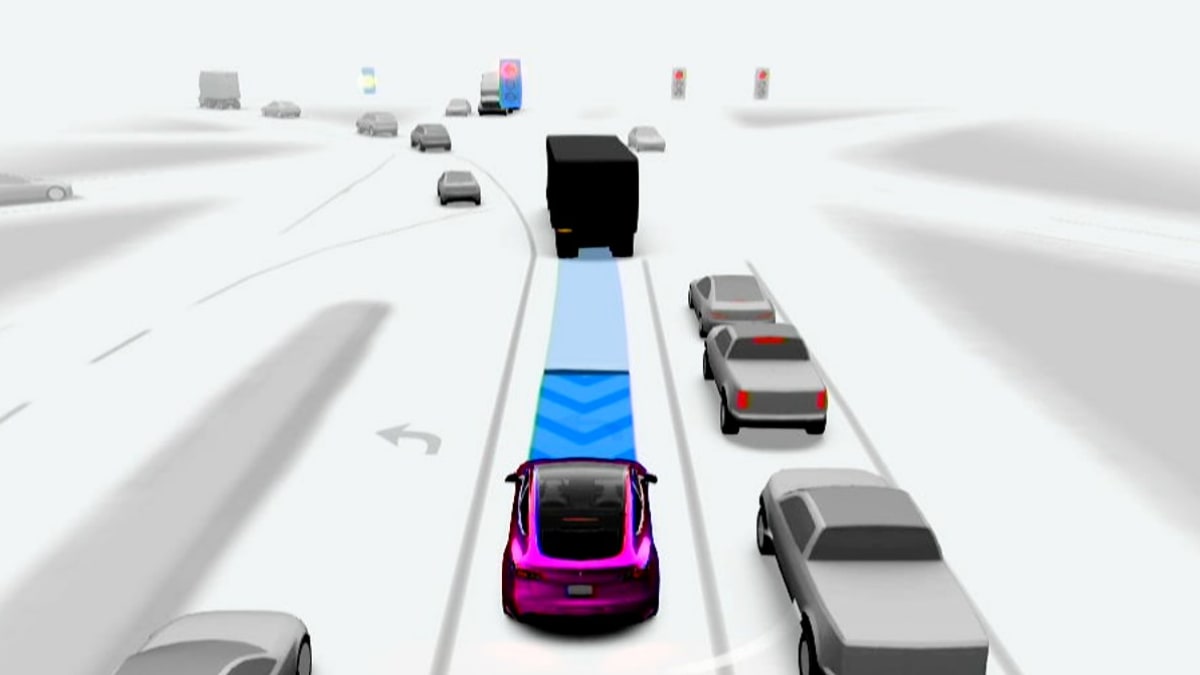 Tesla has released FSD Beta 11.4.1 update to employees, featuring significant architectural improvements that Elon Musk says should arguably qualify it as version 12.0. This update is more than just bug fixes. It contians new release notes, which likely build on top of the features from FSD Beta 11.4 version, which never made it beyond employee testing. In includes many enhancements that should make driving smoother and safer than ever.
Enhanced Control and Smoothness in Driving
The FSD Beta 11.4.1 update offers improved control through turns and overall smoothness by refining various aspects of lanes, lines, road edges, and restricted spaces. This results in a significant boost in the perception of lanes in city streets, forks, merges, and turns, thanks to an expanded and cleaner training set and an updated lane guidance module.
Boosted Perception and Detection Capabilities
With the addition of lane-guidance inputs to the Occupancy Network, the update delivers improved detections of long-range roadway features, reducing false negative median detections by 16%. Additionally, the update enhances motorbike recall by 8% and vehicle detection precision, making the system more robust against variances in vision frame rate.
Assertiveness and Lane Management Improvements
The FSD Beta 11.4.1 update showcases improvements in Tesla's assertiveness when dealing with crossing pedestrians, allowing the vehicle to cross safely before the pedestrian when possible. In addition, interventions caused by other cars cutting into the Tesla's lane have been reduced by 43% thanks to a new framework that anticipates such actions and proactively adjusts the car's position.
Speculating on the Release Date for Public Testers
The release date for FSD Beta 11.4.1 to public testers remains uncertain. Since version 11.4 has been in testing with some employees for three weeks, and 11.4.1 is a revision, we could see the update roll out to select public testers within the next few days. However, Tesla could also wait for another revision before releasing it more widely, depending on the success of the current testing phase. It's also unlikely this version will be given out as a one-month free trial.
An Unusual Version Number in Tesla's Update History
The choice of version number for the FSD Beta 11.4.1 is peculiar, but it isn't the first time Tesla has used unconventional version numbers this year. It remains unclear whether this update includes any features beyond those in the 2023.6 branch. Other unusual releases include 2022.45, 2023.2, and 2023.6, which deviate from Tesla's typical version naming.
Additional Features in FSD Beta 11.4.1
Even if FSD Beta 11.4.1 only includes features from the 2023.6 update, it will still be a significant upgrade for current testers on the 2022.45 FSD branch who are missing features from the 2023.2 and 2023.6 updates. Some notable features introduced in these updates include Sentry Mode Lighting improvements, improvements to Apple Music and more.
This FSD Beta update is also expected to include features from Beta 11.4, which includes enhanced navigation planning, improved vehicle handling in challenging weather conditions, better speed control in parking lots and during lane changes.
Tesla's FSD Beta 11.4.1 represents an exciting expansion of the features introduced in version 11.4 and subsequent updates. With major architectural improvements, enhanced control and smoothness, advanced perception and detection capabilities, and additional features from updates 2023.2 and 2023.6, this upgrade promises a significant step forward in Tesla's Full Self-Driving technology.