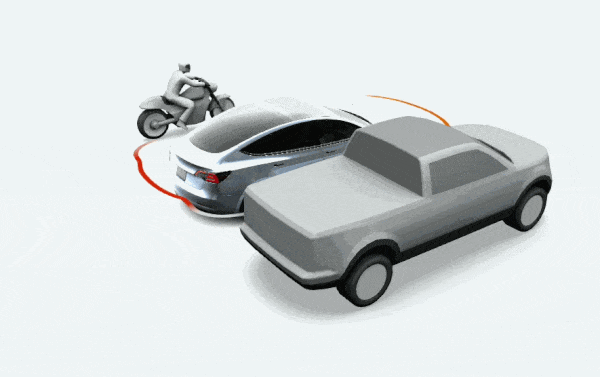 Elon Musk announced Tesla's Full Self-Driving (FSD) Beta 11.4.1 will be released to employees today. In a series of tweets, Musk lauded the update as a "major improvement" and suggested that it could have been labeled as version 12.0 due to its numerous enhancements.
Musk Praises 11.4.1 as a "Major Improvement"
As is typical with FSD Beta releases, Tesla plans to expand the update gradually, starting with its employees before moving on to the original testers and then further widening the user base as confidence in the system's safety and performance increases. The company extensively tests its updates through simulations and QA drivers, but Musk acknowledges the complexity of real-world driving conditions.
The release of FSD Beta 11.4.1 to Tesla employees follows recent positive reviews from Musk. Musk previously tweeted that the 11.4 update was "excellent" after driving to random pin drop locations in Austin, Texas, without any safety-critical interventions.
The Road to Full Self-Driving Technology
FSD Beta 11.4.1 brings several significant enhancements to Tesla's autonomous driving technology, including improved pedestrian recognition and response, better responsiveness to vulnerable road users, and weather-adaptive speed control. These advancements showcase Tesla's commitment to perfecting its Full Self-Driving technology through fleet learning, user feedback, and rigorous testing.
FSD Beta v12
Musk stated that version 12 is reserved for when FSD becomes an end-to-end artificial intelligence (AI) system, controlling everything from image input to steering, braking, and acceleration output. Tesla currently uses AI to detect things like cars, road edges and other objects, however, vehicle output like steering and acceleration is accomplished with a more traditional approach. However, the upcoming 11.4.1 beta update is already praised for its significant improvements.
As anticipation for the public release of FSD Beta 11.4.1 grows, Tesla owners and enthusiasts eagerly await the opportunity to experience the update's improved safety features and driving performance. In addition, Elon Musk's recent announcement and praise for the system heightened expectations and reinforced Tesla's commitment to developing and refining autonomous driving technology. With the release of FSD Beta 11.4.1 to employees and the promise of a gradual expansion, the future of Full Self-Driving technology becomes increasingly tangible and exciting.
Ordering a New Tesla?
Consider using our referral code (nuno84363) to help support our site. Model 3 and Y buyers will receive credits toward Tesla Merch, while Model S and X buyers will receive $1,000 off and 3 months of FSD for free.