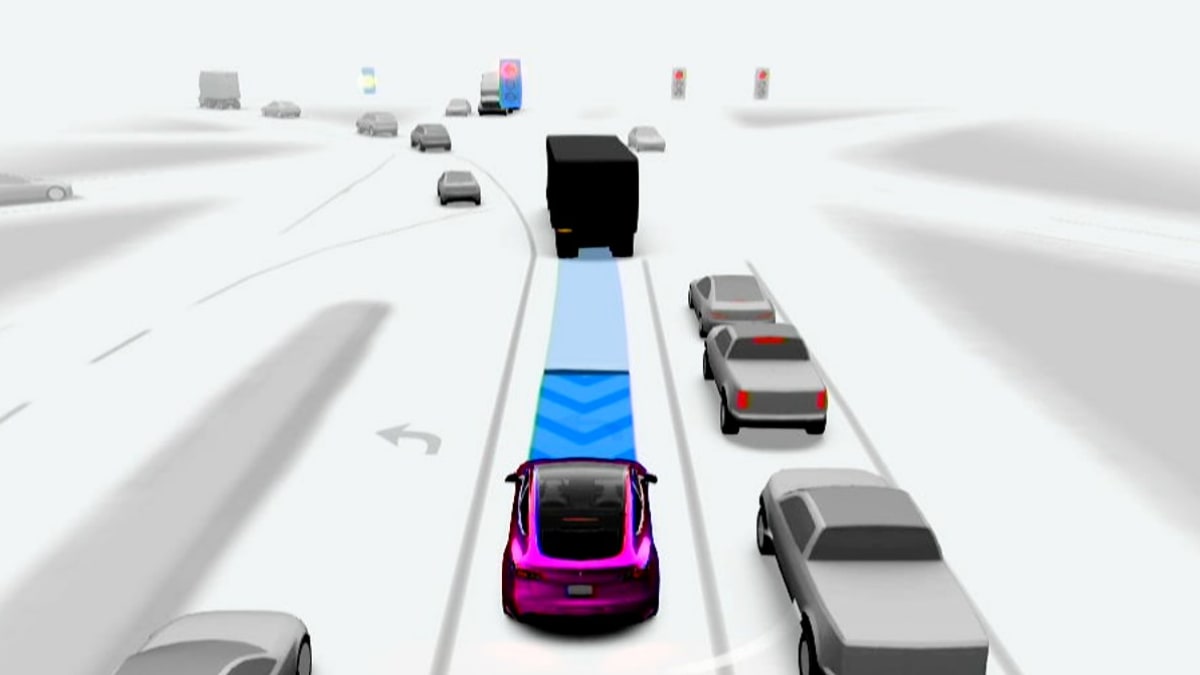 The excitement around Tesla's Full Self-Driving (FSD) Beta 11.4.1 update continues to build after Elon Musk shared his latest experiences with the system. Musk tweeted about FSD Beta 11.4, stating it was "excellent" after driving to random pin drop locations in Austin, Texas, with "zero safety-critical interventions."
Video Showcases Impressive FSD Performance
Musk was responding to a tweet from Whole Mars Catalog, a popular Tesla-focused Twitter account. The tweet showcased the impressive performance of FSD Beta 11.3.6. In a recent video (below), his Tesla successfully navigated from Fort Point to Chestnut Street in San Francisco, California, with zero takeovers. The car demonstrated its ability to handle several situations involving pedestrians safely and effectively.
FSD Beta 11.4 released to Tesla employees two weeks ago. The company prioritized refining vehicle performance rather than introducing new features in this update. Notable improvements include enhanced pedestrian recognition and response, better responsiveness to vulnerable road users, and weather-adaptive speed control.
Enhanced Safety Features and Driving Performance
Tesla's commitment to perfecting its FSD technology is evident in the rapid succession of updates and refinements. The company has used fleet learning, user feedback, and rigorous testing to bring autonomous driving closer to reality. As Tesla continues to expand its fleet of FSD Beta testers, crucial data is gathered to make further enhancements and address challenges faced in previous versions.
As Tesla moves closer to a public release of FSD Beta 11.4.1, users eagerly await the enhanced safety features and improved driving performance that this cutting-edge technology will bring to their vehicles. Elon Musk's recent tweet and Whole Mars Blog's video are sure to heighten anticipation among Tesla owners and enthusiasts.
While Tesla works tirelessly to advance its autonomous driving system, Elon Musk continues to emphasize the importance of driver vigilance while using the FSD Beta. The system may not detect all objects or brakes for crossing traffic or stationary objects, particularly at high speeds. However, Tesla's continuous push for autonomy and commitment to addressing these challenges make it clear that the company prioritizes safety as it moves towards a future with autonomous vehicles.