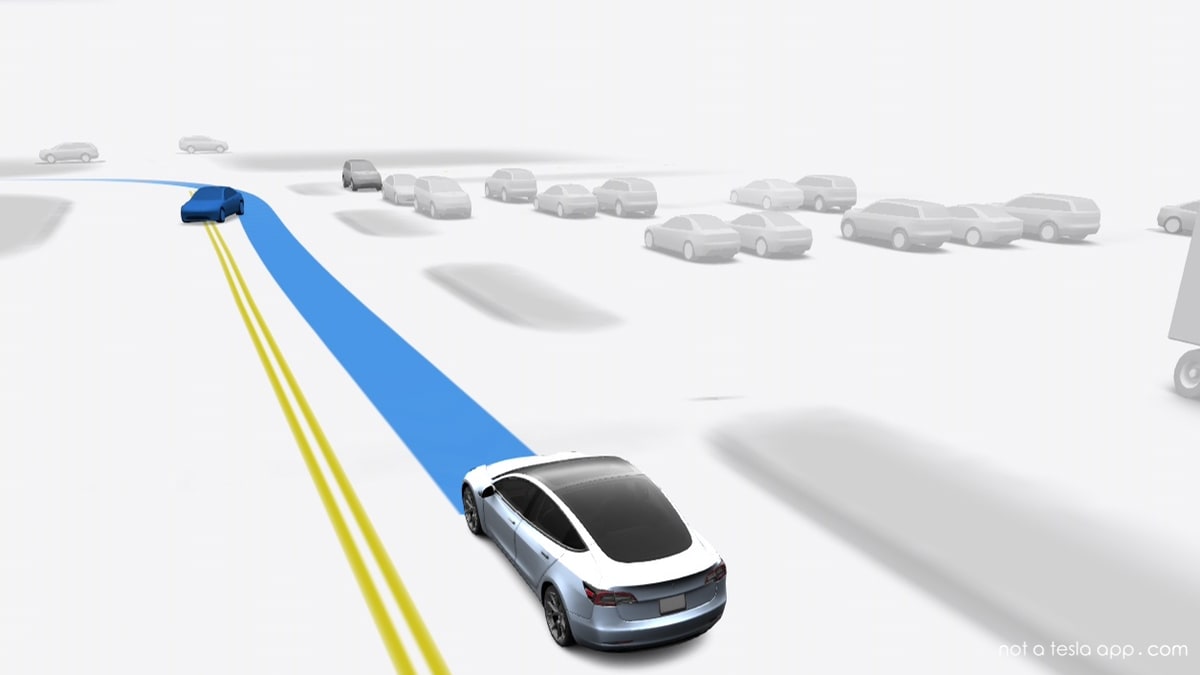 Tesla has released FSD Beta 11.4 to employees, with original testers hopefully soon to follow. The update is version 2023.6.15, making it the first time FSD Beta has been based on a 2023 branch. With this update, Tesla has prioritized refining the vehicle's performance over introducing new features.
Enhanced Safety Features: Pedestrians and Vulnerable Road Users
Some standout improvements include enhanced pedestrian recognition and response, allowing Tesla vehicles to predict pedestrian movements better and react accordingly. This leads to a smoother driving experience at intersections, as vehicles can accurately anticipate when to stop or proceed.
Another critical aspect of the update is its improved responsiveness to vulnerable road users, such as bikers and cyclists. The FSD Beta 11.4 update now reacts more quickly to these road users and adjusts the vehicle's speed when necessary, ensuring a safer experience for everyone involved.
Improved Driving Performance: Urban, Rural, and Adverse Weather Conditions
One of the most notable features of the update is its weather-adaptive speed control. The FSD Beta 11.4 adjusts the maximum Autopilot speed based on current weather conditions, considering factors such as visibility, road wetness, tire tread, and even tire spray from other vehicles, ensuring a safer driving experience in adverse conditions.
Urban drivers will appreciate the optimized turn performance in city environments, as the update enables Tesla vehicles to navigate dense areas and challenging turns more effectively. This results in smoother navigation while avoiding obstacles like parked cars and bus lanes. Additionally, the update brings advanced bus lane recognition, helping prevent the vehicle from accidentally entering restricted areas.
In rural areas, the FSD Beta 11.4 should improve, with upgraded lane, line, and road edge detection. This enhancement is beneficial when driving on roads with inconsistent markings and paving, providing a safer experience. Alongside these improvements, the update also refines lane guidance and partial cut-in predictions. By leveraging Tesla's extensive library of clips and auto-labelling system, these enhancements ensure the vehicle remains in the correct lane and accurately predicts the movement of other vehicles.
Smarter Navigation: Lane Guidance and Speed Adjustments
The FSD Beta 11.4 also considers upcoming navigation deadlines, adjusting the vehicle's speed accordingly during lane changes, resulting in refined lane change speed control. Furthermore, Tesla's new Vision Speed network allows its cars to infer the typical driving speed on any given roadway, optimizing speed control in various situations, such as residential areas and parking lots.
Finally, Tesla has enhanced long-range path blockage detection, enabling vehicles to merge into other lanes more swiftly to avoid obstacles on the road.
Who is Eligible for This Beta
With the latest FSD Beta being based on Tesla's 2023.6 code branch, this will make FSD Beta available to many new owners who are on a 2023.2 or 2023.6 update. So if you've been waiting to be eligible for FSD Beta before subscribing, you may soon get your chance. However, it may still take several weeks before this update, or a revision of it goes into wide release, so don't click that button just yet.
Release Date
Tesla will typically release an update to employees and then to OG testers before having it go out to everyone else in waves. However, if Tesla discovers a blocking issue, the rollout is halted until an update becomes available. Once a revision is available, Tesla will restart the rollout with employees again.
FSD Beta 11.3 went through various revisions before finally being available to most owners. However, that was a much larger update, so FSD Beta 11.4 will likely see fewer revisions. In the past we've typically seen 1 to 3 revisions before a major update to FSD Beta went into 'wide' release.
What happens next will depend on whether Tesla encounters any major issues. Tesla may release FSD Beta 11.4 to OG testers or it may be quiet for several days before 11.4.1 or a similar revision to FSD Beta surfaces.
FSD Beta 11.4 demonstrates Tesla's unwavering commitment to pushing the boundaries of autonomous driving technology, bringing us closer to a future where fully autonomous vehicles are the norm. Take a look at the release notes for FSD Beta 11.4 for a thorough look at all the changes in this update.