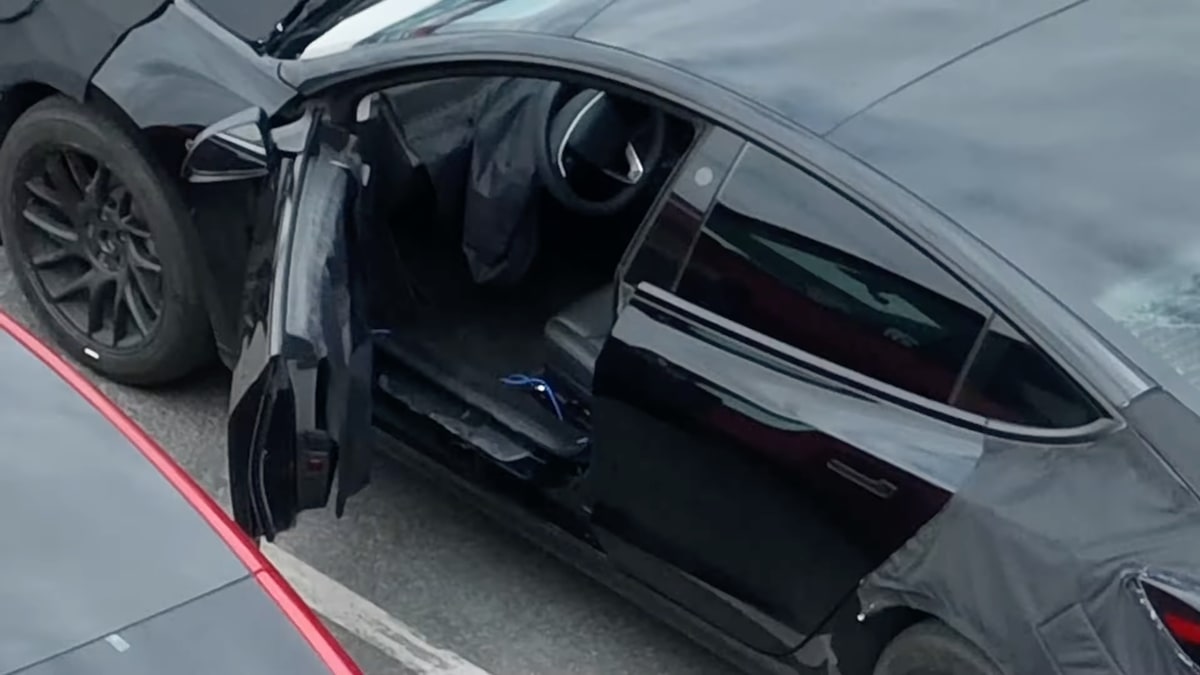 The Tesla Model 3 has become a staple in the electric vehicle market, and fans eagerly await news of the highly anticipated Highland refresh. Rumors have been swirling about the possible start date of production, with some suggesting it could begin as early as June 1st. Despite denials from Tesla China, one of our sources has now confirmed that Tesla is indeed planning to kick off Project Highland in June.
Production Start Rumors Abound for Model 3 Highland
Recent rumors of the production start for the Model 3 Highland refresh were ignited by a tweet from Yan Chang (@cyfoxcat) stating that Tesla's Shanghai factory will prohibit workers from bringing cell phones into the workshop starting June 1st. This led to speculation that the Model 3 Highland would begin trial production on this date.
One of our sources, who has provided factual information in the past, is not only confirming the June production plans, but also signifying that the Model 3 Long Range model, will be Project Highland. The Model 3 Long Range was reintroduced in the U.S. earlier this month and has an estimated ship date of June, 2023.
Tesla China Denies Rumors, but History Suggests Otherwise
Tesla China has officially denied the rumors that appeared on Twitter, stating that there are no current plans to begin production on the Model 3 Highland. However, it is worth noting that Tesla China has previously denied rumors that later turned out to be true. Therefore, our source is confident in their information, but given the complexities of supply chains and other factors, it's essential to remember that dates can shift.
A Reminder of the Model 3 Highland Refresh Features
As a refresher, the Model 3, Project Highland is a significant redesign of the current Model 3, with updates such as striking new headlights, removing fog lights, additional cameras, improved GPS accuracy, and interior updates such as a fabric finish in place of the current wood trim. The refresh showcases Tesla's commitment to innovation and continuous improvement.
While the rumored production start is exciting, it is essential to remember that many factors could alter the date, such as supply chain issues, software delays, or retooling delays.
The Model 3 Highland refresh highlights Tesla's dedication to evolving its vehicles and staying ahead of the competition with exciting new features and updates that will generate buzz among Tesla enthusiasts. Stay tuned for more information as we continue to follow the developments surrounding the Highland project.