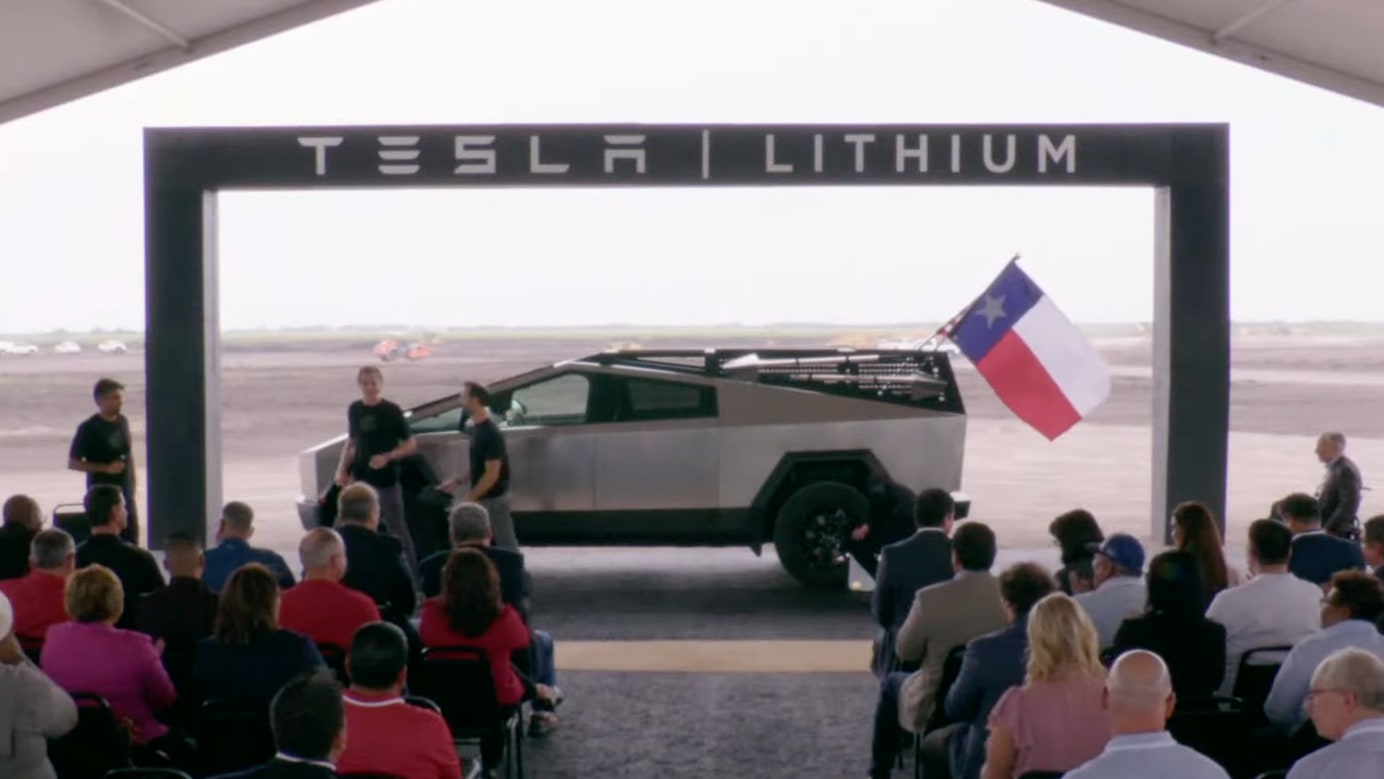 Tesla has broken ground on a new lithium refinery in Texas, with CEO Elon Musk setting the ambitious goal of producing enough battery-grade lithium to manufacture 1 million electric vehicles by 2025. This step expands Tesla's focus beyond automobile production and into lithium refining and processing, a critical aspect of fulfilling the company's EV sales objectives and addressing the lithium bottleneck that Musk sees as a significant barrier to EV production.
Addressing the Lithium Bottleneck for EV Production
For years, Musk has been emploring entrepreneurs to get into the lithium business, he referred to it as printing money, but also a necessary part of the vision of creating a future with sustainable transportation. Now, he has taken his own advice.
Musk has expressed concerns over the availability of battery-grade lithium, considering it a potential bottleneck for the advancement of electric vehicles. The new Texas refinery aims to alleviate this constraint by producing a substantial amount of lithium, positioning Tesla as a leader in automobile manufacturing and lithium refining. The groundbreaking initiative also reflects Tesla's commitment to advancing the EV market and promoting clean energy transportation.
Watch Tesla's Lithium Groundbreaking Event
Strengthening Self-Reliance and Reducing Dependency
Musk announced that Tesla aims to complete the factory construction by next year and achieve full production capacity by 2025. The move positions Tesla as the only major automaker in North America to refine its lithium, a domain currently dominated by China. Texas Governor Greg Abbott, who attended the groundbreaking ceremony, emphasized the importance of Texas being self-reliant and not dependent on foreign hostile nations for lithium. Tesla will continue to buy lithium from existing suppliers while refining its own, diversifying its supply sources and increasing security.
Environmentally-Friendly Lithium Refining Technology
Tesla is committed to using environmentally-friendly materials for its lithium refining process, forgoing conventional methods that rely on sulfuric acid and other strong chemicals. The new refining technology will use less hazardous reagents and create usable byproducts, making it a cleaner and safer operation. Musk assured that living near the refinery would not cause any adverse effects, although some environmental advocates have expressed concerns.
As Tesla spearheads its lithium production, it not only strengthens the company's self-reliance but also helps revolutionize the lithium refining industry with a greener and more sustainable approach, ultimately addressing the lithium bottleneck and paving the way for increased EV production.
Ordering a New Tesla?
Consider using our referral code (nuno84363) to help support our site. Model 3 and Y buyers will receive credits toward Tesla Merch, while Model S and X buyers will receive $1,000 off and 3 months of FSD for free.