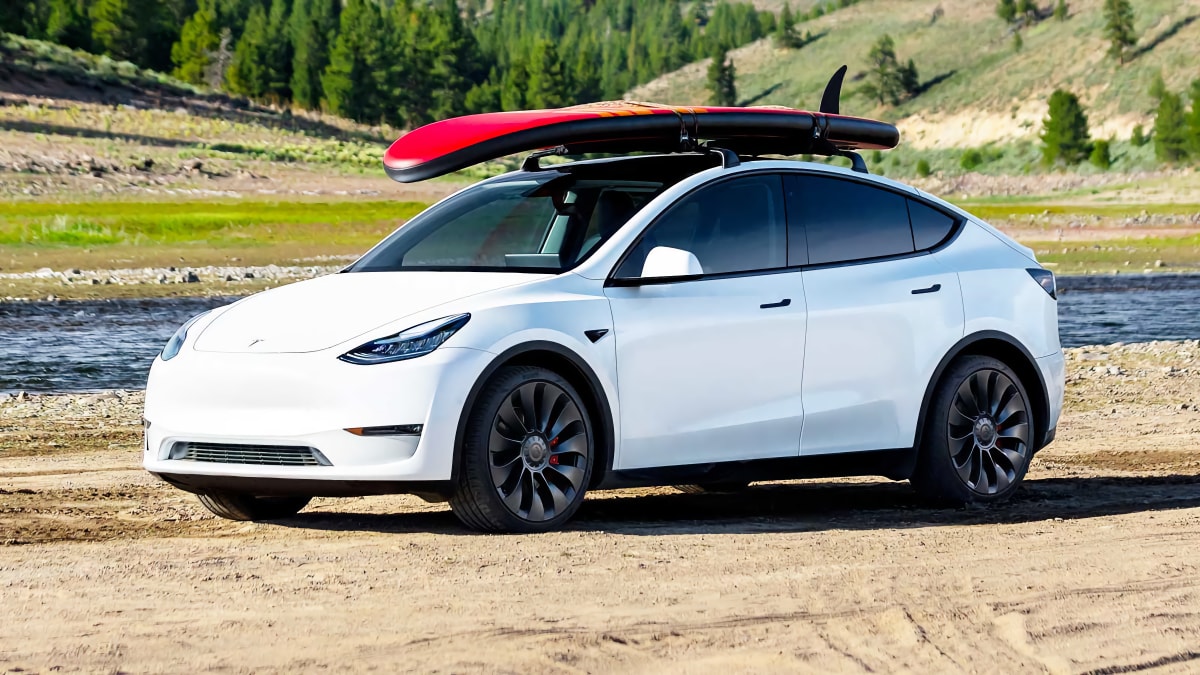 Following the lead of Airbnb's CEO, Tesla turned to Twitter to ask for owner feedback with a simple question: "What should Tesla improve?" The tweet quickly gained traction, with over 8.7 million views and 24,000 responses.
Brian Chesky, Airbnb's CEO asked for input on Twitter last week. Elon Musk noticed, tweeting: This kind of interaction with users is awesome. Other companies should take note. One of his other companies did take note, Tesla. We've curated some of the top suggestions that could pave the way for Tesla's continuous improvement and innovation.
Users Offer Insights for Enhancing Tesla Ownership Experience
Improve service times and location site counts: Customers emphasized the need for faster service times and more service locations, making the Tesla ownership experience more convenient. They also called for more accessible human support to assist with their needs.
Make Full Self-Driving (FSD) transferable: Many users suggested making FSD transferable between vehicles, offering added value and flexibility for Tesla owners who may upgrade or change their vehicles in the future.
Add 360° bird's eye view: Respondents proposed the addition of a 360° bird's eye view feature to improve the parking experience, providing added convenience for Tesla drivers maneuvering in tight spots or navigating unfamiliar parking areas.
Enhance referral program: Users expressed a desire for a more robust referral program, which could offer even greater incentives for Tesla enthusiasts to promote the brand within their networks.
Address sensitive wipers in FSD Beta: Several customers noted that wipers in the FSD Beta version are overly sensitive, activating even when it's not raining. They suggested that Tesla address this issue in future software updates to enhance the overall driving experience.
Will Tesla Share Top Suggestions, Following Airbnb's Lead?
Tesla's decision to seek customer feedback has garnered a massive response, showcasing its commitment to listening to its user base. Airbnb recently tweeted some of their most mentioned suggestions, demonstrating transparency and a proactive approach to addressing customer concerns.
While Tesla has not yet followed suit, it would not be surprising if they take a similar approach in sharing the most popular suggestions with the public. This would not only demonstrate transparency but also highlight Tesla's dedication to acting on customer feedback. The connection between Elon Musk and Twitter, given that he owns the platform could potentially further encourage Tesla to utilize Twitter as a tool for engagement and communication with their customers.
The Importance of Customer Feedback for Continuous Improvement
Tesla's quest for feedback and its potential to share top suggestions emphasize the value of customer input in driving a company's growth and development. By actively seeking opinions and engaging with users, Tesla and Airbnb exemplify how successful companies prioritize customer satisfaction and leverage feedback to stay ahead of the curve in their respective industries.
As Tesla continues to expand its product lineup and global presence, customer feedback will remain a critical component of its innovation strategy. If Tesla does decide to share the top suggestions on Twitter, it will further solidify the company's reputation for being responsive, adaptive, and committed to delivering an exceptional customer experience.
In conclusion, the decision to gather suggestions and the possibility of sharing them with the public not only strengthens Tesla's relationship with its customers but also sets a positive example for other companies to follow. Engaging with users and acting on their feedback is a powerful approach to fostering innovation, continuous improvement, and overall success in today's rapidly evolving business landscape.