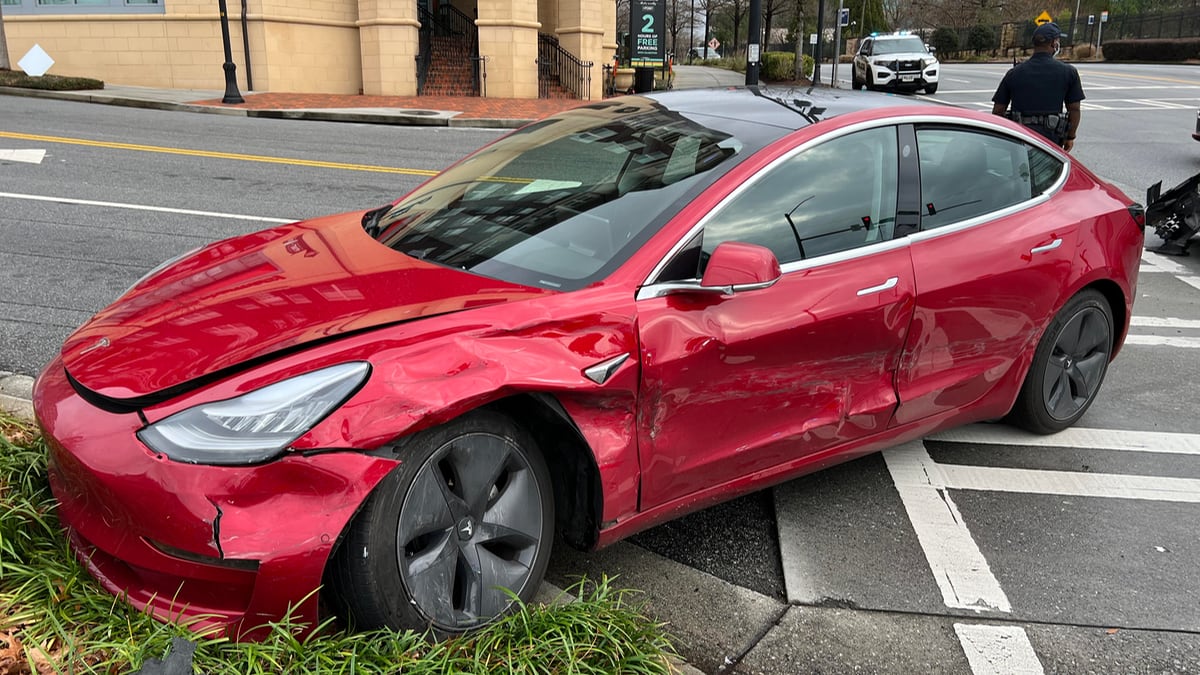 Unfortunately, accidents happen. There are more and more Teslas on the road every day. Consequently, more of them are likely to be involved in collisions. A Tesla write-off is quite a bit much more than your average vehicle write-off. Tesla previously banished salvaged vehicles from its robust Supercharger network (v4 Superchargers coming) and other third-party charging stations due to liability reasons. But that may be about to change.
Electrek has acquired internal documents outlining a new inspection process to allow salvaged Teslas back on the network. Electrek, a popular electric vehicle and green energy site, reports that the document is titled "Salvaged-Titled Vehicle Fast Charging Safety Inspection." It explains a two-step process of inspecting the high-voltage battery pack and all the charging components. If the car passes, it's back on the grid; if not, the components can be fixed at Tesla at the owner's expense.
The document, reportedly distributed to employees, lists the steps the car will go through. The Salvaged-Title Vehicle Fast-Charging Safety Inspection will commence after the Tesla has passed the Salvage-Titled Vehicle High Voltage Safety Inspection. It is also clear that if the owner does not authorize the repairs at Tesla, the inspection will stop, and the vehicle will fail the report. The document states: "Diagnosis and component rectification are not included in this inspection procedure and may be performed only at customer expense."
How much two inspections would run has yet to be discovered, but fair to say it would increase the cost of salvaged vehicles. These units are usually purchased by people who can get them repaired at a reasonable price. However, the inspection and other repairs identified during the double inspection could move the price tag a little too much for some prospective buyers. That said, Teslas have a massive battery pack that stores a lot of energy. An expert should inspect them to prove it is safe and roadworthy.
It seems that Tesla is adapting as it grows. For example, it gave free access to all its Service Manuals on its website in May 2022. That move alone encourages more people who like to fix cars to try a salvaged Tesla. While the company would likely much rather sell more new vehicles than invest in certifying salvaged cars, this latest document reveals that the demand must be growing, and Tesla has to address it.
Related
Superchargers to support 35 percent faster charging
Tesla's long-term vision for Superchargers
Starlink connectivity coming to Superchargers