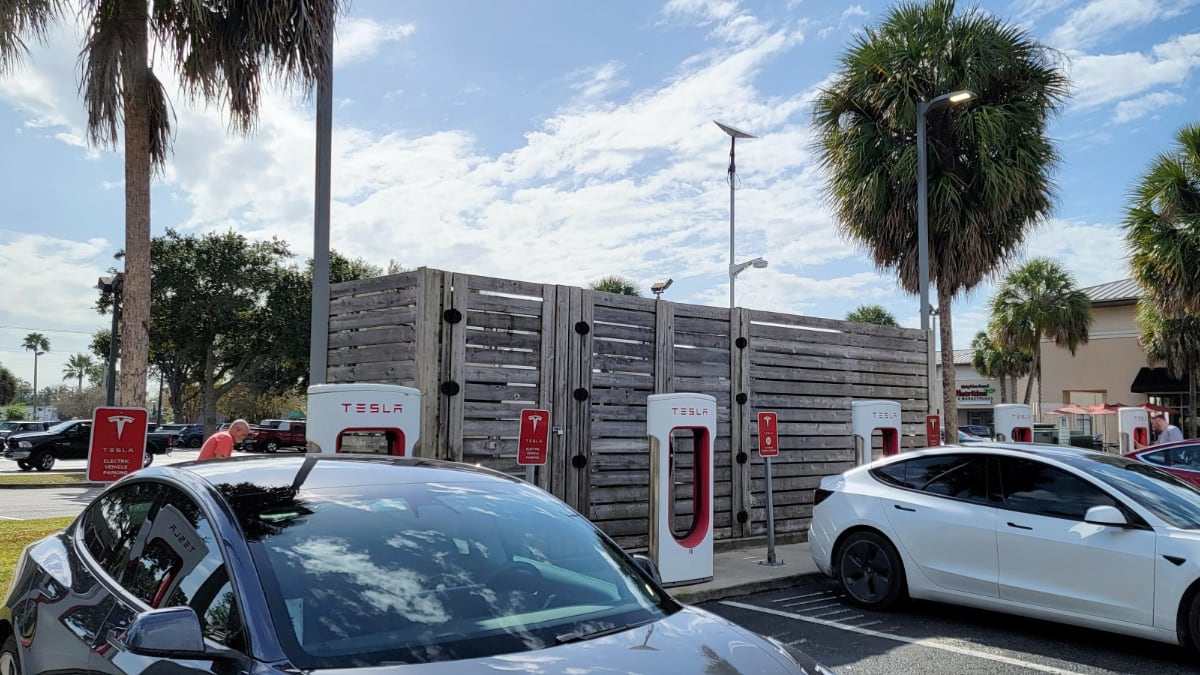 Tesla's beginning to integrate Starlink internet to Supercharger locations around the US.
The addition of Starlink satellite dishes at Supercharging locations will provide users with a faster internet experience in most cases, while also saving Tesla money by reducing their cellular bandwidth costs.
Currently, owners who are paying $9.99 per month for Premium Connectivity are able to use the car's built-in LTE connection, which uses AT&T's network (in the U.S.), to watch Netflix, YouTube, or TikTok in their vehicle.
Those who don't pay for Premium Connectivity can use a mobile hotspot to stream movies, TV shows, and cat videos on TikTok.
However, since Tesla's Starlink costs are minimal, it'll be interesting to see if Tesla includes free music and video streaming to everyone while Supercharging. This could provide Tesla with yet another advantage when compared to other charging networks.
Downloading new software updates also requires a WiFi connection in most cases, so vehicles connecting to Starlink at Superchargers will enable them to automatically download and install the latest software updates.
Owners are reporting that their vehicles are automatically connecting to Starlink once they park at supported Superchargers.
Tesla has been relatively quiet about this change, besides Musk saying that Superchargers will have WiFi in the future.
The experience is completely transparent to users, as their vehicle will automatically connect via WiFi instead of using their cellular network.
It's unclear what up and down speeds the Starlink service is providing at the Superchargers since these speeds vary depending on location.
According to Ookla, the company that owns SpeedTest.net, "Starlink speeds increased nearly 58% in Canada and 38% in the U.S. over the past year." The median download speed of Starlink in the US in Q1 2022 was about 90.55 Mbps, while the upload speed was 9.33 Mbps. The upload speed dropped 33% from the previous year.
However, these speeds are likely to be improved as SpaceX adds additional Starlink satellites.
With such limited information about the addition of Starlink to Superchargers, it's hard to gauge how this integration will evolve over the coming months.
Tesla may be rolling Starlink out slowly to test how the fleet connects and utilizes the internet, while also mitigating congestion for multiple vehicles connecting to the same network at any given location.
Tesla may even offer Starlink internet service as an additional service or include it as part of Premium Connectivity that would allow someone to use it for other devices. This type of service could allow you to work in your vehicle while charging.
Tesla is set to open the Supercharging network to non-Tesla vehicles in the US later this year. It's already available in other countries like Norway, France, Spain, Sweden, and Finland, among others.