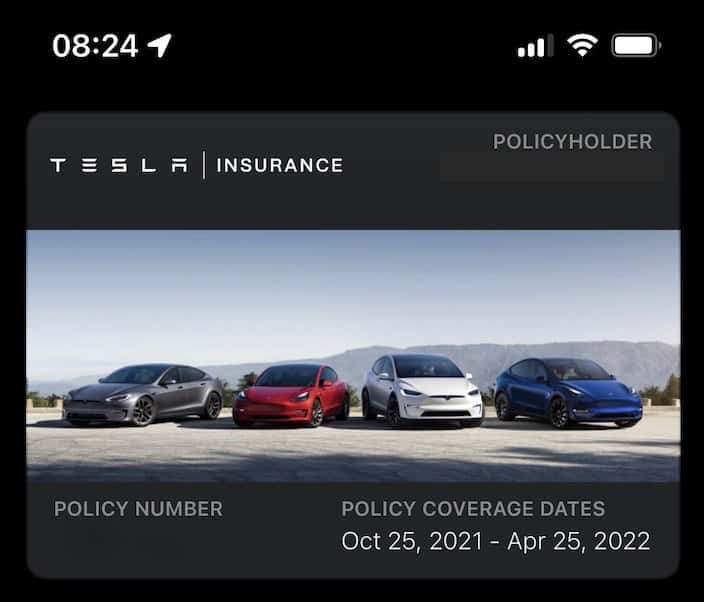 Tesla insurance had been available in 11 states, but today Tesla has added another state to the list.
Tesla Insurance is now officially available in Minnesota, making it the 12th state in the U.S. to support Tesla's insurance initiative.
Tesla needs to apply and receive approval in each state so it's a slow and long process, but Tesla has been making good progress since it first added California in 2019.
Rate Increase for Some
Although Tesla Insurance usually offers lower rates, two states are about to see a significant rate increase. According to Coverager, a go-to source for insurance information, Tesla General Insurance, the carmaker's subsidiary insurance carrier, is requesting a 30% rate increase in Maryland and a 24.5% rate increase in Oregon. Tesla's insurance initially pegged rates at 30% less, meaning this move could remove the discount for safe drivers.
However, that might not be the case. Insurance premiums in those states have been on a steady rise. Tesla addressed the reasons behind the increases, "Based on competitor rate activity and the inflationary environment that has persisted since our initial submission, we are proposing to target a higher rate level than originally submitted. The revised target rate level is still well within competitor rate levels that have been on-leveled to their most recent indicated rate."
There are 1,508 policyholders in Maryland who got access to Tesla insurance in July. In addition, 937 drivers have gotten a policy with Tesla since it started in that state in April. Tesla Insurance is also available in Arizona, California, Colorado, Illinois, Nevada, Ohio, Texas, Utah, Virginia and now Minnesota.
Florida
The news comes while plans to expand Tesla insurance to Florida continue to be delayed. Originally, Tesla owners were told the company's insurance would be available on October 20, 2022. But, according to a letter posted on Reddit, the state was looking for more information from the company just before the launch. Tesla responded on November 10, and it seems the rates the company first believed it would be able to offer must increase for reasons similar to Oregon and Maryland. Tesla has just released an updated telematics model for some states, including Florida. That is the Safety Score tool.
It's the safety score that makes Tesla insurance unique. While companies charge higher premiums for luxury cars, Tesla has kept rates low by monitoring the driver's safety score. The program is looking for Forward Collision Warnings, Hard Braking, Aggressive Turning, Unsafe Following, Forced Autopilot Disengagement and now Late Night Driving. It combines the factors to provide an overall safety score, which reflects how much the Tesla driver is paying for insurance.
It's believed that even with the increases, Tesla will still be the most affordable provider as competition is raising rates. The real question may be which state will see similar hikes and when.