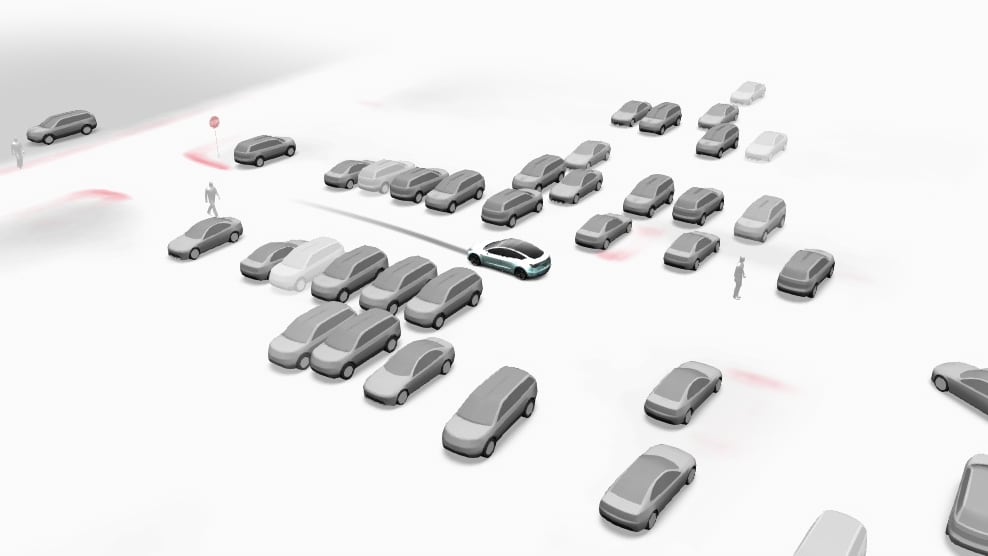 Tesla just finished their Q2 earnings call, and CEO Elon Musk mentioned that the price of FSD Beta might be going up (again) by the end of this year.
Improved Framerate
FSD Beta has arguably gotten better over the years as Tesla has trained its neural nets and deprecated old ones. Musk stated that they will continue deleting older neural nets to improve the frame rate, which is currently 24fps. Removing the older neural nets will allegedly increase the frame rate up to 36fps.
This should allow for smoother interactions, especially when driving faster. Right now if you're driving 60 MPH, you're moving at a rate of 88 feet per second. If the car is interpreting 24fps, then it's analyzing its environment about every 3.6 feet.
Increasing the framerate to 36fps would lower this to about 2.4 feet, resulting in the vehicle having smoother reactions to its environment.
Musk explains this at the 27-minute mark in the Q2 earnings call.
FSD Beta Price Increase?
Musk has said that as it enhances its software feature set the price will continue to rise. They upped the price to $12,000 of FSD Beta earlier this year, up from $10,000, months before adding additional testers.
It's difficult for some EV consumers to justify $12,000+ for non-physical features, which is why Tesla offers a subscription program for FSD. Musk didn't clarify during the earnings call if the price of the subscription program would increase as well, but he did say that FSD is "currently ridiculously cheap."
"The value of FSD is extremely high and not well understood by most people," said Musk during the call. "It is basically currently ridiculously cheap, assuming FSD materializes, which it will."
If Musk thinks FSD's current price tag of $12,000 is ridiculously cheap, we can assume that FSD will most likely become quite more expensive over the next 5-10 years, especially as Tesla continues to collect more data from its fleet and add new features.
The EV automaker plans to push FSD Beta to all owners who purchased or subscribe in North America by the end of this year.
Many owners have requested that Tesla allow for the transfer of FSD and Autopilot purchases to future vehicles they purchase. All vehicles are delivered with the FSD hardware, and Tesla simply software locks them, which allows owners to buy FSD at any point after purchase.
This becomes more pressing for owners who are upgrading their vehicles.
FSD Beta Stats
Tesla also revealed how many FSD Beta testers they currently have. According to their 2022 Q2 earnings report, Tesla now has more than 100,000 drivers using FSD Beta across North America.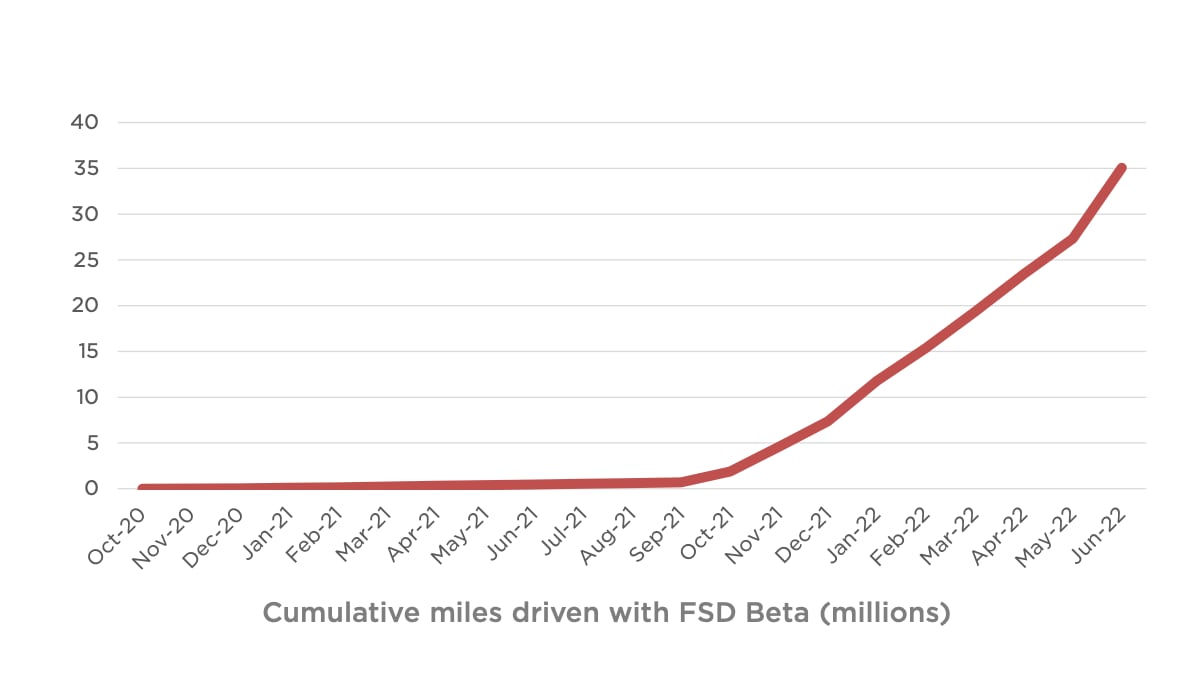 In the investors' report, Tesla also showed that there have now been more than 35 million miles driven with FSD Beta, more than any other automaker.
Tesla is expected to release FSD Beta 10.13 this week with many improvements.
Earnings Call
You can listen to the entire earnings call below, or read our recap of the event.