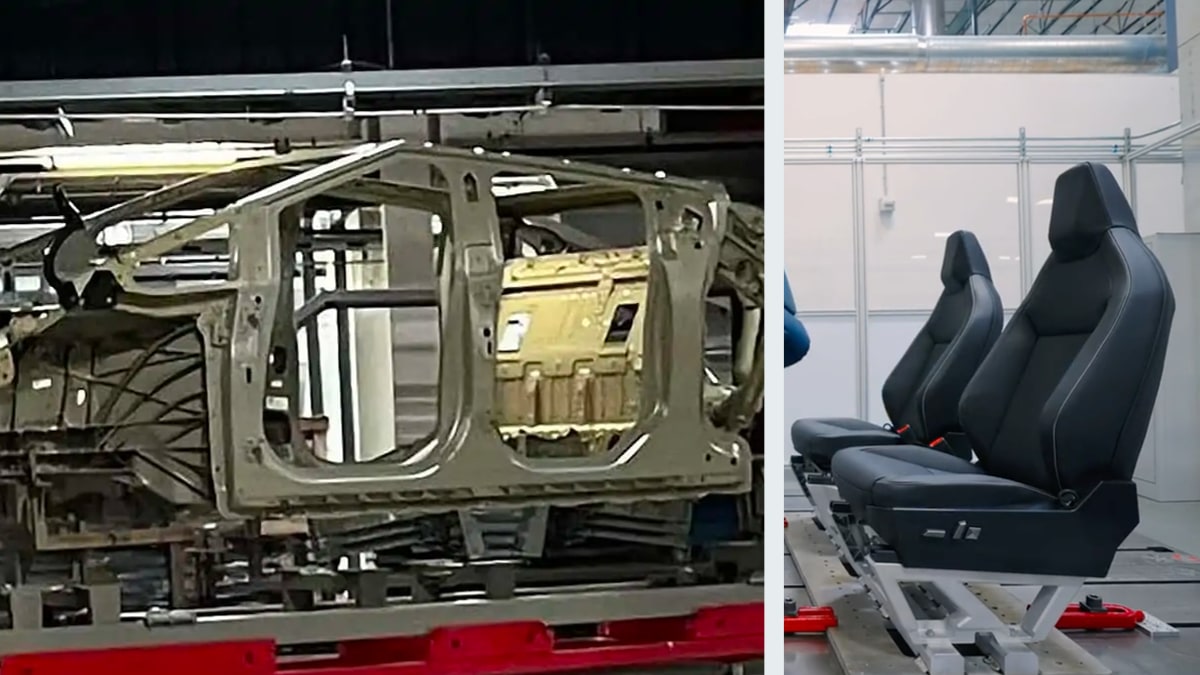 Tesla's Cybertruck transitions from concept to reality, and a buzz of excitement and speculation surrounds this revolutionary vehicle. The Cybertruck, with its audacious design and promises of unrivaled performance, is steadily approaching its first deliveries.
With the recent roll-off of the first production unit at the Gigafactory in Texas, many are left wondering about the remaining unknowns, particularly its pricing and features. As we inch closer to the release date, every tweet from Elon Musk or leak from the Tesla factory adds another piece to the puzzle. This article seeks to piece together all the recent clues we've garnered about the Tesla Cybertruck, from potential price points to exclusive design features.
Anticipated Pricing for the Cybertruck
Tesla's anticipated beast, the Cybertruck, has been under a shroud of mystery since its unveiling in late 2019, especially regarding its pricing. However, CEO Elon Musk's recent comment on the Ford F-150 Lightning could be a hint towards the Cybertruck's price point. Yesterday he tweeted:
The Ford Lightning is a good vehicle, just somewhat expensive, especially given the high interest rates these days for any kind of loan.
This comment came after Ford dropped the price of the truck by $10,000; it now starts at $49,995.
Cybertruck Ventilated Seats
A recent video from Tesla showcases its rigorous seat testing procedures (video below). But it didn't take long for viewers to spot the seats from the Cybertruck. With their distinctive angular control buttons and design, these seats were designed to match the truck's futuristic look. The seats appear to be ventilated, a feature currently exclusive to the Model S and Model X, although it's rumored to be available on the refreshed Model 3 as well. As Tesla prepares for the Cybertruck's initial deliveries, this video hints at the comfort and luxury potential owners can expect.
Our seat testing robot performs 50k ingress/egress cycles, equivalent to a lifetime of use ? pic.twitter.com/qnW3AEjaGA

— Tesla (@Tesla) July 17, 2023
Cybertruck Exoskeleton Scrapped?
The Cybertruck has been the subject of much speculation due to its unique exoskeleton design. Photos from the Gigafactory in Texas reveal the inner structure of the pickup and confirm it is not an exoskeleton. Sandy Munro, who goes by teardown titan on Twitter, confirmed as much in a video he posted. He believes the exoskeleton attempt may have been why the truck was so delayed and also speculated that the company likely went with a different design for safety reasons.
A Notable Omission - The Missing Midgate
The Cybertruck production line images reveal another unexpected detail - the absence of a midgate or cargo tunnel. This eliminates the potential for extended hauling lengths and may disappoint those looking to use the pickup as an overlander for camping.
No Right-Hand Drive Variant in Sight
Detailed photos of the Cybertruck's frame seem to confirm a key detail - the all-electric pickup truck's firewall is asymmetrical, indicating that it might only be available in Left Hand Drive variants, at least initially. This would mean reservation holders in RHD countries will have to wait a bit longer to get their hands on this game-changing pickup.
As the Tesla Cybertruck inches closer to its final reveal and first deliveries, these emerging details hint at what potential owners can expect from this highly anticipated electric pickup. With the official reveal expected this quarter, we're eagerly waiting to see one with our own eyes!