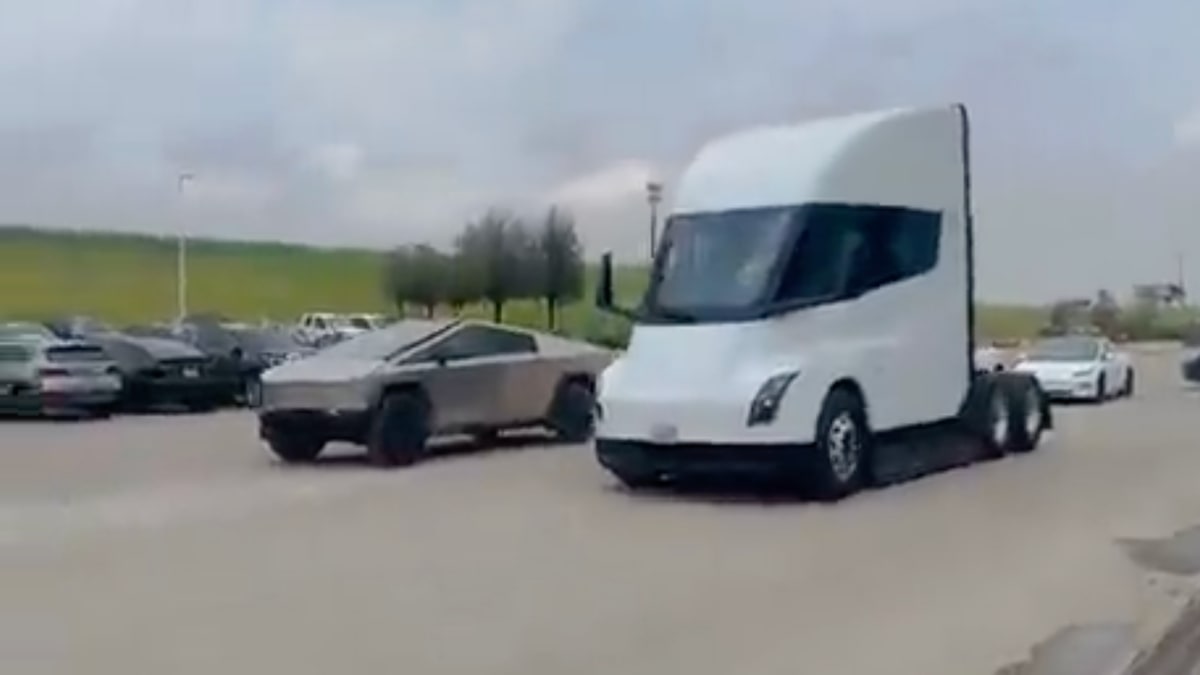 It's a scene four years in the making, Tesla's two newest vehicles going head-to-head. The company's Investor Day event took on a Fast and Furious feel when Cybertruck lined up against the Semi for a winner-take-all, pink slip for a pink slip, drag race. Well, it may not have been that intense, but still, it was exciting to see the two vehicles together in the real world.
We will monitor social media channels for a new video. According to some spectators, a drone appeared to be filming the action from above as the Semi and Cybertruck silently sprinted off the line. Also behind the two newest Teslas were the Model S, 3, X and Y.
Noticeably absent, the Roadster, as it appears the second generation of the vehicle that started it all, is quickly falling off Tesla's to-do list. The Roadster was not mentioned at Investor Day and did not appear on a slide that showed the company's future plans.
For those curious about who won the race, clearly, Cybertruck would win if it was a real drag race. While we are still waiting on specs for the latest vehicle, Cybertruck was expected to go 0-60 in 2.9 seconds. While the Semi, which Elon Musk said, "It looks crazy, it looks like an elephant moving like a cheetah," goes 0-60 in five seconds.
Tesla Cybertruck vs Tesla Semi ??@Tesla @elonmuskpic.twitter.com/imtVZcJyIz

— Dima Zeniuk ?? (@DimaZeniuk) March 2, 2023