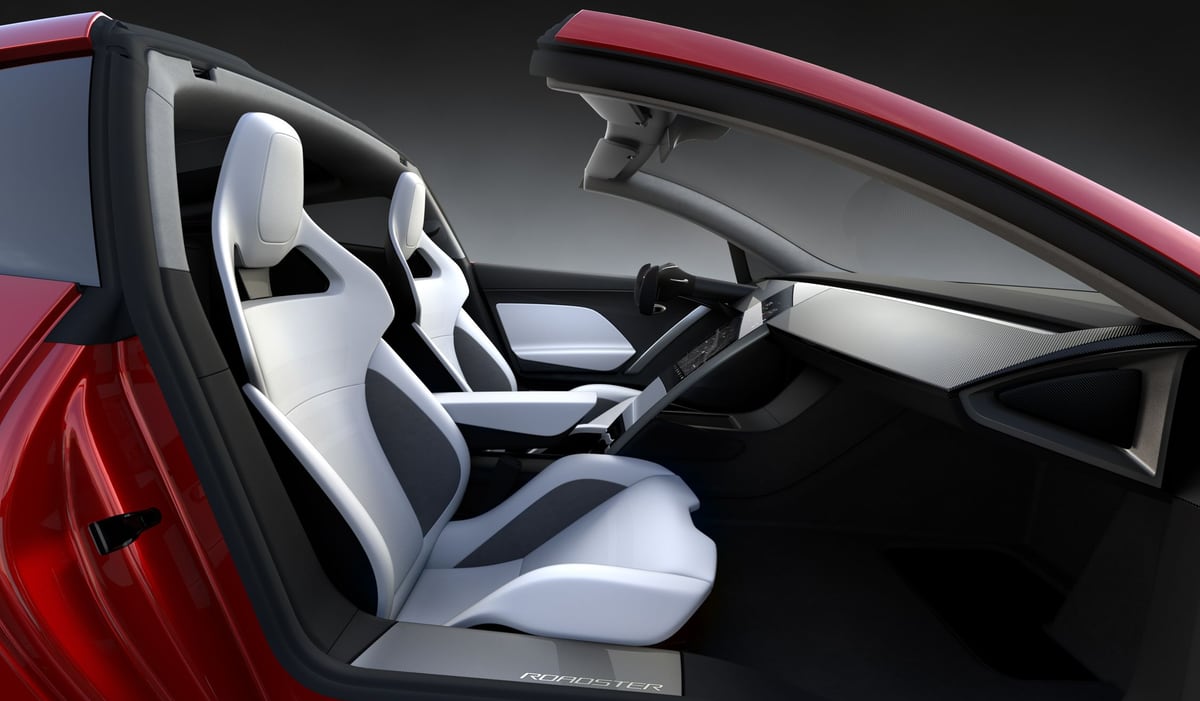 The new Roadster is not a major concern for Tesla, and that's the cold hard truth. Yes, it's not the best news for those who achieved discounts on Roadsters with the referral program. However, it's wise for a company to not only stick to its mission statement but ramp up against the competition in electric vehicles.
Tesla's Chief Designer Franz von Holzhausen spoke on Ride the Lightning podcast. The interview occurred at Tesla's headquarters in a boardroom with a picture of a Roadster. But von Holzhausen put any ideas for an upcoming Roadster announcement to bed quickly. "We're developing the car. I think you know we have priorities as a company where the priorities are mass electrification and Roadster is not a mass product."
Tesla Stays True to the Mission
As a reminder, Tesla's mission statement includes: to accelerate the advent of sustainable transport by bringing compelling mass-market electric cars to market as soon as possible. The designer, who has professed his love of sports cars, had to speak on the reality of the situation, "So, unfortunately, it takes its kind of position, but we are working on it in earnest."
Franz on Ride the Lightning
However, von Holzhausen says the delay in producing the Roadster will benefit the car in the long term. "I think the time that we've taken has enabled us to really improve on basically every metric that we set out to establish when we first debuted."
The Roadster Will Amaze
The Tesla designer could not give any details but wants your imagination to take the wheel, "if you can just kind of extrapolate the performance and the usability of a Plaid Model S and you can imagine where that could go, then I think your imagination takes you to where we're headed as well in the capability and how much better the Roadster will be, and the wait will be absolutely worth it."
The Model S Plaid was recently noted as the fastest MotorTrend has ever tested. Moreover, the Plaid has already achieved Tesla's goals for the Roadster when it was unveiled in 2017. So, taking von Holzhausen's advice, imagine the Model S Plaid power surging through a vehicle half its size. That is mind-blowing!
As impressive as the Roadster will be, Tesla's focus on mass production, including a possible entry-level, much less expensive vehicle, is much more critical to the company's future.
Ordering a New Tesla?
Consider using our referral code to help support our site and get credits toward Tesla Merch.