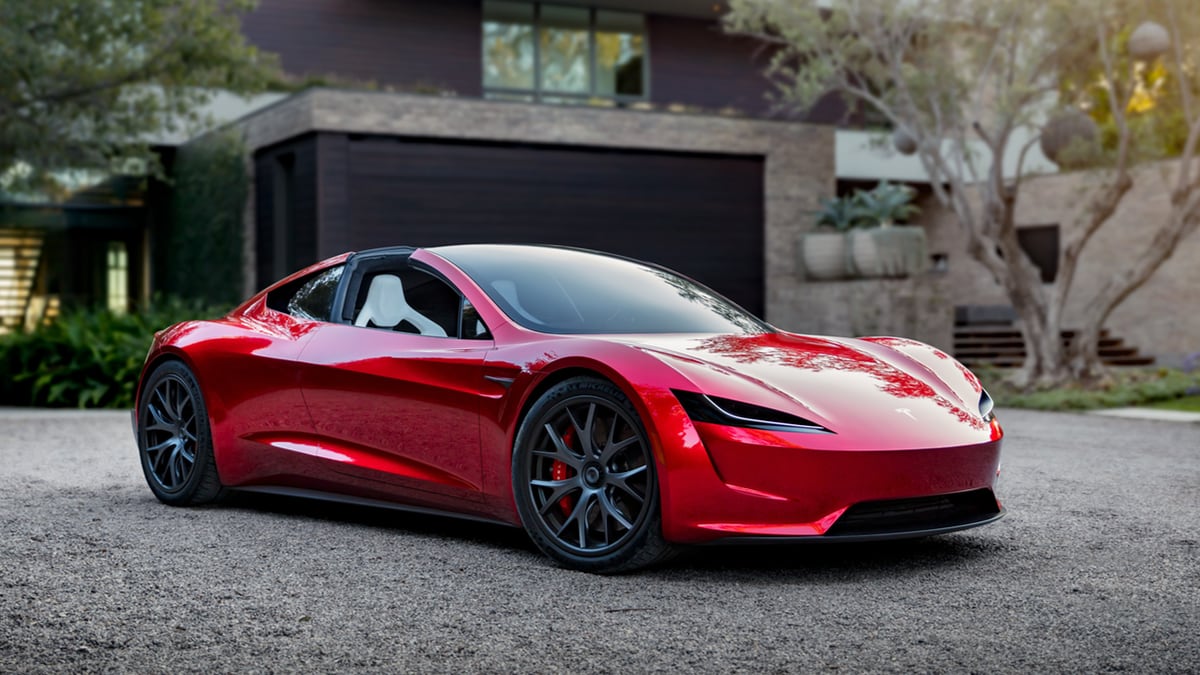 Tesla's Chief Designer, Franz von Holzhausen, has designed the company's entire fleet of vehicles, but the Model S, 3, X, Y, Cybertruck and Semi are not his favorites. "My favorite one is the one that is coming.
I can't talk about (it)," von Holzhausen told CNBC. He then quickly pivoted the conversation away from that topic. Nevertheless, several rumored vehicles will be the next to carry the "T" logo. So, which one is the creative mind of Tesla referring to in his evasive answer?
Franz von Holzhausen Interview
Let's start with the suspects. A cheaper, smaller and less expensive electric vehicle has been predicted for years. More recently, there have been ideas about a van. And then there is the second generation of the highly anticipated Roadster. While von Holzhausen didn't talk about the next one, he did give some clues later in the interview. "My all-time favorite car is a '62 250 GTO (Ferrari). I mean, it is quintessential. It's an insane car. I'm also a big fan of this kind of wedge era. The early (Lamborghini) Countachs, the whole kind of flat, low sports car. Those were always the posters on my wall."
The Designer Loves Sports Cars
When a 54-year-old man reminisces about the cars featured in posters plastered on his wall when he was a kid, he is not excited about a van or a compact vehicle — no, he is excited about a sports car. The second-generation Roadster was unveiled in 2017 simultaneously with the Semi. But there hasn't been much mention of the sports car since. The company is just now delivering Semis, and Cybertrucks are expected in 2023, but the Roadster doesn't have an ETA. Or does it? The chief designer says, "… the one that is coming." So, we can only assume that the Roadster is next to hit the production line.
Tesla Roadster 2.0
A Designer Who has Changed the Industry
One of the first employees of Tesla back in 2008, von Holzhausen, recalls the early days and how things have changed. "There is a moment that I thought when I first joined Tesla that it would be great to see multiple Teslas in one drive experience around town. And now, it's hard to go anywhere without seeing a bunch of Teslas. So, it's great to see the impact that Tesla has had in people's lives but also how it's changed the industry. It really pushed this idea that an EV can be better than an internal combustion vehicle."
He also gave some insight into designing vehicles that have and continue to change the auto industry, "Tesla isn't beholden to what has been done in the past. We are always trying to push the boundaries and deliver on a promise of something fun, something enjoyable and something you would love to own and tell your friends about."
It looks like The Roadster could be the next fun, enjoyable vehicle to tell everyone about.
Ordering a New Tesla?
Consider using our referral code to help support our site and get credits toward Tesla Merch.