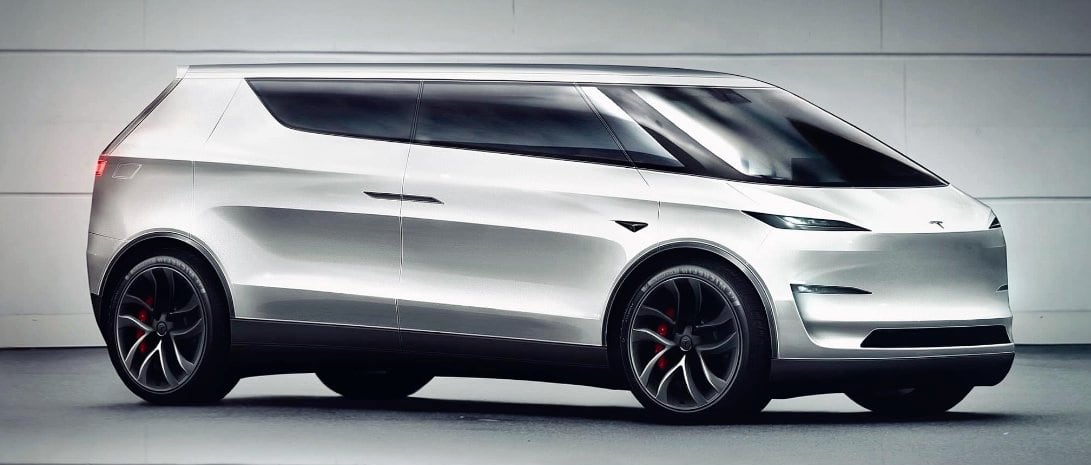 Tesla CEO Elon Musk took to Twitter to hint at Tesla making a "highly configurable Robovan for people and cargo."
Musk didn't share any details, but he did engage in conversation and speculate with respondents.
Maybe Tesla should make a highly configurable Robovan for people & cargo?

— Elon Musk (@elonmusk) July 7, 2022
DogeDesigner responded to Musk's tweet with some concept art they designed, stating, "A Tesla Robovan will be lit."
To which Musk responded, "Not bad! It is high time that the future looked like the future. Same goes for fashion."
Shibetoshi Nakamoto, the founder of Dogecoin, chimed in, "duuude. that would be the coolest thing to take on a camping / glamping trip ~"
Musk added fuel to the speculation by responding with, "Maybe with an optional solar power canopy that extends both sides of the van, tripling roof area."
Many Tesla customers have been patiently waiting for updates on the highly anticipated Roadster and the Tesla Semi, so Tesla certainly has enough to keep them busy.
Customers are also eager for the Cybertruck which has is set to enter production in 2023.
Musk stated in an interview with Tesla Owners Silicon Valley that it will begin Cybertruck production around the middle of 2023. Musk also added that the design has been finalized.
Tesla has received 1 million+ reservations for the highly anticipated Cybertruck. The ongoing chip shortage that Tesla is faced with is putting immense pressure on the automaker, as well as many other manufacturers.
In addition to the Roadster and Cybertruck, Musk is also adding a humanoid robot to the mix. Tesla certainly has a lot of moving pieces right now, so if Tesla is seriously about a configurable van, it may be a while before we see a prototype version.
Unless of course if Tesla's Robotaxi is the configurable Robovan? It's anyone's guess at this point, but there are certainly some interesting possibilities.

Not bad!

It is high time that the future looked like the future.

Same goes for fashion.

— Elon Musk (@elonmusk) July 7, 2022
Ordering a New Tesla?
Consider using our referral code (nuno84363) to help support our site. Model 3 and Y buyers will receive credits toward Tesla Merch, while Model S and X buyers will receive $1,000 off and 3 months of FSD for free.