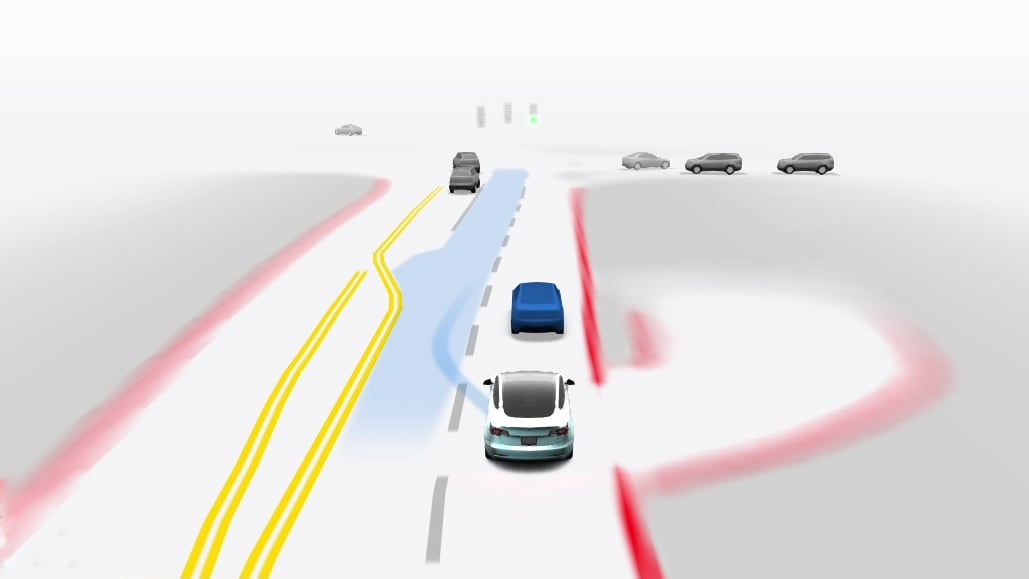 It may be one the most anticipated software updates in recent years. Finally, after weeks of Elon Musk tweeting that Full Self Driving Beta 10.69.3 will come out "next week," it started to appear on Halloween night. Just before midnight on the west coast @WholeMarsBlog tweeted pictures of the FSD Beta 10.69.3 release notes as they appeared on a Tesla employee's screen. That's right, pictures, plural, as it took three screenshots to gather all the FSD enhancements packed into this update.
FSD Beta 10.69.3 is update 2022.36.15, which means that it includes all of the features on Tesla's 2022.36 update as well, including popular features such as Tesla's new Energy app, Cabin Overheat Protection and more.
It doesn't take much reading to understand why Tesla's CEO has been hyping what he has referred to as a "major update." Several members of the Autopilot team explained the improvements during A.I. Day 2022. It's worth a watch to understand just how complex the system is and all the work that goes into it.
Many bullet points from the release notes indicate improvements from 6 percent to more than 50 percent, even reducing the runtime of one system by 80 percent. These are incredible achievements for an already highly advanced platform.
Although it was controversial, Tesla's numbers appear to back up why it removed the ultrasonic sensors and now relies on the cameras, also known as Tesla Vision. An update to the Object Detection network to photon count video streams refers to a particular emphasis on low visibility scenarios.
The architecture for Vulnerable Road Users (VRU), which encompasses pedestrians, cyclists and people on motorcycles, has a 20 percent improved precision. In addition, there is a two-stage VRU Velocity network to adjust how the car responds to crossing pedestrians. The system also has reduced false slowdowns near crosswalks by better predicting pedestrian movements.
The Vector Lanes, which first appeared a year ago, have also been overhauled. According to the notes, it has improved accuracy "of lanes by 9.2 percent, recall of lanes by 18.7 percent, and recall of forks by 51.1 percent." Additionally, there is a new road marking module to assist with intersections and a "full network update where all components were re-trained with 3.8x the amount of data."
To summarize the notes regarding vehicle behavior, FSD will provide a smoother ride, with fewer "unnatural slowdowns" thanks to its improved trajectory systems and quicker decision-making.
When Tesla increased the price of FSD in September, Musk said it will soon be worth even more. The CEO has also said this program will prove to regulators that it is safer than humans driving, potentially saving thousands of people from injury or death as Musk hoped. It's expected this release will go out to approximately one thousand testers and then be expanded quickly if no issues are detected.
Musk has also committed that every FSD subscriber will have access to the program by the end of the year.
Not only is this a huge update regarding FSD, it also includes many features that were previously unavailable to FSD Beta testers since they're still on one of the 2022.20 updates.
Other Features in This Update
Once FSD Beta testers receive this update, they'll gain access to a slew of new features that were previously included in updates 2022.24, 2022.28 and more recently 2022.36.
Energy App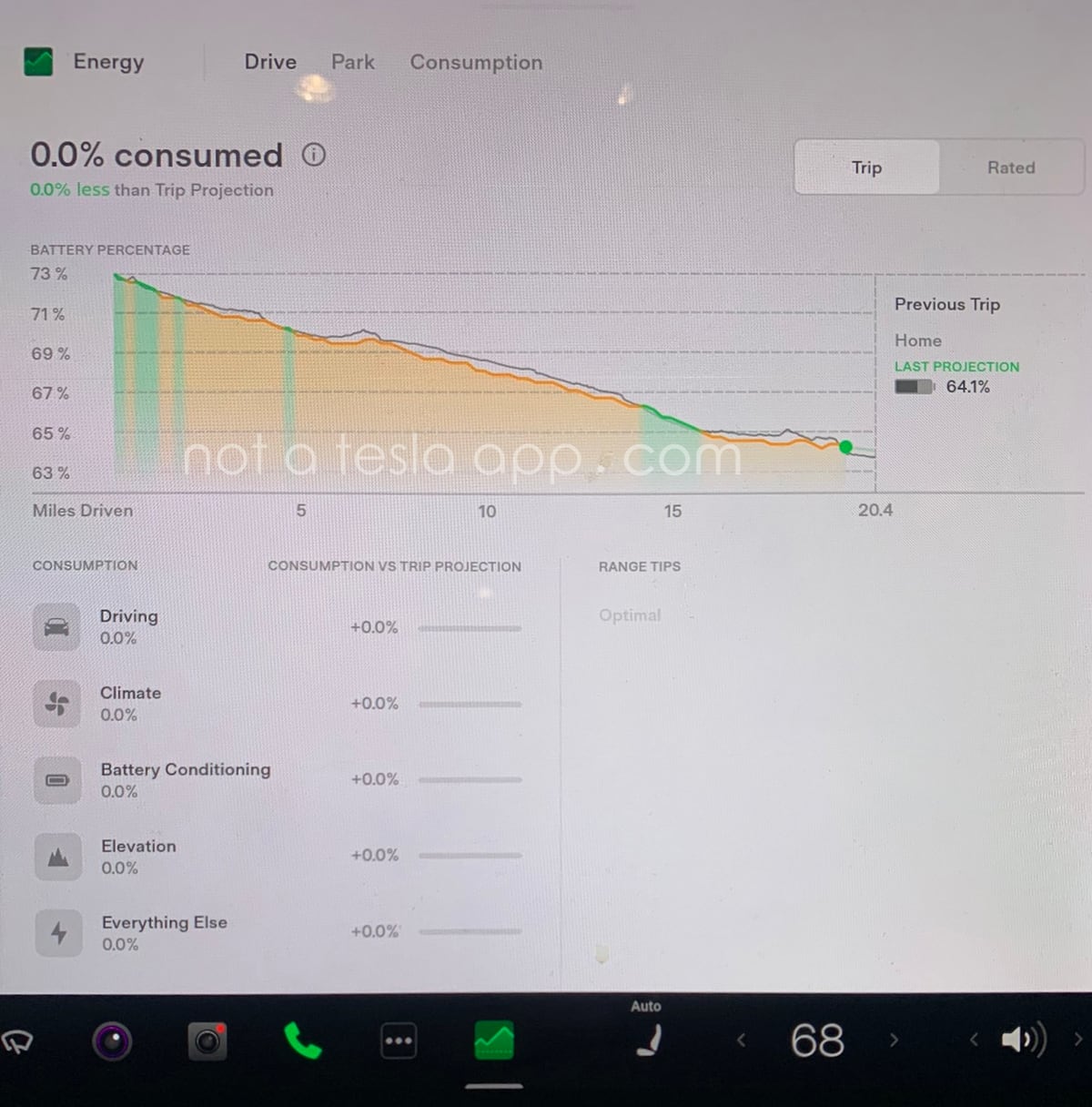 These features include the new Energy App (video), which displays the vehicle's energy usage down to individual components, letting you easily see how much power is being used by the climate system, versus driving and more.
Alternate Routes
Alternate Routes will now display up to three routes for each destination added to the vehicle's navigation system. This will give you more control over the route the vehicle takes.
Cabin Overheat Protection
The long-awaited feature that lets you customize the temperature of Cabin Overheat Protection is also included in this update. You will be able to choose from three different temperature settings at which COP activates.
Blind Spot Camera Placement
One of the more exciting updates of recent was the enhancement of the Blind Spot Camera feature (video). On Model 3s and Model Ys, you'll now be able to pick from three locations for the Blind Spot Camera.
Tesla App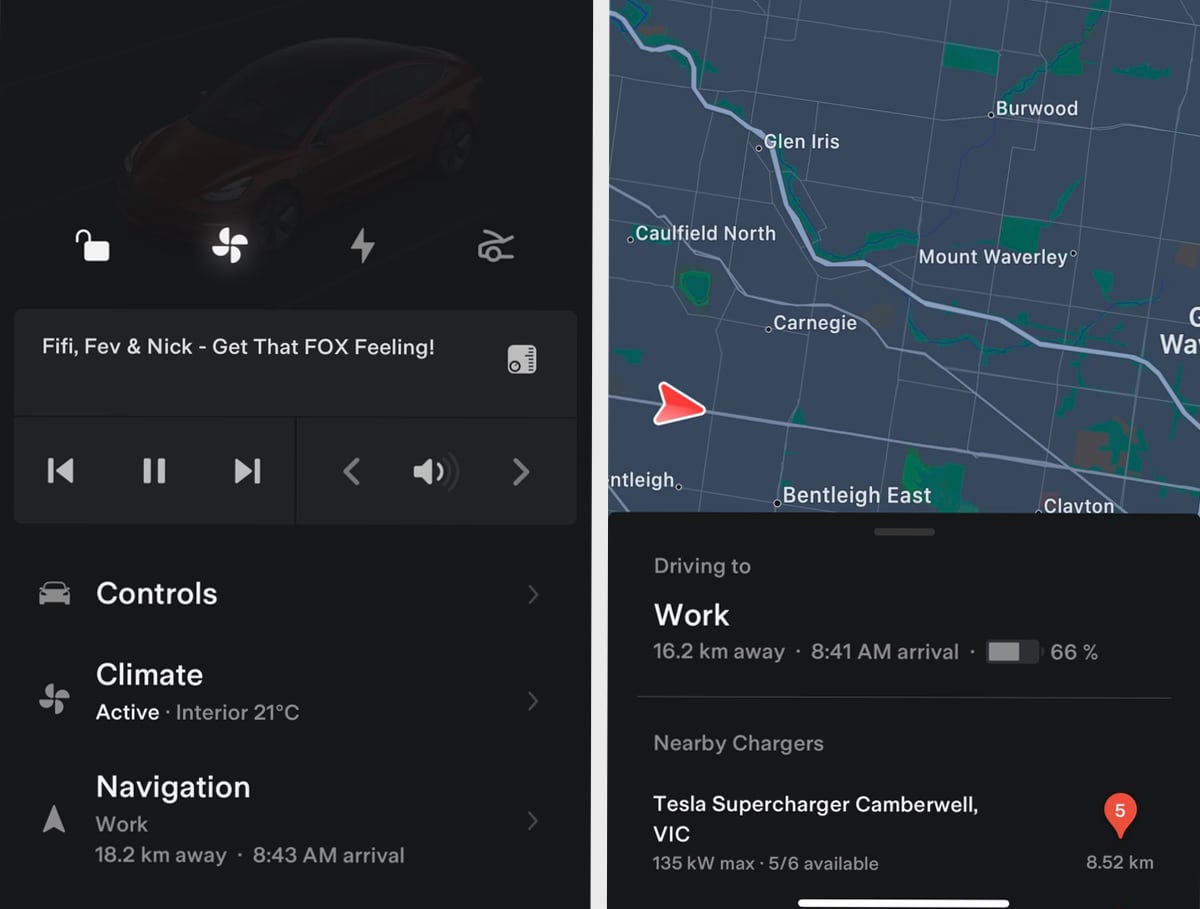 The Tesla app has recently been updated to include additional features, although many of these features required a newer vehicle update, which meant that existing beta testers didn't have access to them. However, with the latest FSD Beta, you'll now have access to features such as the ability to view the vehicle's destination and ETA in the app, as well as details on the music currently being played. You'll also be able to unlatch the driver's door on a Model 3 or Model Y if the door handle has become frozen shut.
Minimize Tesla Theater
Another big feature included in this update is that you'll now be able to minimize Tesla Theater (video) when adjusting vehicle controls instead of having to exit the video streaming app completely. When viewing a video in full screen, you'll be able to tap the top of the screen to reveal a minimize button that when pressed will let you access vehicle controls and menus.
Tesla Cloud Profiles
In update 2022.24 Tesla launched cloud profiles which save your vehicle's profiles to the cloud. This is especially useful if you have multiple Teslas or finding yourself renting a Tesla in the future. You'll now be able to carry your vehicle settings and profiles from one vehicle to another.
Car Left Open Notifications
Tesla has recently updated the notifications that you'll receive when the vehicle is parked. You can now choose to receive an alert if the vehicle doors have been left unlocked for a period of time as well.
Undocumented Changes
In addition to all the documented features in this update, there is also an extensive list of undocumented changes that never made it to the release notes.
One of the most interesting is that Tesla will now display suggested destinations when you tap on the Navigate box. The destinations at the top will be suggestions that will vary depending on your location, time of day, history and user profile.
Other undocumented changes include the ability to view tire pressure data in the Service tab even when the vehicle is parked, improvements to vehicle alerts and HomeLink and the capability to uninstall games.
The list of features and enhancements included in this update is huge. To see a complete list of all the changes, check out the release notes for this update.