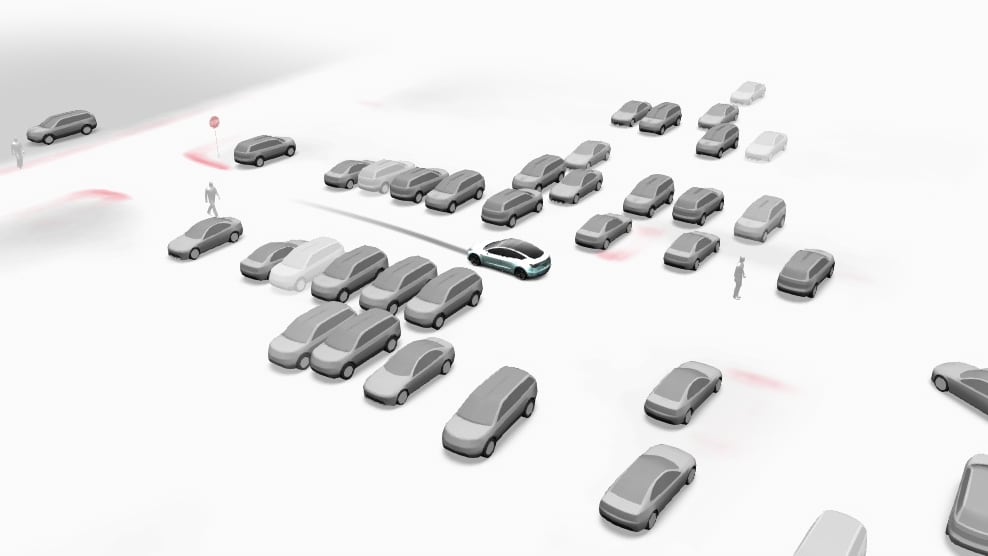 The suspense continues. The long-awaited Full Self Driving Beta Version 10.69.3 should be arriving any day now. Yes, you've read that before. While it can be frustrating to some, it should demonstrate just how important this update is for Tesla. Elon Musk has already stated his confidence in the update and believes FSD is safer than human drivers.
Musk also announced during the third quarter earnings call that every FSD subscriber in the U.S. and Canada will get access to the program before the end of the year. That means the number of FSD vehicles operating is about to skyrocket. With regulators watching the program closely, Tesla must double and triple-check everything. When asked when FSD was coming, Musk tweeted, "Next week. It's actually a major release, so a lot more internal testing is needed before going to public beta."
Perhaps it's the decimals that are throwing people off. Usually, updates with two or more decimals are small that address minor bugs or allow access to slight enhancements. Given the long list of tweets Tesla's CEO has published promising significant developments, this update could be better suited to be a new number, like 11. However, Musk tweeted earlier this month, "10.69.3 will actually be a major upgrade. We're keeping .69 just because haha."
Many observers expected the "major upgrade" shortly after A.I. Day 2022 on September 30. Unfortunately, FSD enhancements played second fiddle to the unveiling of Optimus, the humanoid robot. Nevertheless, it was still impressive for the Autopilot program and the engineers behind the scenes. Tesla's director of the Autopilot program, Ashok Elluswamy, said, "FSD beta software is quite capable of driving the car. It should be able to navigate from parking lot to parking lot, city street driving, stopping for traffic lights and stops signs, negotiating with objects at intersections, making turns and so on."
FSD Beta 10.69.3 has been eagerly awaited every week since, as the tweets continue to pile up. Musk also doubled down on the improvements of the next FSD during the recent earnings call. He is sure that Tesla is well on its way to being fully autonomous and is preparing to challenge regulators to prove that this program will make roads safer. "Certainly, without a question whatsoever in my mind, next year. I think we'll also have enough data next year to be able to show to regulators that the car is safer than the average human," said Musk.
Release Date
Tesla has traditionally released FSD Beta updates toward the end of the week. It's possible we may see the first sightings of this beta this coming weekend when Tesla releases it to employees. Tesla will then slowly release to existing testers.
Other Features Included
It's almost certain that FSD Beta 10.69.3 will be based on update 2022.28 or 2022.36, which means that it will also bring some big features that are outside of FSD Beta.
Features such as Tesla Profile syncing, improved Blind Spot Camera placement which was a part of 2022.24 and Alternate routes, the ability to minimize Tesla Theater and more.
If FSD Beta 10.69.3 is based on 2022.36 then it'll include the widely popular improvements to the Energy App, the ability to customize Cabin Overheat Protection and the ability to view the vehicle's ETA and media player details in the Tesla app.
This will be a big update for sure, not only for the improvements to FSD Beta, but all the additional features beta users have been without for the last couple of months.