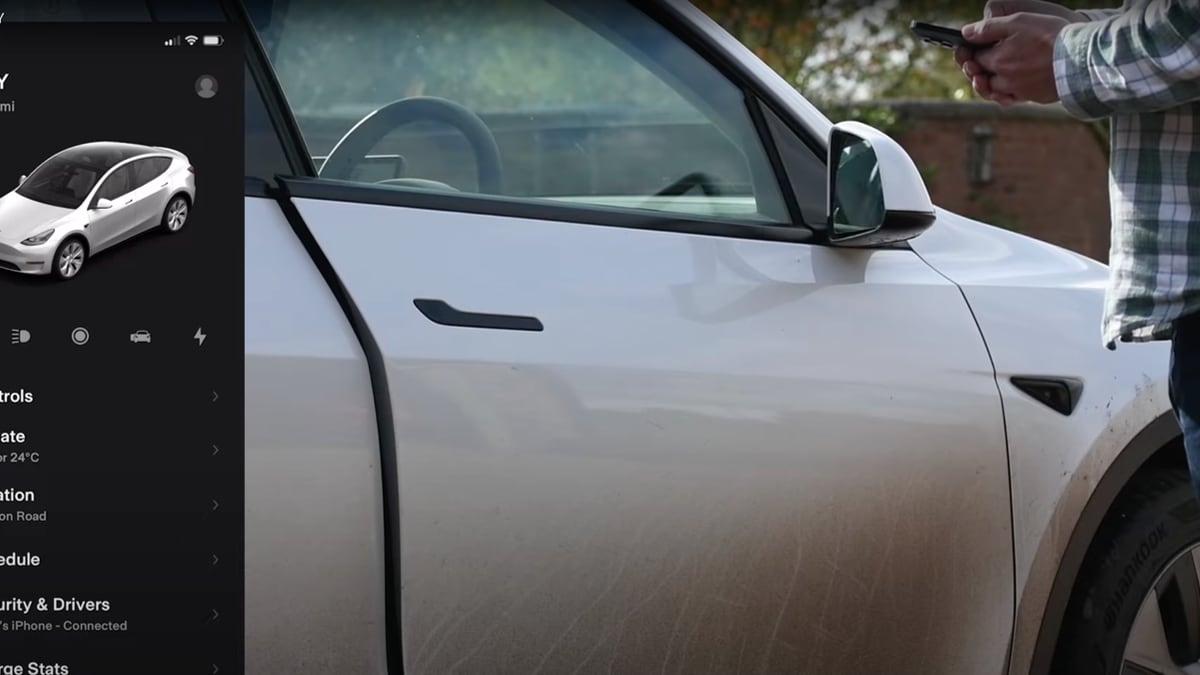 Tesla has updated its app for iOS to version 4.14, and with it come two new features.
The first is iOS lock screen widgets. There are two widgets to pick from, both of which display the vehicle's battery level. There's a small circular widget that fills in based on the vehicle's state of charge, and there's a larger widget that includes the vehicle's name and a numerical view of the vehicle's battery level, either in percent or miles/km, depending on what your app set to.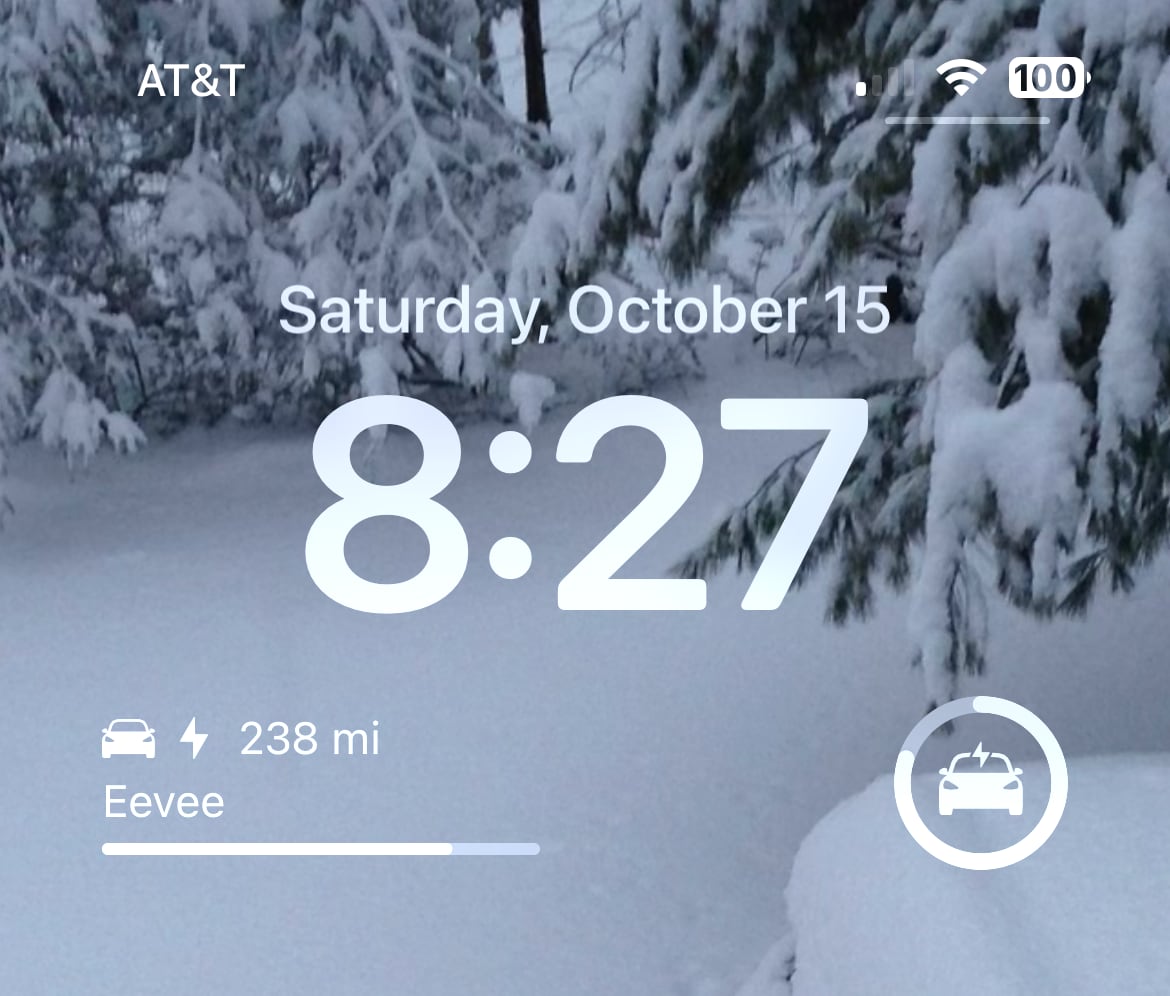 The second feature is the ability to unlatch the driver's side door from the app.
The door handles on the Model 3 and Model Y aren't powered and with the right mix of water and cold weather, the door handle can sometimes freeze to the door frame.
The ability to unlatch the door from the app means that the door handle isn't used at all and the door is electronically unlatched, causing it to open just enough for you to grab the side of the door to fully open it.
Unlatch Door in Action
The ability to unlatch the door is only available on the Model 3 and Model Y and it requires your vehicle to be on update 2022.36 or later, which is currently about 35% of the Tesla fleet.
To unlatch the door you'll need to add the new "Unlatch Door" icon to the Quick Actions section of the Tesla app that appears under the vehicle visualization.
Installed on 0% of vehicles
Last updated: Dec 1, 8:08 am
Unfortunately, Tesla hasn't added the ability to unlatch the door in any other areas of the app, such as the Climate or Controls section, but hopefully, that's coming in a future update.
Currently, version 4.14 of the app is only available for iOS but we expect it to be available in the Google Play store soon.
You can also view the release notes for Tesla app 4.14.