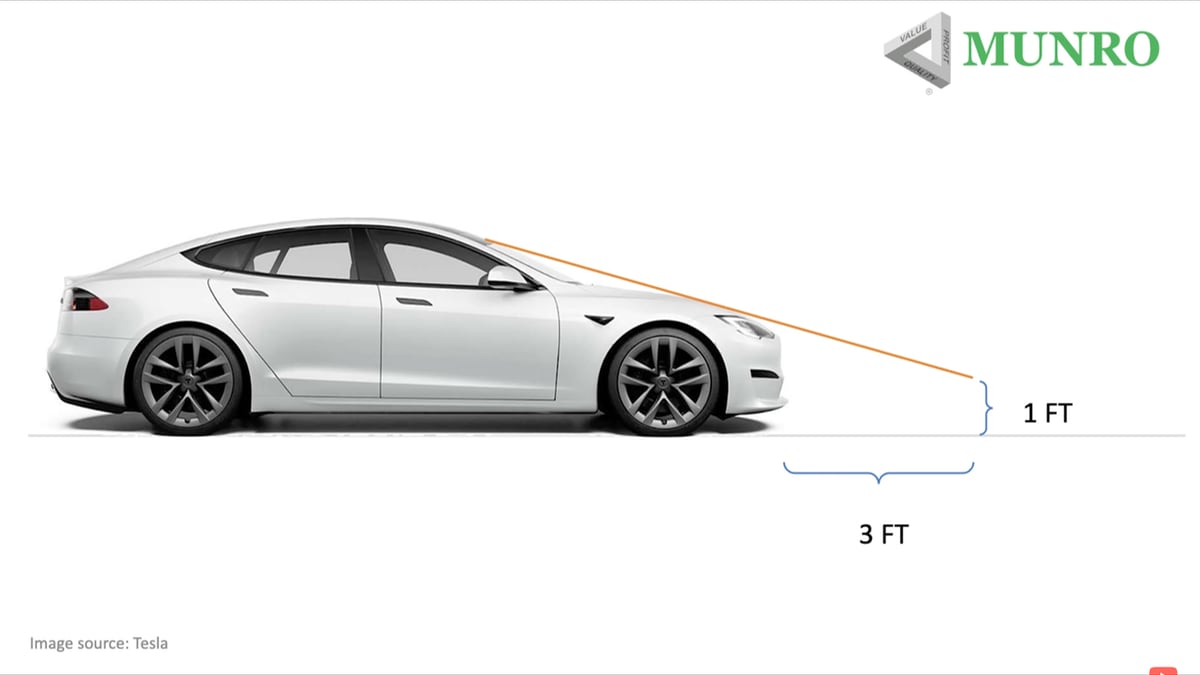 They may look sleek and smooth without those circular sonic sensors, but the non-ultra-sonic Tesla was not welcomed with open arms by hundreds of Reddit users.
Two weeks after announcing it was removing ultrasonic sensors (USS), new Model 3s were delivered to owners looking noticeably less polka-dotted, leading to heated debates and several unanswered questions as the company transitions to an improved Tesla Vision and its occupancy network.
A few users said they would cancel their order, questioning how the system could effectively replace the sensors parking. User Zeek215 posted: "I had a base Model 3 to be delivered next month. I'm cancelling because of this. Not just because of the USS, but it's a trend in the wrong direction for what is an expensive car." MunroLivereported Tesla would save $114 per vehicle by eliminating USS. Users said they would have gladly paid the additional $114 to keep the system in the car.
However, this figure doesn't include the additional logistics needed to source, stock and maintain these sensors.
Munro takes a look at Tesla's USS
The biggest question about removing the USS system and going strictly with Vision is regarding accuracy. Tesla owners like pulling into parking spaces or garages and having the sensors indicate down to inches the distance to objects. The concern is that precision will be lost, and many people believe there is no way Vision can replace it.
But people were defending the switch. Callmesaul8889 posted: "Who said they don't know if they can guarantee feature parity? I've heard a bunch of Redditors claim that, but Tesla has explicitly said they feel they can match or exceed the USSs with Vision alone in the original announcement... I get the impression that some of you guys assume Tesla has a bunch of dumb dumb engineers who are constantly cutting costs without thinking of the consequences..."
Tesla anticipated these concerns when it announced it was removing USS. In that announcement, it stated: With today's software, this approach gives Autopilot high-definition spatial positioning, longer range visibility and ability to identify and differentiate between objects. As with many Tesla features, our occupancy network will continue to improve rapidly over time.
Many Reddit users who were more supportive of the Vision system believe it will reach parity with USS quickly, as the company said in the initial announcement. We will know when Tesla is confident with Vision when the non-polka dot vehicles get some features enabled.
For example, the non-USS Teslas will not be able to use Park Assist, Autopark, Summon or Smart Summon. But according to Tesla's website: once these features achieve performance parity with today's vehicles, they will be restored via a series of over-the-air software updates.
Another popular question was if the company would stop supporting the system in USS-enabled vehicles. Telsa posted: At this time, we do not plan to remove the functionality of ultrasonic sensors in our existing fleet. USS will be removed from the Model S and Model X in 2023.
The Kilowatts on Twitter took a close look at these new Teslas' cameras and discovered no significant differences between the two.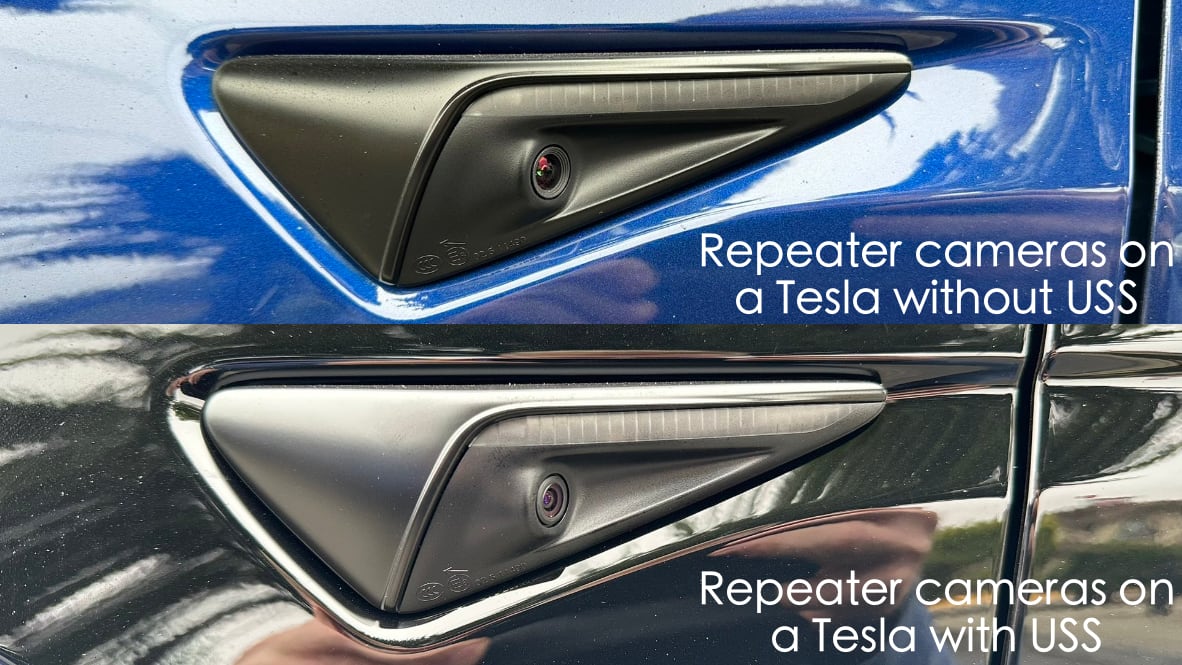 Some speculated that Tesla would add a front bumper camera, but that doesn't appear to be the case. The biggest noticeable change is that the repeater cameras on the fenders appeared to have a slightly different housing. There's no word whether the lens itself, the sensor, or the angle of the camera is any different from previous Teslas.
Cybertruck
Since the Cybertruck's introduction, we've wondered how Tesla would integrate ultrasonic sensors into the vehicle, however, it looks like we now have our answer.
There's no question that this move cuts costs and reduces complexity for Tesla, allowing them to manufacture even more vehicles and increase operating profits. The only question is how close can Tesla's occupancy network get to the accuracy that ultrasonic sensors provide.
Cybertruck Unveiling in Five Minutes