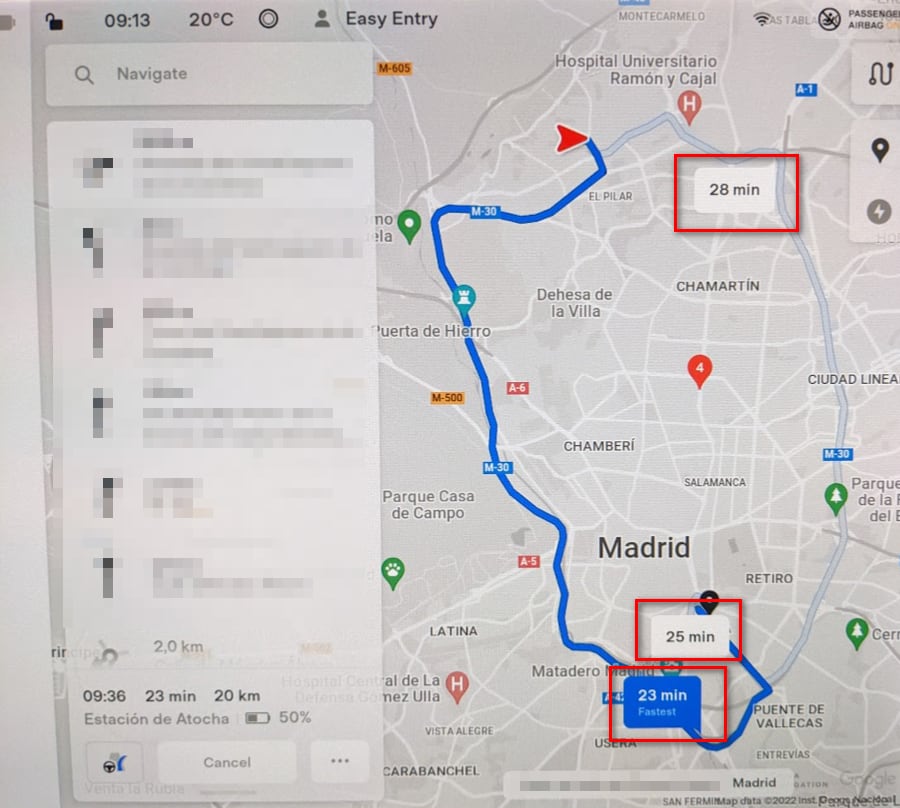 Tesla is beginning to roll out an update with a welcomed feature in version 2022.28.1: Alternate routes. However, Tesla appears to be testing the alternate routes feature as it's only available on some vehicles.
This feature was previously available in Japan and China in prior updates, but in version 2022.28.1 Tesla has expanded it to the U.S. and many other countries including all countries in North America and Europe.
Tesla is being quite selective on which vehicles receive this feature, though. The feature is available across North America and Europe, but the automotive company is only turning it on remotely on select vehicles, and it's unclear as to how they're selecting these vehicles.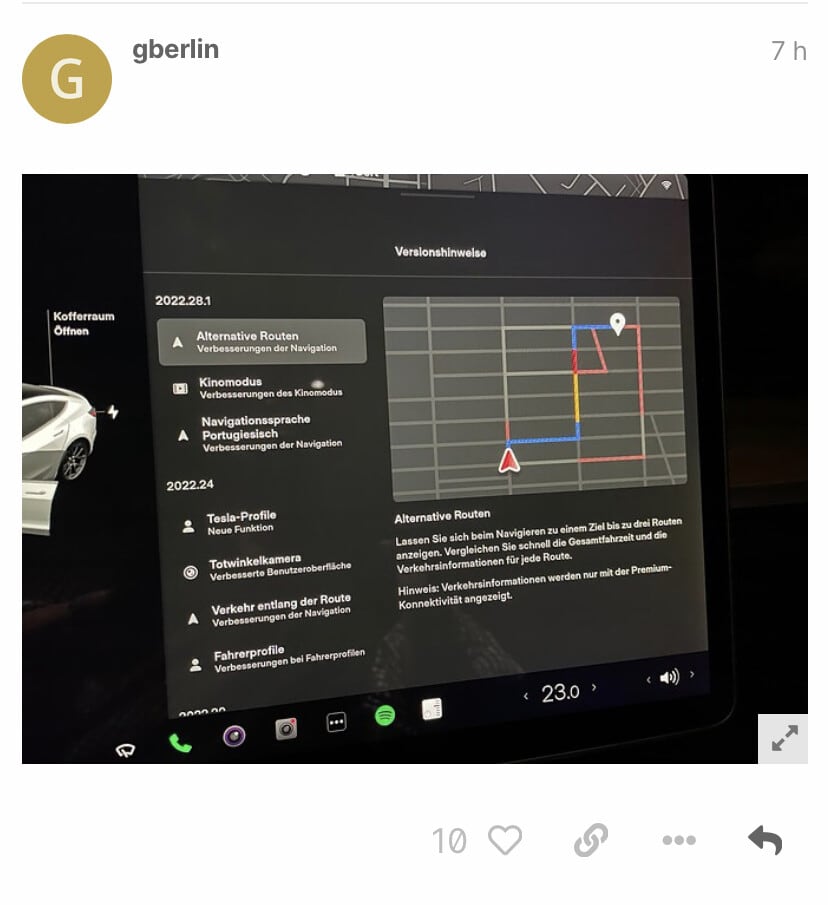 This means that two cars in the same country could be seeing different features. For example, in Germany most users appear to not have access to Alternate Routes, although several owners have reported as receiving Alternate Routes.
The same can be said for Spain, Switzerland and various other countries. We've seen numerous reports where users are reporting the Alternate Routes feature as unavailable in their country, while others users are then commenting that they do have it available in the same country. It's causing some confusion and leading to several discussions of what's happen.
The answer is that although the feature is available to all users in a given country, Tesla is remotely enabling it on only select vehicles. So not everyone is being given access to the feature right away. Tesla will likely enable it on additional vehicles without the need for a software update.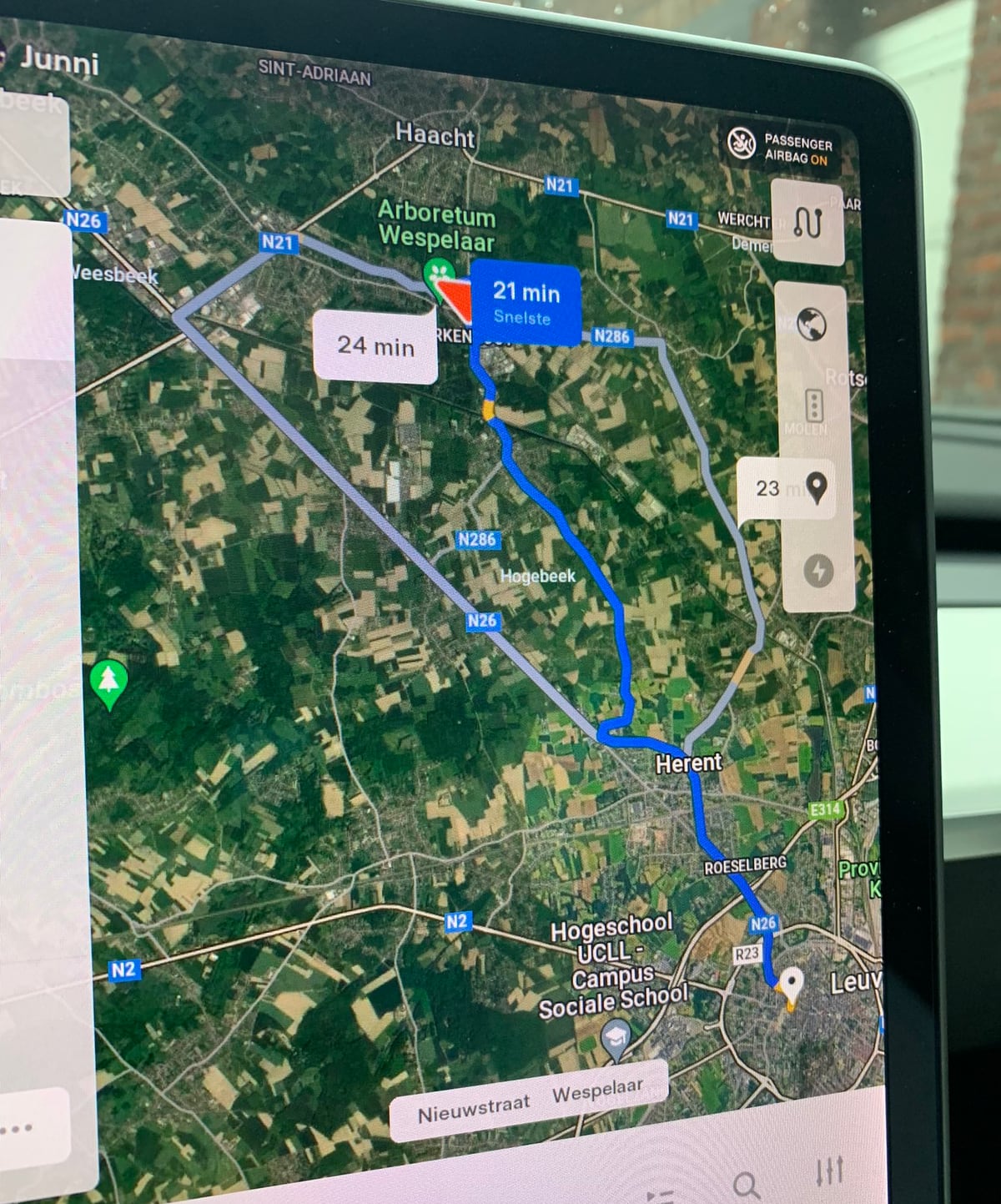 The way Tesla's navigation currently works is that when the driver inputs their destination, the vehicle will route through the most efficient or fastest path and, if necessary, add Supercharger stops along the way.
However, that's not always ideal because sometimes you may want to take a more scenic route. And while there is a little bit of control with avoiding highways, tolls, and ferries, the vehicle doesn't give you the option to select a route.
In version 2022.28.1, the alternate routes feature will display up to three routes after you add a destination. The total travel time for each route will be shown and you'll be able to select the route that you'd like to take. Each route will provide the total time that journey will take.
Countries Where It's Been Seen Available
We've seen the feature available in various countries including the U.S., United Kingdom, Canada, Germany, France, Spain and Switzerland. Do you have it available in another country? Speak up in our forums.
Update: Some users are now also reporting that they're able to see Alternate Routes when entering a GPS location, but the feature was not included in their release notes.
It's possible that Tesla has already started turning on the feature remotely for additional users.