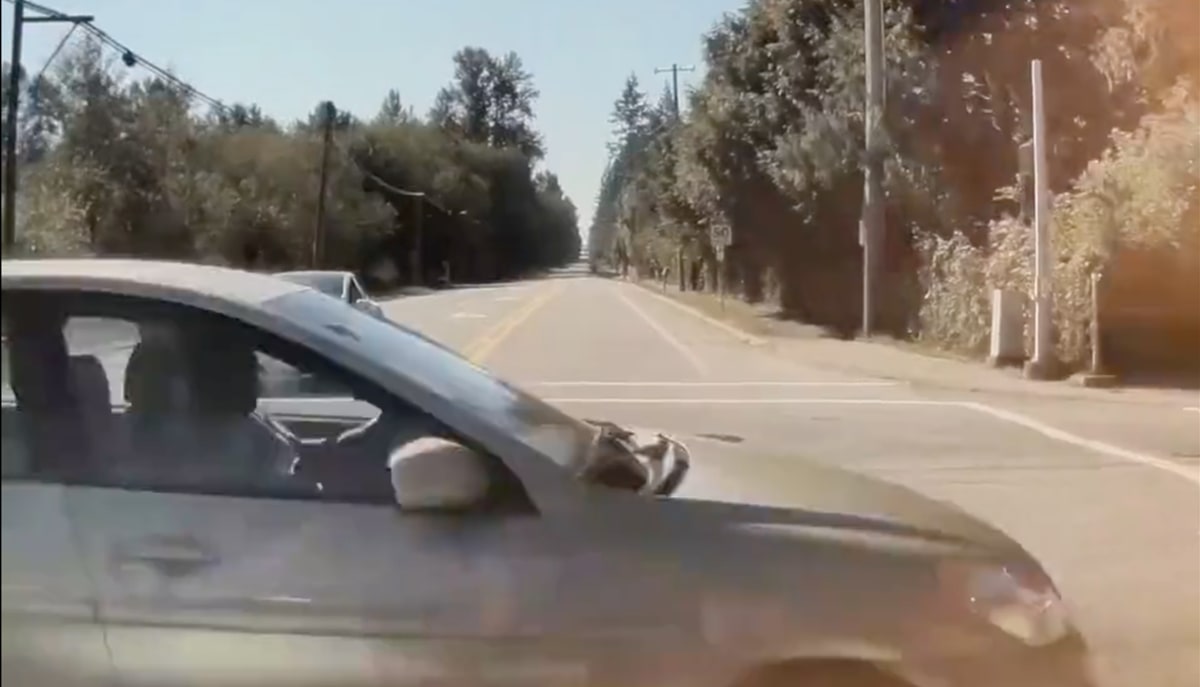 In a harrowing incident posted on X.com, Tesla owner Guri C publicly thanked Elon Musk and Tesla's Full Self-Driving system and the Automated Emergency Braking (AEB) feature for averting what could have been a tragic accident.
According to Guri C, FSD was engaged, but the Model Y would not move forward when the light turned green. Despiting pushing the accelerator to take control, the Model Y refused to move forward, suddenly hitting the brakes instead. Seven seconds after the light turned green, a vehicle ran the red at a high rate of speed, and it would've been a terrible and possibly deadly collision if the Tesla had not intervened.
FSD Paid for Itself
Guri C's firsthand testimony of the incident on X.com initiated a lot of reactions, emphasizing the safety net that autonomous technology provided in unforeseen circumstances. Several individuals applauded the advanced technology in Tesla vehicles, pointing out that the reluctance of the FSD system to accelerate even under human command possibly saved lives in this instance.
Some highlighted the remarkable integration of the continuously evolving neural network powered by multiple cameras and AI chips, which works tirelessly behind the scenes, ensuring the vehicle's autonomous responses are always a step ahead in recognizing potential dangers on the road.
Recent Tesla Enhancements
In a deep dive into Tesla's safety features prompted by the incident, the term "AI Guardian Angel" emerged, symbolizing the protective instinct of the vehicle empowered by artificial intelligence. Discussions spotlighted Obstacle-Aware Acceleration, another safety feature that corroborates with the FSD to take necessary actions when confronting unforeseen hazards, indicating the multilayered safety net that Tesla has woven into its autonomous driving features.
The narrative portrayed by Guri C stirred debates distinguishing between FSD and AEB, with the latter being the system that eventually halted the car, clearly demonstrating the life-saving feature engineered into Tesla vehicles. The AEB feature got a significant upgrade in April, which may have been the difference between life and death in this situation.
This life-saving event showcases the advancement in autonomous technology, illustrating a near future where AI operates with heightened awareness, actively preventing accidents and ensuring road safety. This incident, echoing Tesla's data affirming the safety of autonomous vehicles, builds confidence in the shift towards autonomous driving.
Tesla's commitment to safety and innovation shines in this instance, reinforcing belief in a future where roads are safer with autonomous technology, a vision spearheaded by Elon Musk, making a safer autonomous future not just a possibility but an impending reality.
Video of Incident
Was on FSD and my @Tesla Model Y wouldn't go on green. Pressed the accelerator and it would barely move, finally it just freaked out and slammed the brakes. AEB saved us from a serious crash. Thanks @elonmusk. @WhamBaamX @DriveTeslaca @Teslaconomics @WholeMarsBlog @SawyerMerritt pic.twitter.com/4qTYSKD9QZ

— Guri C ?? (@gurichattha) September 19, 2023