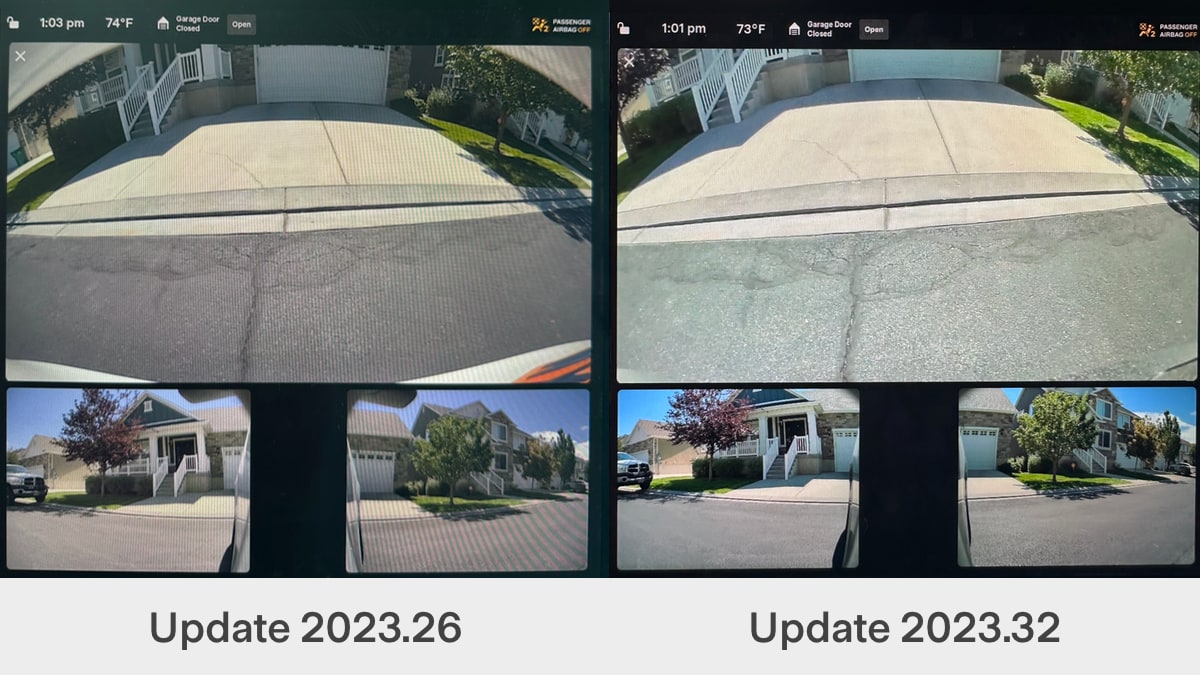 Tesla's continuous updates are well documented, but sometimes, the undocumented changes come as pleasant surprises. Thanks to our diligent readers and the proactive Tesla community, we are always alerted to the latest under-the-radar features that provide a surprising tweak.
Reverse Camera Adjustments
With update 2023.32, Tesla has improved the rear camera view by cropping the video feed so that it completely eliminates being able to see the trunk in the top portion of reverse camera and removes most of the bumper in the lower portion as well.
Though it may initially seem like a decrease in visual range, this adjustment is an improvement. By focusing solely on the essential parts of the rear view, distractions are minimized, paving the way for a clearer, more centralized perspective of the environment behind the vehicle. This refined vision aids drivers in making more precise judgments when reversing, thereby enhancing safety and precision..
Improved Camera Clarity
In addition, the video post-processing has been enhanced, offering improved white and color balance to the vehicle's camera feeds. These augmentations result in a more natural-looking video display during live view and utilizing functionalities like Sentry Mode or the Dashcam.
Intresestingly, Tesla's feature that allows you to preview each camera feed under Controls > Service, still shows the unaltered camera feeds, including the repeater cameras, which were also recently cropped to remove the vehicle's side-mirrors when using the blind spot camera feature.
Tesla has again displayed meticulous attention to detail. The company that is already selling more EVs than anyone else (by a long shot), and the safest cars on the planet doesn't seem to be anywhere close to finished making small tweaks to make a great vehicle even better.
Update: At this time, it looks like the reverse camera cropping is only being applied to hardware 4 vehicles, which include cameras with a higher resolution. It's not clear whether Tesla will crop the video on HW3 vehicles as well.