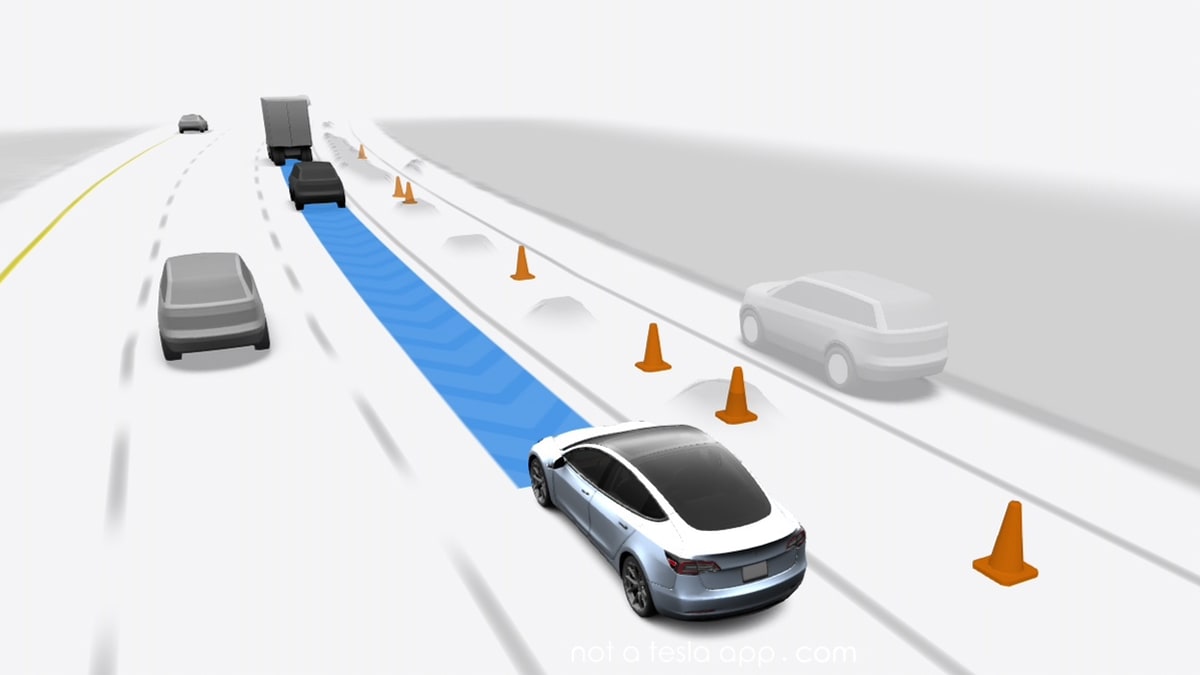 Tesla's next FSD Beta update, 11.4.6 started going out to customers earlier this week, but there's a lot to discuss around Tesla's FSD software these days.
FSD Beta 11.4.6, which Tesla began pushing to employees just last week, has received positive criticism from public testers who've received the update. Tesla owner and influencer, Whole Mars Catalog, shared videos on YouTube showing FSD improvements, alongside commentary at locations where the software previously struggled.
All FSD Beta, All the Time
Tesla recently started including FSD Beta in all of its software updates. However, the version included is a slightly older, more stable build, known as FSD Beta 11.3.6. Having the software baked into every update means that all eligible customers can now easily activate FSD Beta simply by subscribing or buying Tesla's FSD feature. There's no longer a need to wait for Tesla to push a separate update for FSD Beta. Of course, owners will still need to be in a supported region (currently U.S., Canada) and have a supported vehicle, which unfortunately still excludes hardware 4.0 as of now.
Older FSD Beta users, on the other hand, have Tesla's older updates, version 2023.7.x, which doesn't include many of Tesla's newest features, such as the refreshed Spotify app. However, these older builds includes a newer version of FSD Beta, such as 11.4.4 or this newest build, FSD Beta 11.4.6.
Musk Says FSD V12 is "Mind-Blowing"
Tesla is working on the next milestone for FSD Beta, and in typical Musk optimism, Musk is calling this v12 alpha version, "mind-blowing."
Tesla makes significant architectural changes with each major update to FSD Beta, and v12 will be no different.
With FSD Beta v11, Tesla finally merged the city and highway Autopilot versions, which has resulted in a much smoother Autopilot highway experience, although some believe it's not as consistent or reliable. However, that's not completely unexpected with the major changes included in v11. As FSD Beta v11 matures, we'll likely gain the consistency we've become used to on our highway drives.
FSD v12 is being reserved for when the vehicle can run entirely on AI from "video in to control out," according to Musk. This will mean that AI will finally take control of the vehicle, from steering to braking and acceleration.
Musk has a track record of being overly optimistic, but the improvements the FSD team has made in the last couple years are nothing short of amazing.
FSD v12 will also be when Musk expects FSD to come out of beta.
Optimus: Powered by Tesla AI
Tesla's vehicles are its core product, but the company is also building Optimus, a human-like robot that will replace monotonous and dangerous tasks.
According to Tesla's Autopilot lead, Ashok Elluswamy, Tesla is building out its vehicle and robot software simultaneously. Many of the neural networks Tesla uses today are shared between their vehicles and Optimus, according to Elluswamy.
The closer Tesla gets to solving FSD, the closer they'll be to solving a lot of other problems. As Elon Musk has said, Tesla will likely need to solve Artificial General Intelligence in order to solve FSD. Although we're likely years away from that happening, the Tesla team isn't shying away from the challenge.