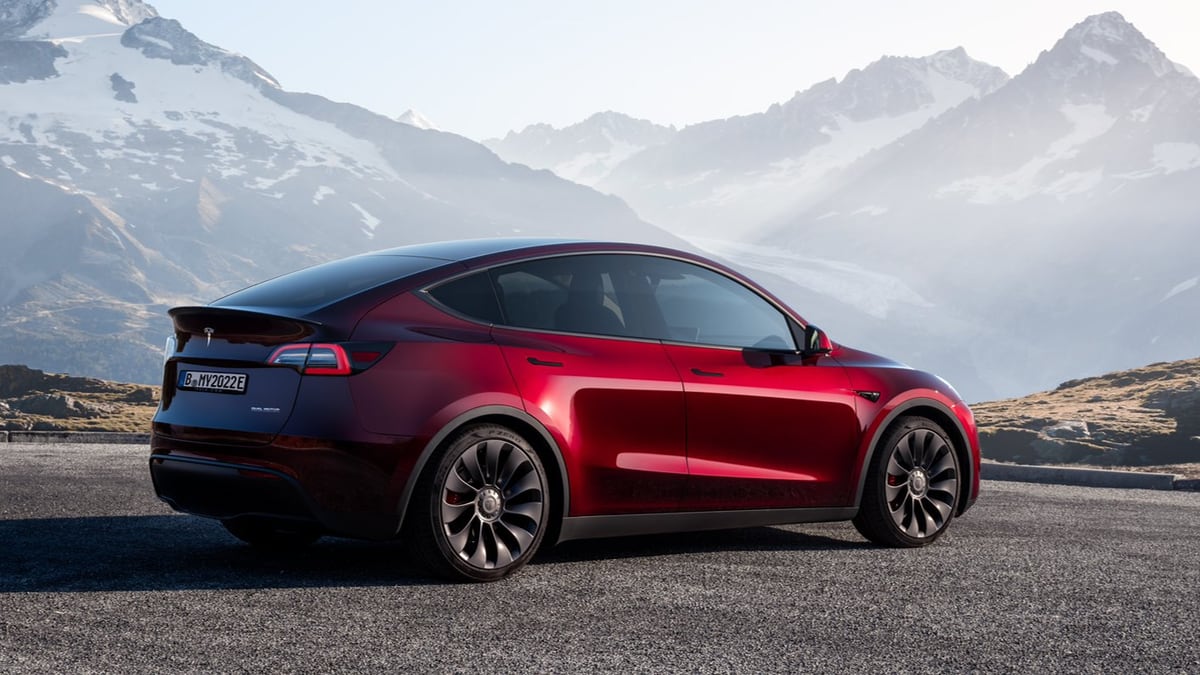 Tesla's Model Y vehicle has taken the world's electric vehicle market by storm. The mid-size family SUV has broken a record in Norway, one that was previously held by Volkswagen's Beetle since 1969 with 16,709 units delivered.
Tesla's Model Y has now dethroned VW's record by delivering 17,150 units registered this year to date, according to several online trackers. With the quarter and 2022 not over just yet, Tesla may be on track to deliver more than 18,000 Model Ys in Norway in 2022.
While VW's record has been overtaken by Tesla, the company deserves a huge amount of credit. Their ID.4 vehicle is the second most delivered vehicle in Norway, accounting for more than 11,000 deliveries, according to Electrek.
So far, more than 99,429 Teslas have been registered in the country of Norway. Q4 2022 saw the highest number of Model Y registrations in the country to date, with a total of 7,258. For comparison, the Model 3's highest registration quarter was Q1 in 2019, which saw a total of 6,123 registrations.
Q4 is about to become all time quarterly sales record in Norway for Tesla $tsla pic.twitter.com/CizOHHGMpq

— Alp (@Alpsoy66) December 23, 2022
Norway has long been a staunch activist country when it comes to banning gas-powered vehicles and transitioning to electric vehicles. While many countries are striving towards actionable plans to ban gas-powered vehicles by 2030 or 2035, Norway has pushed for an all-electric fleet by 2025.
According to TIME, "Almost sixty-five percent of new passenger cars sold in Norway in 2021 were electric; in addition, 22% were plug-in hybrids."
Norway was able to achieve such unprecedented EV adoption numbers by implementing "strong demand-side policies." Most vehicle purchases occur in the second-hand market in Norway. The Norwegian government taxes new car purchases that pollute the environment quite heavily, but does not tax electric vehicles. This makes the decision to purchase an EV much more attractive for someone in the market for a new vehicle.
In addition, Tesla's enormous push to electrify vehicles has proven difficult, but playing the long game is seemingly paying off. Prior to Tesla's impressive growth over the last 10 years, electric vehicles did not appeal to many people, nor did they seem feasible for most people's commutes due to range concerns.
But that narrative has changed… a lot. A recent study by Recurrent showed that Tesla's vehicles are among the most efficient EVs in winter months, which further reduces the argument that electric vehicles do not have enough range for cold climates.
Model Y just broke the bestselling car record in Norway, held since 1969 by the Beetle! ??

— Tesla (@Tesla) December 22, 2022