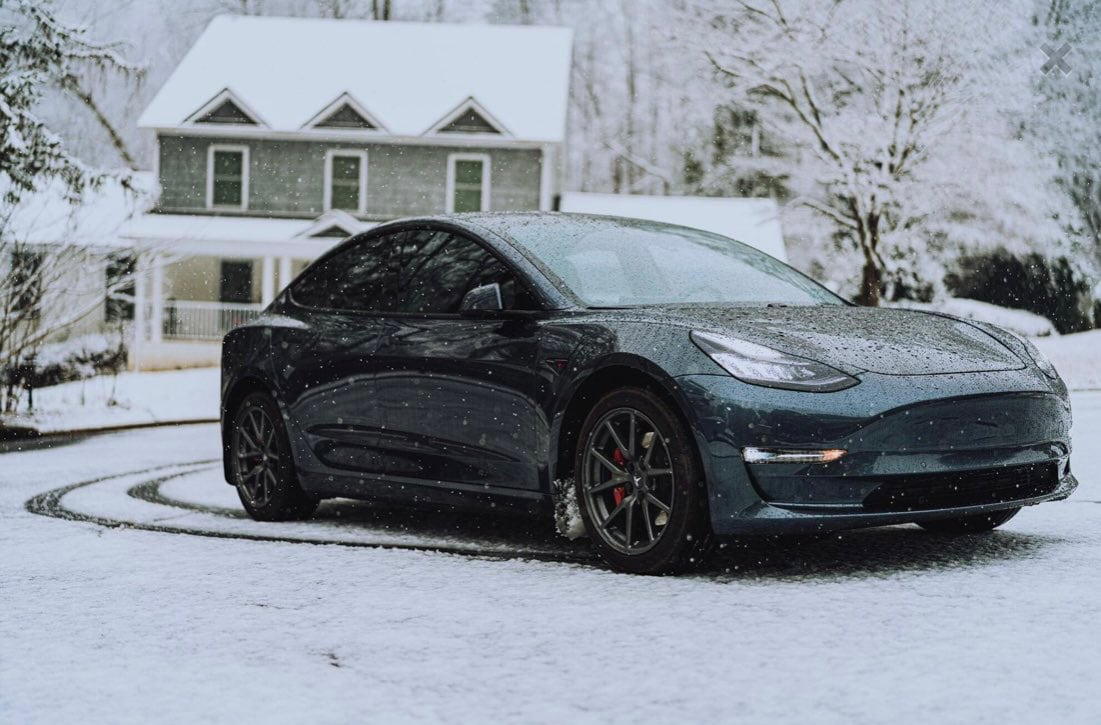 Teslas are among the most efficient electric vehicles in cold weather, according to a Recurrent study.
Cold weather often affects the range of electric vehicles due to two reasons. The colder weather alters the battery's chemistry slightly; therefore, the range is decreased. The decreased range could mean some owners may have to modify their trips in the winter months when compared to warmer seasons.
Electric Vehicle Heaters
However, the biggest contributor to the decreased range for electric vehicles is due to heat production. Since electric vehicles are much more efficient than their internal combustion counterparts, they produce very little excess heat. Whereas heat is a byproduct of gasoline engines and can be funneled into the cabin to heat the passengers, electric vehicles need to produce additional heat to keep their passengers comfortable.
Resistive Heaters
This is typically done in two ways, either through electric resistance heating or through a heat pump. A resistive heater is like a space heater you may use at home. Electric current passes through wires causing them to heat up and the heat is then blown into the room.
Heat Pumps
Heat pumps are more complicated and work much differently than resistive heaters, however, they're also more efficient in most cases. They work by using outside air to warm up a refrigerant that is then pressurized to increase the temperature of the refrigerant. The refrigerant then flows to the inside of the cabin where the vehicle air passes through it, causing it to warm up and flow into the cabin. While heat pumps are much more efficient when compared to electric heaters, that efficiency is reduced the colder it is outside.
Which Teslas Have Heat Pumps
All newer Teslas use heat pumps instead of resistive heaters due to their increased efficiency. All redesigned Model S and Model X vehicles use heat pumps, as well as all Model Ys. However, some Model 3 vehicles between 2017-2020 use resistive heaters to warm the cabin, which makes them less efficient in colder months.
Find Out Your Type of Heater
If you don't know whether your Tesla has a heat pump or a resistive heater, you can find out by simply looking at your car's software. Your vehicle's heater type will be listed if you navigate to Controls > Software and then tap on Additional Vehicle Information.
Due to Tesla's unique heating system and its efficiencies, Recurrent found that Tesla vehicles hold some of the best range among electric cars. So, Tesla owners may not have to make as many modifications to their commutes. They're able to manage this because of their state-of-the-art battery technology, as well as using localized heating through heated seats, steering wheel, and cabin, as well as their advanced heat pumps.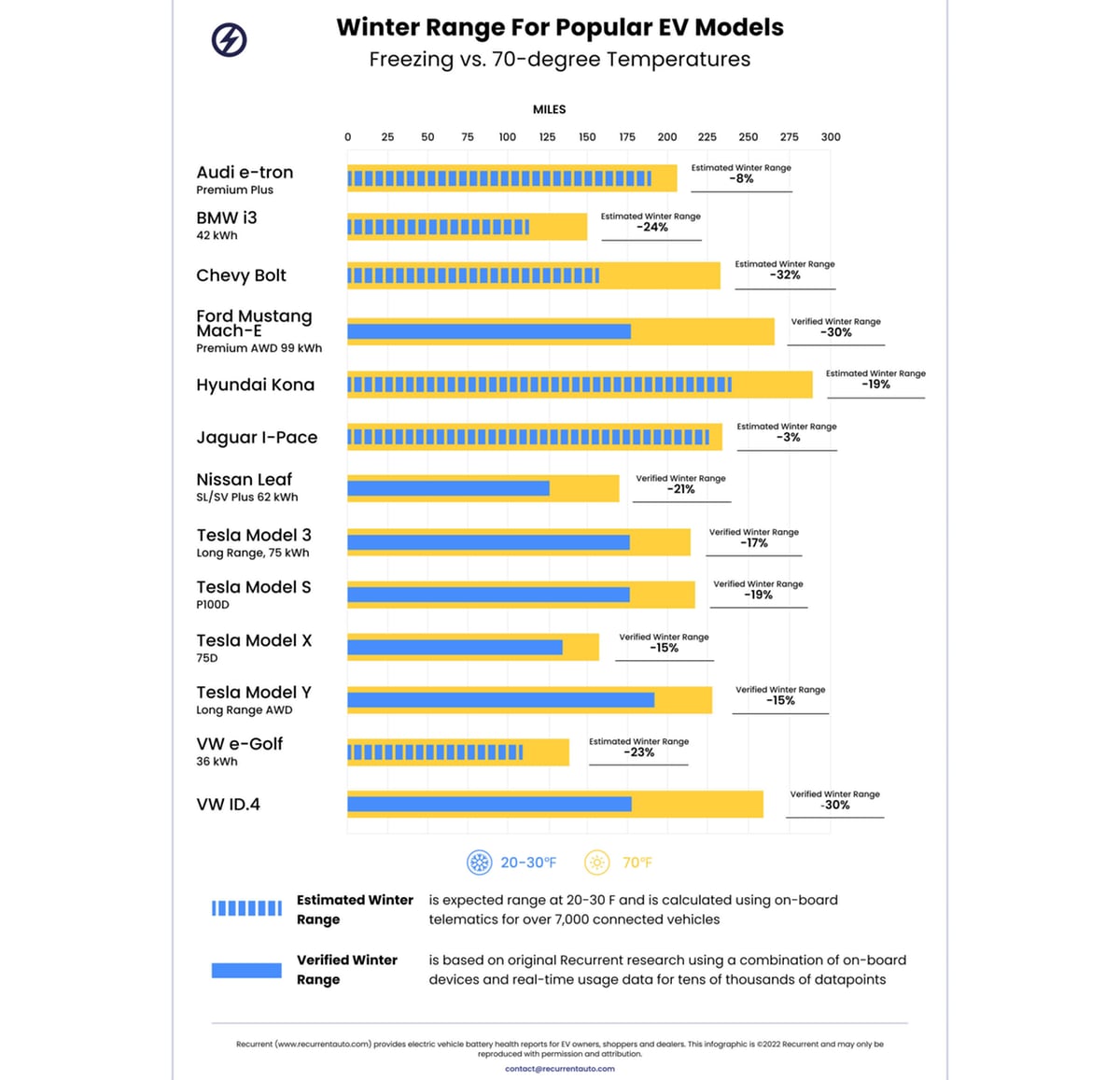 A new study published by Recurrent pulled data from 7,000 electric vehicles from the 14 most popular brands, including Audi, BMW, Hyundai, and Tesla. The data for each vehicle was gathered via the onboard telemetry and real-time usage. The vehicles were used in freezing (20-30 degrees F) temperatures and warm 70° F. As temperatures drop below 50° F, heat pumps start becoming less efficient.
Recurrent's findings concluded that Tesla's Long Range AWD Model Y and Model X 75D lost 15%, while the Long Range Model 3 with 75kWh battery lost 17%, and Model S P100D lost 19%. Compared to the Chevy Bolt, which lost 32%, and Ford's Mustang Mach-E, which lost 30%, Tesla's vehicles appear to be better equipped for cold weather. Unfortunately, Recurrent tested older Teslas that did not contain heat pumps, which means that Teslas numbers would have been even better if Recurrent used newer models. Even so, Tesla had some of the best performing vehicles.
Comparing Heat Pumps vs Resistive Heaters in Teslas
As Tesla continues to make improvements to its vehicles, their battery supplier, CATL, recently announced they've produced a battery that offers 430 miles of range.