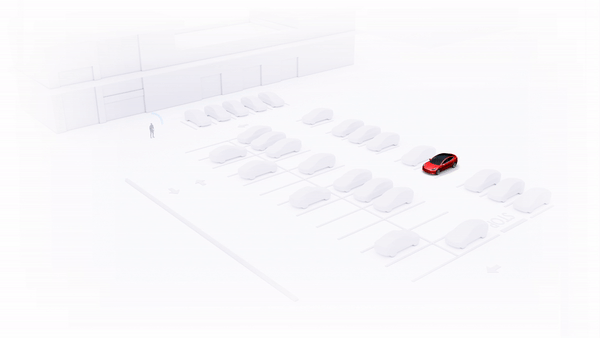 Tesla's Autopilot and AI team must be burning the 3 am oil again. Elon Musk took to Twitter to tell the world the expectations for his team on some significant projects. He tweeted: Note, Autopilot/AI team is also working on Optimus and (actually smart) summon/autopark, which have end of month deadlines.
The end of the month is not too far away, so time is ticking down to complete these extraordinarily complex and revolutionary projects. Optimus, the highly anticipated humanoid robot, will be revealed at Tesla's AI Day on September 30.
If that's not enough, the team has to improve two aspects of the Autopilot system. Clearly, the CEO is not impressed with the program. It is called Smart Summon, but Musk must not think the title is too accurate as he states "actually smart" in his tweet. In addition, users have pointed out that their Teslas can struggle in parking lots. But, to be fair, who hasn't struggled in parking lots?
When using Smart Summon, Tesla uses your phone's GPS as a target destination. Users can also put in a location; the vehicle is supposed to navigate to that point by steering around obstacles. Smart Summon is to work when the user is within 20 feet of the car. However, the manual states, "You must maintain a clear line of sight between you and Model (S, 3, X, Y) and closely monitor the vehicle and its surroundings at all times."
In addition, the same webpage has six warnings and one caution to users. These include details such as the cameras must be clean, it must be used on paved surfaces, it may not stop for all objects, and it currently needs adequate cell service and GPS data.
Autopark also has several warnings on its user manual webpage. This program assists the driver in finding parking, both perpendicular and parallel. However, unlike Smart Summon, the user must be in the car before letting the Tesla take over.
Navigate without Maps
Musk previously hinted at a major improvement that's coming: the ability for FSD beta to navigate roads with no map data. The vehicle will be able to navigate to a specific GPS point or pinned location (ex: rural roads), says Musk.
Dead Reckoning Navigation (Navigating without GPS)
Elon has also alluded to the fact that Tesla is working on the AI's ability to complete 'dead reckoning' navigation (navigating only on "inertial measurements, wheel movement & vision").
Elon gave underground parking garages as an example of where FSD would need this ability to navigate without GPS, map data or cell service. The car will be able to do this by using its last known GPS location and then determining its future location using only a compass, wheel movement and speed.
Many Twitter users were trying to figure out what Musk referred to with these programs. Will the car drop off its passengers and park itself (reverse summon will offer three options)? How will it navigate difficult parking lots with unpredictable pedestrians and drivers?
We hope these questions and plenty of others will be answered on September 30.