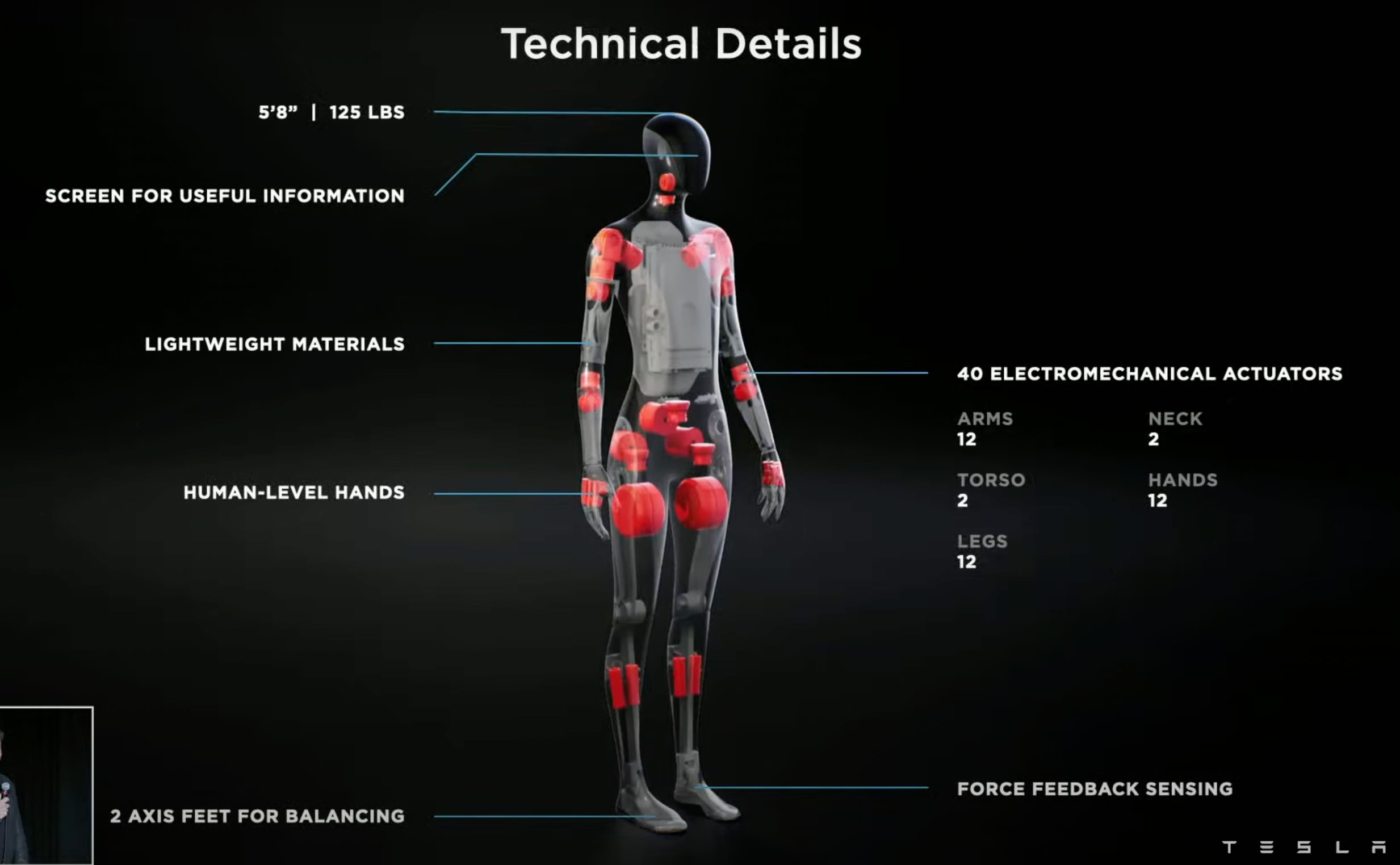 Ahead of the unveil of the first working prototype of the Tesla humanoid robot on September 30, CEO Elon Musk has disclosed more information about Optimus and how he envisages it being used over the next decade.
Musk wrote about a variety of subjects in his column, "Believing in Technology for a Better World," published in China's Cyberspace Administration official journal. He doubled down on his previous statements that the Tesla Bot is intended to replace human labor in repetitive, boring, and dangerous tasks.
Musk also stated that the vision for Optimus is to have the robots serving millions of households globally. Tesla wants the robot to function not only in industrial settings, but also domestic ones.
"Tesla Bots are initially positioned to replace people in repetitive, boring, and dangerous tasks. But the vision is for them to serve millions of households, such as cooking, mowing lawns, and caring for the elderly", he wrote.
According to Musk, the Tesla Bot was designed in a humanoid form because it will make it easier for humans to accept it, and it will help it integrate better into a world built for humans.
"The Tesla Bot is close to the height and weight of an adult, can carry or pick up heavy objects, walk fast in small steps, and the screen on its face is an interactive interface for communication with people. You may wonder why we designed this robot with legs. Because human society is based on the interaction of a bipedal humanoid with two arms and ten fingers. So, if we want a robot to adapt to its environment and be able to do what humans do, it has to be roughly the same size, shape, and capabilities as a human," he continued.
The CEO confirmed that he's planning to launch the first prototype of the humanoid robot this year, while focusing on improving its intelligence and solving the problem of large-scale production.
"Thereafter, humanoid robots' usefulness will increase yearly as production scales up and costs fall. In the future, a home robot may be cheaper than a car. Perhaps in less than a decade, people will be able to buy a robot for their parents as a birthday gift," he said.
Elon Musk talks about the Tesla Bot at AI Day
Tesla Bot was first introduced at the first Tesla AI (recap of event) in August of last year.
The Tesla bot will have its own specialized sensory and actuative systems, in addition to being equipped with the same Autopilot computer used in Tesla electric cars, which will enable it to recognize real-world objects.
It will also be able to lift up to 150 pounds, carry 45 pounds, walk at 5 miles per hour, and have human-like hands and visual sensors.
Tesla's Autopilot cameras will be installed on the front of the robot's head, and its inner workings will be powered by the company's Full Self-Driving computer. Tesla's Full Self-Driving computer interface, which is found in all newer Tesla models, will apparently serve as the bots' brain.
Tesla's AI Day Part II is being held on September 30th, where Tesla is planning to show off an early prototype of the Tesla Bot and potentially its integration of Steam games into Teslas.